October 02, 2018
2 min read
Long-term treatment with baricitinib well tolerated for active RA
We were unable to process your request. Please try again later. If you continue to have this issue please contact customerservice@slackinc.com.
Despite an elevated infection risk, particularly for herpes zoster, baricitinib was generally well tolerated among patients with moderate to severe active rheumatoid arthritis with exposure of up to 5.5 years, according to findings published in the Journal of Rheumatology.
"Despite availability of conventional synthetic and biological disease-modifying antirheumatic drugs, many patients do not achieve remission/low disease activity, lose response over time, or have safety or tolerability issues, including infections," Josef S. Smolen, MD, of the Medical University of Vienna, and colleagues wrote. "Baricitinib ... demonstrated clinical efficacy with acceptable safety in phase 3 trials. Comprehensive evaluation across trials with a longer timeframe is necessary to fully understand a drug's safety profile."
To analyze the safety profile of baricitinib (Olumiant, Eli Lilly) among patients with RA through 288 weeks, the researchers collected and reviewed patient-level data from eight randomized clinical trials — including four phase 3 studies, three phase 2 studies and one phase 1b trial — and one ongoing long-term extension study. All participants were grouped into one of four analysis sets according to barcitinib doses in the studies, including an "all-bari-RA" group that included patients who received any baricitinib dose during a median of 2.1 years and a maximum of 5.5 years.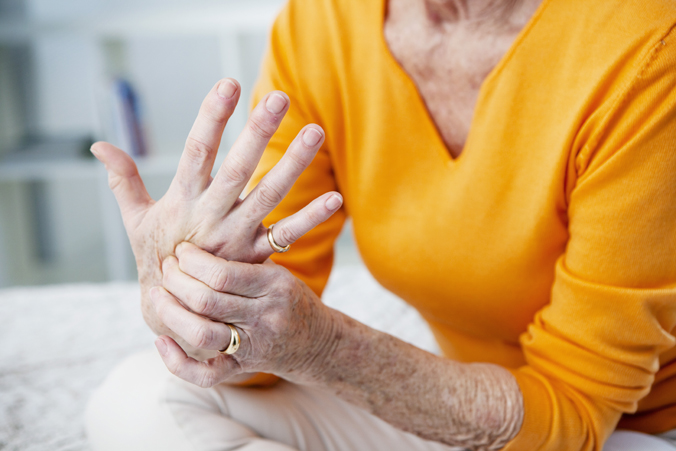 Source: Shutterstock
According to the researchers, the 3,492 patients who received any baricitinib dose had a total exposure of 6,637 patient-years. There were no differences in rates of death, adverse events leading to drug discontinuation, malignancies, major adverse cardiovascular events or serious infections reported among patients who received 4 mg of baricitinib compared with placebo, or for 4 mg vs. 2 mg. However, infections such as herpes zoster were significantly more frequent among patients treated with 4 mg, compared with those who received placebo. Deep vein thrombosis/pulmonary embolism were reported among those treated with 4 mg of baricitinib, but not placebo, with an "all-bari-RA" incidence rate of 0.5 per 100 patient-years. This rate did not differ between doses — either 4 mg or 2 mg — or compared with published RA rates. In the "all-bari-RA" group, there were six cases of lymphoma (incidence rate [IR] = 0.09 per 100 patient years), three gastrointestinal perforations (IR = 0.05 per 100 patient years), 10 cases of tuberculosis (IR = 0.15 per 100 patient years), and 22 all-cause deaths (IR = 0.33 per 100 patient years).
"Throughout its development, baricitinib was generally well tolerated," Smolen and colleagues wrote. "Infection risk, particularly for herpes zoster, is elevated as with other JAK inhibitors, and clinicians should take steps to prevent and monitor for such infections. Long-term risks of malignancy need further study, but currently there is no signal suggesting an increased risk. The potential risk for DVT/PE warrants further characterization, including in the postmarketing setting." – by Jason Laday
Disclosure: The researchers report funding from Eli Lilly.