Source/Disclosures
Published by:
September 24, 2018
2 min read
Canadian Rheumatology Association recommends CV risk assessment upon lupus diagnosis
Source/Disclosures
Published by:
We were unable to process your request. Please try again later. If you continue to have this issue please contact customerservice@slackinc.com.

Stephanie O. Keeling
The Canadian Rheumatology Association has issued strong recommendations in favor of cardiovascular risk evaluations, as well as annual, single-dose inactivated influenza vaccinations, in the management and assessment of patients with systemic lupus erythematosus, according to findings published in the Journal of Rheumatology.
"Previous recommendation efforts in SLE have acknowledged the utility of evidence-based guidance to identify minimally important monitoring for patients with SLE, to reduce variability in clinical heterogeneity," Stephanie O. Keeling, MD, MSc, FRCP(C), of the University of Alberta, and colleagues wrote. "However, limitations of these guidelines include the lack of incorporation of patient preferences, and other important issues such as acceptability, feasibility and equity in the guideline development process."
To develop recommendations for the assessment and monitoring of individuals with SLE for rheumatologists throughout Canada, the Canadian Rheumatology Association (CRA) established a working group to use the GRADE approach.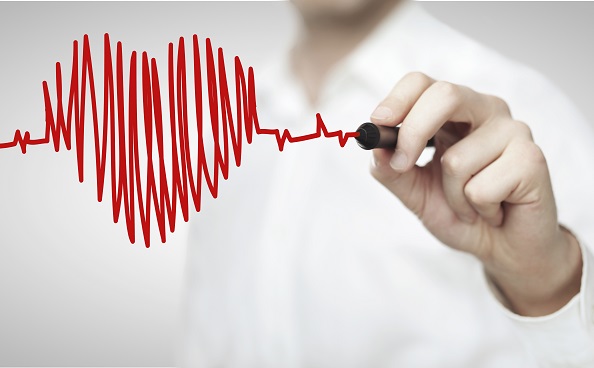 Source: Shutterstock
The Canadian SLE Working Group included adult and pediatric rheumatologists, immunologists, general internal medicine physicians and a patient representative from the Canadian Alliance for Patients. The group met twice to evaluate and weigh evidence gathered from the group's systematic literature review, as well as answers to survey questions on the subject of SLE from 175 CRA members.
The working group developed 15 recommendations for assessing and monitoring patients with SLE. Of those, four were ranked as "strong" recommendations, with the remaining 11 labeled "conditional." Among the strong recommendations were a call to refer all patients with suspected SLE to a specialist for diagnosis confirmation, as well as a guideline stating that all adults with SLE undergo an assessment for obesity, smoking, hypertension, diabetes and dyslipidemia measures upon initial diagnosis. Patients should also be regularly reassessed for cardiovascular risk.
The guidelines also strongly recommend that rheumatologists measure anti-Ro and anti-La antibodies in women with SLE before pregnancy or during the first trimester. The last strong recommendation states that adults and children with SLE receive an annual inactivated influenza vaccine in a single dose. Conditional recommendations included in the guideline encourage peripartum assessments, as well as screening for cervical cancer and hepatitis B and hepatitis C.
"Every lupus patient requires a comprehensive assessment by their caregiver to make sure all their disease activity is identified to reduce future damage," Keeling told Healio Rheumatology. "All lupus patients, including adults and children, should get the flu shot. It is important that women who wish to become pregnant or are pregnant need very close follow-up with the obstetrician and lupus care giver. These recommendations should be used by Canadian health care providers who manage lupus patients to guide their ongoing assessments over time." – by Jason Laday
Disclosure: Keeling reports no relevant financial disclosures. Please see the study for all other authors' relevant financial disclosures.