Source/Disclosures
Published by:
September 19, 2018
2 min read
High risk for gout persists after first year of obstructive sleep apnea
Source/Disclosures
Published by:
We were unable to process your request. Please try again later. If you continue to have this issue please contact customerservice@slackinc.com.
Patients with obstructive sleep apnea experience an increased risk for gout beyond the first year following the initial apnea diagnosis, with individuals with normal BMI at greater risk than those who are underweight or obese, according to findings published in Arthritis & Rheumatology.
"A single cohort study, undertaken in a U.K. primary care database, The Health Improvement Network, found that people with [obstructive sleep apnea] had 50% higher risk of developing incident gout over a 1-year follow-up period than those without [obstructive sleep apnea], regardless of gender or obesity status," Milica Blagojevic-Bucknall, PhD, of the Arthritis Research U.K. Primary Care Center, and colleagues wrote. "However, it is unclear whether such findings would persist beyond the relatively short follow-up period of 1 year and whether the risk of gout is perhaps at its highest beyond the first year after diagnosis of [obstructive sleep apnea]."
To evaluate the association between obstructive sleep apnea and the later development of gout over a longer period of time, dividing patients into subgroups based on BMI, the researchers conducted a matched, retrospective cohort study using the U.K. Clinical Practice Research Datalink, a database of routinely collected primary care information on approximately 5.5 million registered patients. The study sample included 15,879 patients diagnosed with obstructive sleep apnea between 1990 and 2010, who were matched based on age, gender and practice to 63,296 individuals without sleep apnea.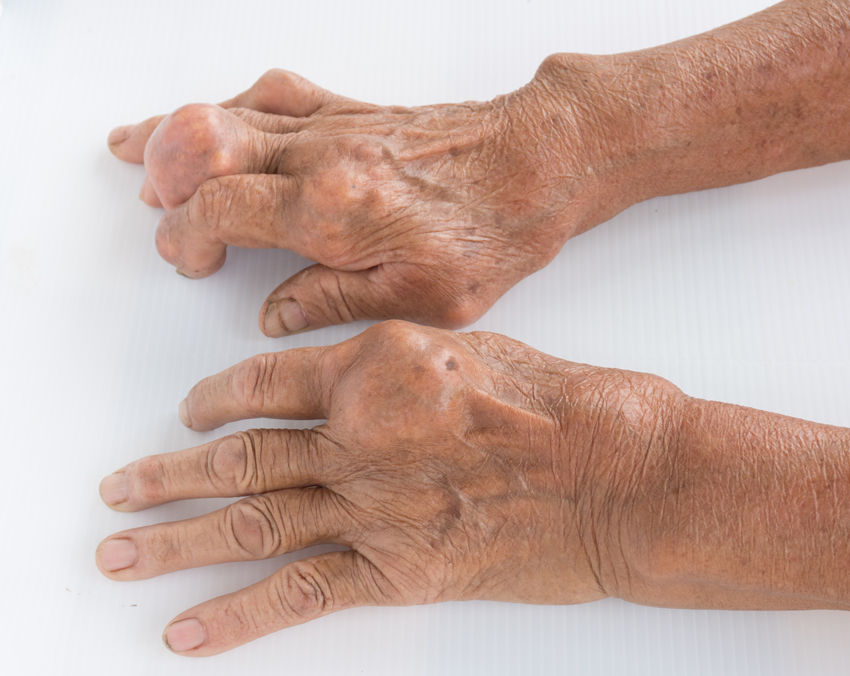 Source: Shutterstock
Participants were followed through the end of 2015, with the risk for gout assessed at different times during the study period. In addition, participants' BMI categories were noted throughout. Blagojevic-Bucknall and colleagues used Cox regression, adjusted for general health and comorbidities, to determine hazard ratios.
According to the researchers, 4.9% of patients with obstructive sleep apnea and 2.6% of the control participants ultimately developed gout. The gout incidence rate per 1,000 personyears among those with obstructive sleep apnea was 7.83 (95%CI, 7.29-8.4), and 4.03 (95% CI, 3.84-4.23) among those without. In addition, the risk for gout among patients with obstructive sleep apnea, compared to individuals without, was highest 1 to 2 years following the index date. This persisted among participants who were overweight and obese. Among patients with normal BMI, the highest significant risk for gout (HR = 2.02; 95% CI, 1.13-3.62) was seen at 2 to 5 years after the index date.
"The risk of incident gout in patients with [obstructive sleep apnea] persisted in all three BMI strata," Blagojevic-Bucknall and colleagues wrote. "However, the risk differed according to BMI with those having normal BMI being at greater risk of gout than those overweight or obese. This suggests that the contribution of [obstructive sleep apnea] to the risk of hyperuricemia and gout is independent of BMI and clinicians should consider the possibility of gout in patients with sleep apnea regardless of obesity." – by Jason Laday
Disclosure: BlagojevicBucknall reports no relevant financial disclosures. Please see the study for all other authors' relevant financial disclosures.