August 31, 2018
3 min read
A Diagnosis Divided
A case challenge excerpt from the Rheuminations podcast
We were unable to process your request. Please try again later. If you continue to have this issue please contact customerservice@slackinc.com.

Adam J. Brown

We begin with a 24-year-old previously healthy female presenting with gradual worsening — over the last few months — migraine-like headaches accompanied by nausea but no vomiting. She was in a usual state of health when she started getting headaches, that were described as intermittent with a deep ache sensation. The headaches were unilateral and would switch from left to right and sometimes occur between the eyes. The patient described the severity as 8 out of 10. The headaches did not wake her from sleep, and she was unsure of what triggered them. She denied hearing loss, tinnitus, numbness or tingling of extremities, weakness, joint pain, joint swelling or rashes. She reported no new medications.
The headaches became persistent and severe, warranting an ER visit where she was given nonsteroidals and her headaches improved. Intermittent headaches returned a few days later, lasting minutes to a few hours; 12 days after her ER visit, the patient experienced mental status changes. According to her parents, at times she became noncommunicative and exhibited emotional lability. She then began seeing black dots in her vision; vision changes and emotional changes prompted a second ER visit to an outside hospital. She was given pain medication and her symptoms resolved in a few hours. An outpatient MRI was completed, and she was discharged the next day.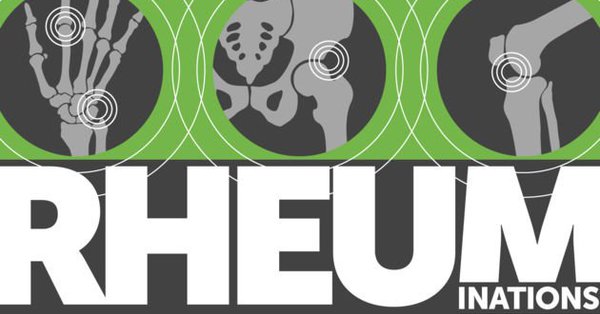 Source: Healio Rheumatology
MRI showed some abnormalities: multiple foci of diffusion restriction involving predominately the corpus callosum, left middle cerebral peduncle, medial left thalamus, and some areas of subcortical supratentorial brain. Due to these abnormalities, a lumbar puncture was performed, which showed elevations in protein (142 mg/dL; normal range: 15-45 mg/dL) and elevated white blood cell count (7 cells/mL; normal range: 5 cells/mL). No oligoclonal bands were seen and CSF IgG index was normal. Due to concern for infection, cultures were sent, and infectious workup of the CSF was unremarkable. The patient was then asymptomatic for 5 days.
Headaches and emotional lability returned with black dots in her vision that were more persistent but there was no complete loss of vision. The patient was admitted to the hospital. LP and MRI findings pointed to a demyelinating process, so she was given pulsed-dose IV methylprednisolone and transferred to another hospital. Symptoms improved following high-dose steroids. A second MRI was conducted about 5 days after the first, which showed interval evolution of the lesions, interval development of multiple new foci of abnormally restricted diffusion and associated T2/flare signal abnormalities primarily clustered within the body of the corpus callosum. She continued to see intermittent blackness of her vision and areas of visual loss with what she describes as "shininess."
PAGE BREAK
Because of her vision symptoms, she was seen by ophthalmology. Fluorescein angiography revealed multiple branch retinal artery occlusions. Because of the MRI lesions, corpus callosum lesions and branch retinal artery occlusions, an audiogram was performed, although she had no audiologic symptoms. Audiogram was normal.
In summary, we have a young female who presents with worsening headaches, encephalopathic changes and visual changes. Imaging showed multiple lesions, particularly in the corpus callosum which were rapidly evolving. Labs showed elevated protein and white blood cells from CSF with no oligoclonal bands. Ophthalmology exam showed branch retinal artery occlusions.
What is the most likely diagnosis? Multiple sclerosis is on the differential, but what goes against multiple sclerosis? How does MS show up in the eye? Does it present with branch retinal artery occlusions?
For more information:
Adam J. Brown, MD, is a rheumatologist in the department of rheumatologic and immunologic disease at Cleveland Clinic.
Disclosure: Brown reports no relevant financial disclosures.
Think you know the diagnosis? You may be surprised – this medical mystery is not what it seems. Click here to visit our Rheuminations podcast and listen to Adam J. Brown, MD, tackle medical mysteries and other ripping yarns of the immune system gone awry.
Rheuminations is available on Healio, and through all of your favorite podcast platforms, including: