Source/Disclosures
Published by:
August 21, 2018
3 min read
Imaging reveals newly diagnosed SLE involves cardiac impairment
Source/Disclosures
Published by:
We were unable to process your request. Please try again later. If you continue to have this issue please contact customerservice@slackinc.com.
Drug-naive patients newly diagnosed with systemic lupus erythematosus are likely to demonstrate silent cardiac impairments, even before any symptoms of chest discomfort arise, according to findings published in Arthritis & Rheumatology.
"To date, the exam flow for detecting SLE-induced cardiac involvement is not ideal due to the lack of a reliable examination," Qiang Guo, MD, PhD, from Renji Hospital and the School of Medicine at Shanghai Jiaotong University, and colleagues wrote. "Negative electrocardiography or echocardiography cannot exclude the presence of severe cardiac disease in patients with SLE. Ideal diagnostic tools for elucidating myocardial injury and follow -up are needed. ... Clinicians have begun to understand that [cardiac MRI] has enabled the visual assessment of acute inflammation and regional fibrosis by late gadolinium enhancement."
To determine whether imaging with cardiac MRI could be used to unveil early indicators of silent cardiac impairment in patients with SLE, the researchers recruited 163 participants from three centers in China for a prospective study. The participants included 50 patients with drug-naive new-onset SLE, 60 patients with longstanding SLE and 50 healthy volunteers who acted as the control group.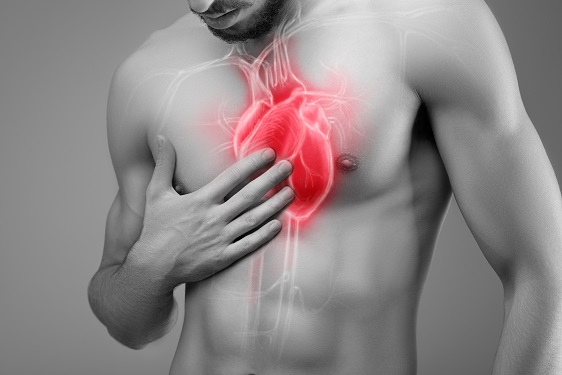 Source: Shutterstock
Each participant underwent clinical assessment, electrocardiogram and echocardiography assessment, and cardiac MRI, including T1 mapping and extracellular volume quantification.
According to Guo and colleagues, an evaluation of the of cardiac enzymes, the presence and size of regional myocardial fibrosis index-late gadolinium enhancement, strain changes and biventricular ejection fraction did not indicate heart problems among patients in the new-onset group. However, native myocardial T1 and extracellular volume were elevated in the new-onset group. This elevation was independent of SLE activity. In addition, cardiac MRI showed structural and functional changes in the hearts of patients with SLE. It also revealed that the extent of the changes, including signs of scarring or fibrosis, was related to lupus stage.
"The structural and functional changes in the myocardium were related to the SLE stage; this association demonstrated the value of early detection of myocardial involvement," Guo and colleagues wrote. "Early detection of myocardial injury before the presence of [late gadolinium enhancement] and functional decompensation using native myocardial T1 values and [extracellular volume] might enable the selection of optimal medical treatments. Further studies with larger sample sizes would be useful for evaluating the prognosis of this early detection." – by Jason Laday
Disclosure: Guo reports no relevant financial disclosures. Please see the study for all other authors' relevant financial disclosures.