August 07, 2018
3 min read
Standard of care recommended in patients with SLE, musculoskeletal symptoms
We were unable to process your request. Please try again later. If you continue to have this issue please contact customerservice@slackinc.com.
Rheumatologists should use the standard of care alone rather than using additional immunosuppressants in adult patients with systemic lupus erythematosus with musculoskeletal manifestations, according to recommendations published in the Annals of the Rheumatic Diseases that were developed specifically for Latin American patients with lupus.
"Data from Grupo Latino Americano de Estudio del Lupus (GLADEL), Lupus in Minorities: Nature vs Nurture (LUMINA) and the Lupus Family Registry and Repository cohorts have demonstrated that Latin American and North American Mestizo patients (mixed Amerindian and European ancestry), African descendants and Native Americans develop lupus earlier although diagnostic delays may occur," Bernardo A. Pons-Estel, MD, MSc, PhD, of the Grupo Oroño-Centro Regional de Enfermedades Autoinmunes y Reumáticas, Rosario, Argentina, and colleagues wrote. "They also experience more severe disease, have higher disease activity levels, accrue more organ damage and have higher mortality rates, succumbing mainly to disease activity and/or infections."
To develop clinical practice guidelines for physicians who treat Latin American patients with lupus, two independent teams of experienced Latin American rheumatologists — GLADEL and the Pan-American League of Associations of Rheumatology (PANLAR) — met in Panama City in April 2016 to select a list of questions related to the most common problems encountered by those with SLE. Using the GRADE system, the panel addressed these questions with the best available evidence, and later discussed their preliminary findings in a second meeting in November 2016 in Washington, D.C.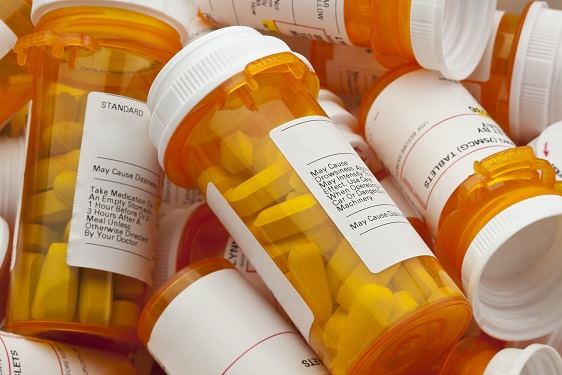 Source: Shutterstock
In developing their recommendations, members of the two teams focused on regional implementation issues, as well as the best available pharmacologic options for musculoskeletal, mucocutaneous, kidney, cardiac, pulmonary, neuropsychiatric, hematological manifestations. In addition, they examined the benefits, harms, certainty of evidence, values and preferences, feasibility, acceptability and equity issues associated with each option. Special focus was also dedicated to ethnic and socioeconomic aspects, the researchers wrote.
As part of their final recommendations, the panel members released five overarching principles:
Treatment should be individualized to the patients, and specialists should work with generalists together with the involvement of the patient and their family members, on an overall therapeutic plan;
The goal of treatment should be to achieve and maintain remission, or low disease activity, as soon as possible, for as long as possible;
Therapy should include photo-protection, as well as osteoporosis, cardiovascular, metabolic syndrome and infection prevention, psychological support and pregnancy counselling;
All patients with lupus should receive antimalarials unless they refuse or have demonstrated contraindications; and
PAGE BREAK
If needed, glucocorticoids should be used at the lowest possible dose, for the shortest period of time necessary.
Among the recommendations, the panel members advocate using the standard of care alone for adult patients with SLE with musculoskeletal manifestations. For patients who fail to adequately react to the standard of care, methotrexate, leflunomide, belimumab (Benlysta, Human Genome Sciences) or abatacept (Orencia, Bristol Myers Squibb) may be added, with cost and availability potentially favoring the use of methotrexate.
In addition, the panel recommended azathioprine or mycophenolate mofetil, rather than cyclophosphamide for patients with SLE-related nephritis, cost and availability potentially favoring azathioprine.
For childhood-onset lupus nephritis, the panel recommended high-dose glucocorticoids with mycophenolate mofetil or cyclophosphamide, rather than high-dose glucocorticoids alone, as induction therapy. Cost and availability may favor cyclophosphamide despite the risk for gonadal toxicity, they wrote. Maintenance treatment should include mycophenolate mofetil or azathioprine, rather than cyclophosphamide, for patients who responded partially or completely to induction therapy.
Additional recommendations detail suggested treatments for cutaneous, cardiac, pulmonary, neuropsychiatric and hematological manifestations, as well as antiphospholipid syndrome.
"Of note, problems faced by Latin American countries are shared by several developing nations," Pons-Estel and colleagues wrote. "Therefore, it is expected that these guidelines will also be very useful for them. Furthermore, due to ever increasing globalization and the increase of migratory movements of people from countries with more susceptible SLE groups in terms of frequency and disease severity both in terms of race/ethnicity (Mestizos, Asians, Africans) and low [socioeconomic status] to countries with better life opportunities, we consider that these guidelines may be used by physicians anywhere in the world, even in developed countries, where such individuals may migrate to and seek care for their lupus." – by Jason Laday
Disclosure: Pons-Estel reports being a speaker for GlaxoSmithKline. Please see the study for all other authors' relevant financial disclosures.