August 06, 2018
2 min read
Depression linked to increased axial spondyloarthritis disease activity
We were unable to process your request. Please try again later. If you continue to have this issue please contact customerservice@slackinc.com.
Depression is highly prevalent among patients with axial spondyloarthritis, and is associated with increased severe disease activity and functional impairment, according to findings published in Arthritis Research & Therapy.
"Like other conditions for which chronic pain is a feature, [axial] SpA is known to be associated with depression," Sizheng Zhao, MD, of the University of Liverpool in England, and colleagues wrote. "However, quantifying the prevalence of depression is challenging. Formal diagnosis of depression requires expertise and time-consuming assessments. ... In spite of these challenges, quantifying the prevalence of depression is an important first-step to improve awareness and management of this comorbidity."
To determine the prevalence of depression among patients with axial SpA — as well as ankylosing spondylitis and non-radiographic axial SpA — and to compare disease activity and impairment between those with and without depression, the researchers conducted a systematic literature review. Searching Medline, PubMed, Web of Science, PsycINFO, CINAHL Plus, and the Cochrane library, as well as conference abstracts from EULAR, the British Society for Rheumatology and the American College of Rheumatology, Zhao and colleagues initially identified a total of 769 full-text articles and 40 conference abstracts that referenced both depression and SpA or AS.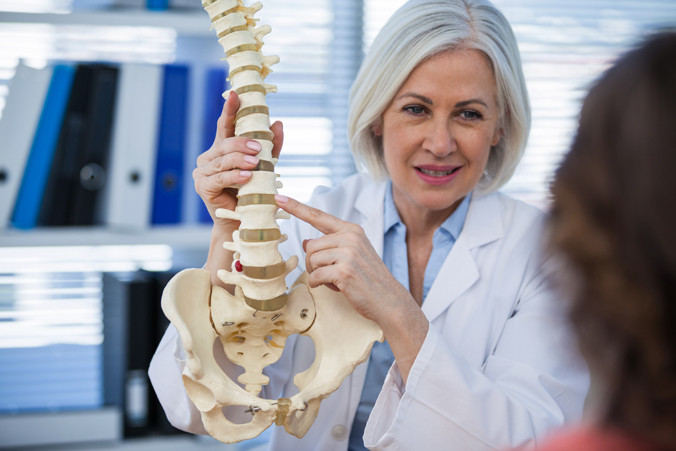 Source: Shutterstock
The researchers later narrowed their review down to 15 full-text articles and one conference abstract, all of which were cross-sectional design or were longitudinal trials that reported on baseline data. Of these, 14 enrolled patients with AS and two included cohorts with non-radiographic axial SpA. Sample sizes ranged from 60 to 1,504 adult patients. A total of 4,753 participants were represented across all 6 studies. The researchers used a quality-effects model in their subsequent meta-analysis.
According to the researchers, depression prevalence ranged from 11% to 64% depending on criteria and thresholds used. Based on the Hospital Anxiety and Depression Scale threshold of 11 or greater, pooled prevalence of at least moderate depression was 15%.
Depression prevalence was similar between patients with axial SpA, AS and non-radiographic axial SpA. In addition, individuals with depression had significantly worse disease activity, including a higher Bath Ankylosing Spondylitis Disease Activity Index score by 1.4 units (95% CI, 1-1.9), Ankylosing Spondylitis Disease Activity Score by 0.5 units (95% CI, 0.3-0.7) and ESR by 3.5 mm/h (95% CI, 0.6-6.4). Those with depression also demonstrated functional impairment with higher Bath Ankylosing Spondylitis Functional Index by 1.2 units (95% CI, 0.6-1.8), and Bath Ankylosing Spondylitis Metrology Index by 0.6 units (95% CI, 0.3-0.8).
PAGE BREAK
"Clinicians should be mindful of comorbid depression when managing axial SpA patients, especially for younger patients and those with severe disease activity and functional impairment," Zhao and colleagues wrote. "Patients with depression should be appropriately referred and managed. This is especially pertinent if depressive symptoms are thought to adversely influence assessments of treatment response." – by Jason Laday
Disclosure: Zhao reports no relevant financial disclosures. Please see the study for all other authors' relevant financial disclosures.