August 02, 2018
2 min read
MARAJIA experts offer recommendations for methotrexate treatment in JIA
We were unable to process your request. Please try again later. If you continue to have this issue please contact customerservice@slackinc.com.
An expert committee issued clinical recommendations pertaining to the use of methotrexate for juvenile idiopathic arthritis, including optimal dosing, route of administration, duration of treatment and use of vaccines, according to new review published in Pediatric Rheumatology.
"To date, despite the wide use of [methotrexate], there is a lack of consensus-based clinical and therapeutic recommendations for the use of [methotrexate] in the management of patients with JIA," Giovanna Ferrara, MD, of the University of Trieste, Italy, and colleagues wrote. "Only two papers ... currently deal with this task."
To develop a set of recommendations on the use methotrexate for the treatment of JIA, a group of pediatric rheumatologists convened the Methotrexate Advice and Recommendations on Juvenile Idiopathic Arthritis (MARAJIA) expert meeting. After a preliminary executive committee of three members drafted a series of nine research questions, the group conducted a systematic literature review on Nov. 30, 2016.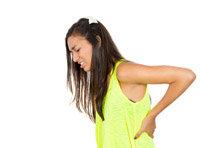 Source: Shutterstock
The researchers identified a total of 843 references to "methotrexate" and "juvenile idiopathic arthritis," of which they selected 209 for their review, including 33 clinical trials, 51 reviews, one Cochrane meta-analysis and 124 articles of other types. The full 10-member expert panel met on April 12, 2017, to evaluate the literature review and develop the recommendations. All members of the panel were pediatric rheumatologists, and most practiced at tertiary centers with longstanding expertise in the field.
Ferrara and colleagues drafted 10 recommendations. They stated that methotrexate was recommended as the first-line therapy for polyarticular disease, and in cases of persistent oligoarthritis that do not respond to NSAIDs and intraarticular steroid treatment. It is also recommended for systemic arthritis with predominant joint inflammation, without active systemic features, and for JIA-related uveitis, refractory to topical treatment, the panel wrote.
In addition, initial clinical and laboratory monitoring of methotrexate toxicity is recommended every 4 to 8 weeks. Later monitoring can occur every 12 to 16 weeks unless risk factors arise.
Regarding dosage, the panel recommended 10mg/m2 to 15 mg/m2 of methotrexate per week for JIA. Increases in dose have not been linked to additional benefit, they wrote.
Additional recommendations include:
Methotrexate can be administered orally or subcutaneously once per week. Subcutaneous administration is preferred for larger doses;
Methotrexate can be discontinued after 6 months of stable remission;
Folic or folinic acid — measured to approximately one-third of the administered methotrexate dose, given at least 24 hours after the weekly methotrexate — should be used to prevent adverse effects;
PAGE BREAK
Combination treatment with a TNF inhibitor is safe and should be used for patients with an inadequate clinical response to methotrexate monotherapy; and
Non-live vaccines are not contraindicated during methotrexate treatment.
In addition, although the panel could not issue a recommendation for live-attenuated vaccines, the members noted that available data indicated that, for measles, mumps and rubella booster, methotrexate is safe and adequately immunogenic.
"These consensus recommendations relating to the efficacy, optimal dosing and route of administration and duration of treatment with [methotrexate] in JIA, and to the important issues of folic acid supplementation to prevent [methotrexate] side effects, use of [methotrexate] in the treatment of chronic JIA-associated uveitis, combination treatment with biologic agents, and the use of vaccinations in patients with JIA provide balanced and evidence-based recommendations designed to have broad value for physicians and health care clinicians," Ferrara and colleagues wrote.
They added, "We did not at this time find sufficient evidence to justify pharmacokinetic and pharmacogenomic analysis prior to [methotrexate] treatment in current clinical practice, as insufficient evidence is available on biomarkers able to predict treatment response." – by Jason Laday
Disclosure: Ferrara reports no relevant financial disclosures. Please see the study for all other authors' relevant financial disclosures.