August 01, 2018
2 min read
GDP, drug affordability impact nations' RA disease activity, biological DMARD use
We were unable to process your request. Please try again later. If you continue to have this issue please contact customerservice@slackinc.com.

Sytske Ann Bergstra

Disease activity and the use of biological disease-modifying antirheumatic drugs among patients with rheumatoid arthritis vary from country to country, with many factors influencing their inverse relationship, including per capita gross domestic product, drug affordability and reimbursement rules, according to findings published in the Annals of the Rheumatic Diseases.
"Current recommendations advise starting biological DMARDs after a first conventional synthetic DMARD strategy has failed," Sytske Ann Bergstra, MSc, of the Leiden University Medical Center in the Netherlands, told Healio Rheumatology. "Previous research showed that within Europe, differences in socioeconomic welfare were associated with differences in prescription- and reimbursement rules of biological DMARDs. This may result in more infrequent use of biological DMARDs and worse health outcomes."
To evaluate the relationships between a nation's socioeconomic status, use of biological DMARDs and disease outcomes, and to determine if reimbursement rules and access to drugs influences biological DMARD use, the researchers reviewed data from the Measurements of Efficacy of Treatment in the Era of Outcome in Rheumatology (METEOR) registry, an international, observational database of daily clinical practice records. For their study, the researchers focused on 20,379 patients with RA from 12 counties that had contributed at least 100 cases to the database. The countries included the United States, Mexico, South Africa, Japan, Brazil, the United Kingdom, Spain, Ireland, Portugal, France, India and the Netherlands.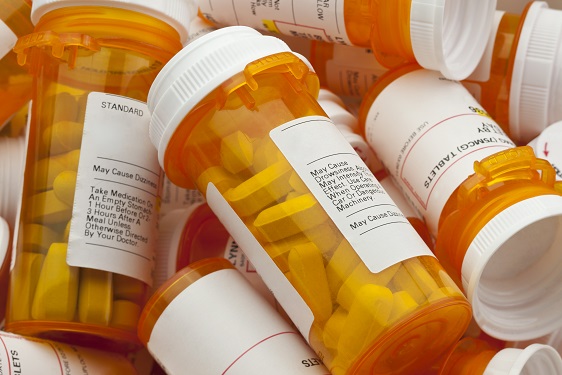 Source: Shutterstock
Using the database, Bergstra and colleagues calculated mean disease outcomes of all available patients at the final visit. They also distributed questionnaires to at least two rheumatologists per country, asking about DMARD prices, access to treatment and all relevant rules and regulations governing prescriptions and reimbursement.
According to the researchers, a nation's socioeconomic status was positively associated with disease activity — as measured by mean DAS28 — but not necessarily with physical function — as measured by health assessment questionnaire score. Lower socioeconomic status, stricter prescription and reimbursement regulations and higher prices for biological DMARDs were associated with lower usage. In addition, use of biological DMARDs was negatively associated with disease activity, although the link was "moderate at best," the researchers wrote.
"We found substantial differences in DMARD prices, affordability of these medications and biological DMARD usage across countries," Bergstra said. "Altogether, our findings point to the existence of worldwide inequity with regard to optimal access to RA health care. These findings may help policy makers to guide necessary change and rheumatologists and health care workers to help improving access to rheumatology care." — by Jason Laday
Disclosure: Bergstra reports no relevant financial disclosures. Please see the study for all other authors' relevant financial disclosures.