Source/Disclosures
Published by:
Source:
Gulko PS, et al. Ann Rheum Dis. 2018;doi:10.1136/annrheumdis-2018-213498.
Genetic biomarker linked to RA disease severity may guide targeted therapies
Source/Disclosures
Published by:
Source:
Gulko PS, et al. Ann Rheum Dis. 2018;doi:10.1136/annrheumdis-2018-213498.
We were unable to process your request. Please try again later. If you continue to have this issue please contact customerservice@slackinc.com.

Percio S. Gulko
The gene HIP1 has been newly associated with rheumatoid arthritis disease severity, and could potentially prove to be a novel predictive biomarker and target for treatment, according to findings published in the Annals of the Rheumatic Diseases.
"Little is known about the regulation of disease severity and joint damage," Percio S. Gulko, MD, of the Icahn School of Medicine at Mount Sinai, told Healio Rheumatology. "We discovered a new gene that regulates these two key characteristics and outcome parameters in arthritis. This discovery has the potential to generate a new target for treatment and perhaps a new test for prognostication."
To uncover and evaluate a new gene for RA severity, Gulko and colleagues employed an unbiased and phenotype-based strategy, which included linkage mapping and congenic breeding in rodents. The researchers replaced specific chromosome fragments in arthritis-susceptible rat strains with fragments from arthritis-resistant strains, allowing them to identify a chromosomal region that controls arthritis severity and joint damage. This region contained 41 genes, which the researchers then sequenced, discovering a mutation in the gene HIP1, which was previously thought to be unrelated to arthritis or inflammation.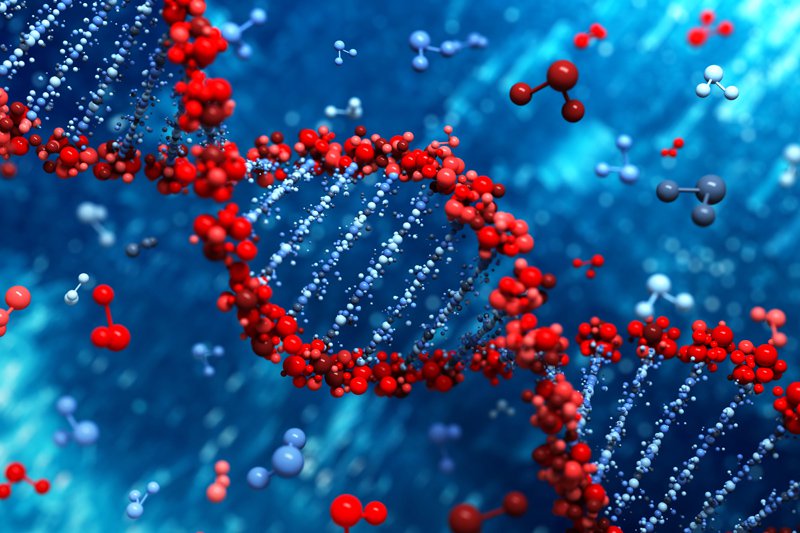 Source: Shutterstock
In addition, the researchers studied fibroblast-like synoviocytes from both rats and patients with RA who expressed, or did not express, HIP1, noting invasiveness, morphology and cell signaling. In in vivo confirmatory studies, the researchers used HIP1 knock-out mice and a paired t-test.
According to the researchers, DNA sequencing and subcongenic strains studied in pristane-induced arthritis identified a new amino acid changing functional variant in HIP1. They found that the gene was required for the increased invasiveness of fibroblast-like synoviocytes from rats and patients with arthritis. In addition, knocking down HIP1 expression reduced receptor tyrosine kinase-mediated responses in RA fibroblast-like synoviocytes, including RAC1 activation. This impacted actin cytoskeleton and cell morphology, and interfered with the formation of lamellipodia. According to the researchers, this is consistent with reduced invasiveness. HIP1 knockout mice were also protected in KRN serum-induced arthritis and developed a milder form of the disease.
In a press release, Gulko said he and his colleagues plan to investigate the possibility of a drug that could target the HIP1 gene.
"These new discoveries raise the future possibility of targeting HIP1 to treat rheumatoid arthritis, and also of quantifying HIP1 levels in the blood or synovial fluid cells to predict disease outcome," Gulko said in the release. "We are aiming for a novel way of treating the disease. One that targets the synovial fibroblast, while sparing the immune system outside the joint."
PAGE BREAK
Speaking with Healio Rheumatology, Gulko added that the findings could potentially also have implications for cancer biology, cancer cell invasion and metastasis.
"Our findings that HIP1 regulates cell invasiveness are also relevant to cancer," Gulko said. "Specifically, HIP1 is expressed in increased levels in several cancers and levels correlate with worse outcome in prostate cancer. Our results suggest that HIP1 might be important in cancer invasiveness/metastasis. We also show for the first time that HIP1 regulates the activation of RAC1, a key regulator of cell invasiveness in arthritis and in cancer." – by Jason Laday
Disclosure: Gulko reports no relevant financial disclosures. Please see the study for all other authors' relevant financial disclosures.