EULAR recommends physical activity as part of standard care for inflammatory arthritis, OA
We were unable to process your request. Please try again later. If you continue to have this issue please contact customerservice@slackinc.com.
Physical activity should be an integral part of standard care in the treatment of inflammatory arthritis and knee and hip osteoarthritis, and all health care providers should take responsibility for promoting its use, according to recommendations released by EULAR.
"There is strong evidence for the benefits of [physical activity] on improvements on disease activity, activities and participation; however, people with rheumatic and musculoskeletal diseases are in general less active compared with healthy controls," Anne-Kathrin Rausch Osthoff, MSc, of the Zurich University of Applied Sciences, and colleagues wrote. "Possible underlying reasons could be that healthcare providers, physical education professionals and medical doctors and people with [inflammatory arthritis] and OA may be reluctant towards engaging in [physical activity], fearing flare-up or joint damage by exercising."
Rausch Osthoff and colleagues also noted that "evidence on the effectiveness and safety of exercise and [physical activity] to a level that meets public health recommendations has not yet been clearly examined and defined in people with [rheumatic and musculoskeletal diseases.]"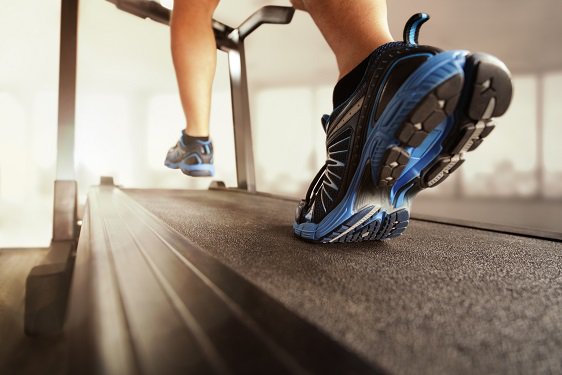 Source: Shutterstock
To devise evidence-based clinical practice recommendations for advice and guidance regarding physical activity for patients with inflammatory arthritis — defined by the researchers as rheumatoid arthritis (RA) and spondyloarthritis (SpA) — as well as those with knee and hip osteoarthritis, EULAR formed a task force of 22 medical experts from 16 countries. The group included six medical doctors — with three rheumatologists among them — nine physical therapists, one orthopedic surgeon, one occupational therapist, one psychologist, one nurse and one human movement scientist. There were also three patient representatives.
The task force met twice. In their first meeting, the members identified 13 research questions to support a systematic literature review, which yielded 3,471 references, of which 96 were used in the final review. In their second meeting, the members presented and discussed evidence from the systematic literature review. They then devised recommendations, a research agenda and an education agenda.
The researchers developed four "overarching principles" and 10 recommendations regarding physical activity among patients with RA, SpA and osteoarthritis. According to the researchers, four principles are:
Physical activity is "part of a general concept" to increase quality of life among patients;
Physical activity has benefits for patients with RA, SpA and knee and hip osteoarthritis;
General recommendations for physical activity are both feasible and safe for patients with RA, SpA and knee and hip osteoarthritis; and
Planning physical activity requires effort from the patient and their health care providers, and must consider the preferences, capabilities and resources of the patient.
PAGE BREAK
The task force's recommendations state that physical activity is a key part of standard care for patients with RA, SpA and knee and hip osteoarthritis. Further, all health care providers are responsible for promoting — including making all necessary referrals — physical activity among their patients. The researchers also recommended that interventions involving physical activity should be administered by providers who are "competent" in their delivery to patients with RA, SpA and knee and hip osteoarthritis. Additionally, providers should consider different types of physical activity — such as individual or group, supervised or unsupervised — depending on their patients' preferences.
"The [task force] agreed on 4 overarching principles and 10 recommendations for [physical activity] in people with RA/SpA/HOA/KOA, which integrated the perspectives of the [task force] members from different professional, cultural and personal backgrounds," Rausch Osthoff and colleagues wrote. "This led to a broad consensus on the principles and recommendations within the group and ought to foster its feasibility and practicability in the diverging health systems across Europe. The [level of agreement] on the recommendations among the [task force] members was very high. The only exception was about the competency of [health care providers], which may be due to country specific differences in the availability of [health care providers] competent in [physical activity] promotion." – by Jason Laday
Disclosure: Rausch Osthoff reports no relevant financial disclosures. Please see the study for all other authors' relevant financial disclosures.