Trimethoprim-sulfamethoxazole reduced infection risk in ANCA-associated vasculitis
We were unable to process your request. Please try again later. If you continue to have this issue please contact customerservice@slackinc.com.

Andreas Kronbichler
Although researchers found severe infections in one-quarter of patients with antineutrophil cytoplasm antibody-associated vasculitis who had been treated with rituximab, prophylaxis with trimethoprim-sulfamethoxazole was successful in reducing the risk for infection, according to findings published in the Annals of the Rheumatic Diseases.
"This is the first study to investigate severe infections in a cohort of patients with [antineutrophil cytoplasm antibody (ANCA)]-associated vasculitis receiving rituximab," Andreas Kronbichler, MD, PhD, of Addenbrooke's Hospital in Cambridge, England, told Healio Rheumatology. "Trimethoprim-sulfamethoxazole prophylaxis is able to reduce the occurrence of severe infections. Patients with pulmonary involvement are particularly vulnerable to develop either severe infections or severe pulmonary infections."
To analyze the risk factors for severe infection among individuals with ANCA-associated vasculitis who are treated with rituximab (Rituxan, Genentech), the researchers studied clinical data from 192 adult patients from Addenbrooke's Hospital and the Medical University Innsbruck, in Austria. Participants were referred for rituximab between 2004 and 2014, with follow-up beginning at the time of the drug's administration and lasting until death, the date the patients was lost to follow-up, 2 years after first rituximab administration or Jan. 1, 2015, depending on which occurred first.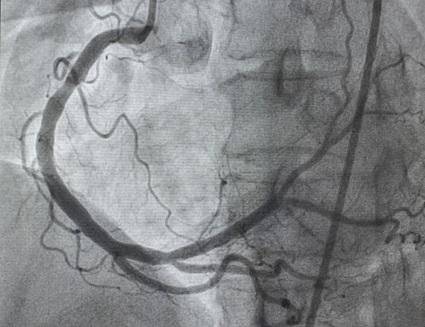 Source: Shutterstock
Kronbichler and colleagues conducted univariate and multivariate analyses to identify risk factors. "Severe infections" were defined as grade 3 or greater, as proposed by the Common Terminology Criteria for Adverse Events version 4.0.
According to the researchers, 95 severe infections were reported in 25.52% of patients, resulting in an event rate of 26.06 per 100 person-years. However, prophylactic treatment with trimethoprim-sulfamethoxazole was associated with a lower frequency of severe infections (HR = 0.3; 95%CI, 0.13-0.69). Older age (HR = 1.03; 95%CI, 1.01-1.05), endobronchial involvement (HR = 2.21; 95%CI, 1.14-4.26), chronic obstructive pulmonary disease (HR = 6.3; 95%CI, 1.08-36.75) and previous treatment with alemtuzumab (Lemtrada; Sanofi, Gemzyme; HR = 3.97; 95%CI, 1.5-10.54) were all associated with an increased risk for infection.
When restricting their analysis to respiratory tract infections — which accounted for 66.3% of all infections — the researchers found that endobronchial involvement (HR = 4.27; 95%CI, 1.81-10.06), severe bronchiectasis (HR = 6.14; 95%CI, 1.18-31.91), higher neutrophil count (HR = 1.19; 95%CI, 1.06-1.33) and major relapse (HR = 3.07; 95%CI, 1.3-7.23) as indication for rituximab use was associated with a higher risk. Refractory disease (HR = 0.25; 95%CI, 0.07-0.9) as indication demonstrated a lower frequency of severe infections.
"In my practice, trimethoprim-sulfamethoxazole prophylaxis will be prescribed to every patient receiving rituximab for this indication," Kronbichler said. "This has been mandatory in the [United States], but not elsewhere. We may think about recommendation of routine prescription. The risk of severe infection may be analyzed on an individual basis, based on comorbidities and laboratory abnormalities." – by Jason Laday
PAGE BREAK
Disclosure: Kronbichler reports travel support from Roche/Genentech. Please see the study for all other authors' relevant financial disclosures.