Exagen-patented biomarker linked to SLE disease activity
We were unable to process your request. Please try again later. If you continue to have this issue please contact customerservice@slackinc.com.

Joan T. Merrill
Erythrocyte-bound C4d, a biomarker for systemic lupus erythematosus patented by Exagen Diagnostics, is useful in monitoring disease activity in patients with the condition, according to findings published in Lupus Science and Medicine.
"In the past decades, complement pathway activation has been assessed using soluble split fragments, anaphylatoxins or stable C4d-bound complement activation products on erythrocytes, and these laboratory measures represent additional approaches to assessing disease in SLE," Joan T. Merrill, MD, of the Oklahoma Medical Research Foundation, and colleagues wrote. "We recently reported that [erythrocyte-bound C4d (EC4d)] was linked to clinical improvement in patients selected for active disease and complement activation. We also established the role of anti-C1q antibody titers in the monitoring of SLE renal disease."
To compare the effectiveness of EC4d, low-complement C3/C4 and autoantibodies of dsDNA and C1q in monitoring SLE disease activity, Merrill and colleagues collected data and blood samples from three study groups including 124 participants. The first group, spread across four sites across the United States, included patients with SLE selected for active disease and requiring complement activation as defined by abnormal EC4d or B-lymphocyte C4d levels. Study groups two and three were located at the Oklahoma Medical Research Foundation and Johns Hopkins University School of Medicine, respectively. Patients in study group two had SLE with a range of activity and treatment, while those in the third group were treated with methotrexate and hydroxychloroquine.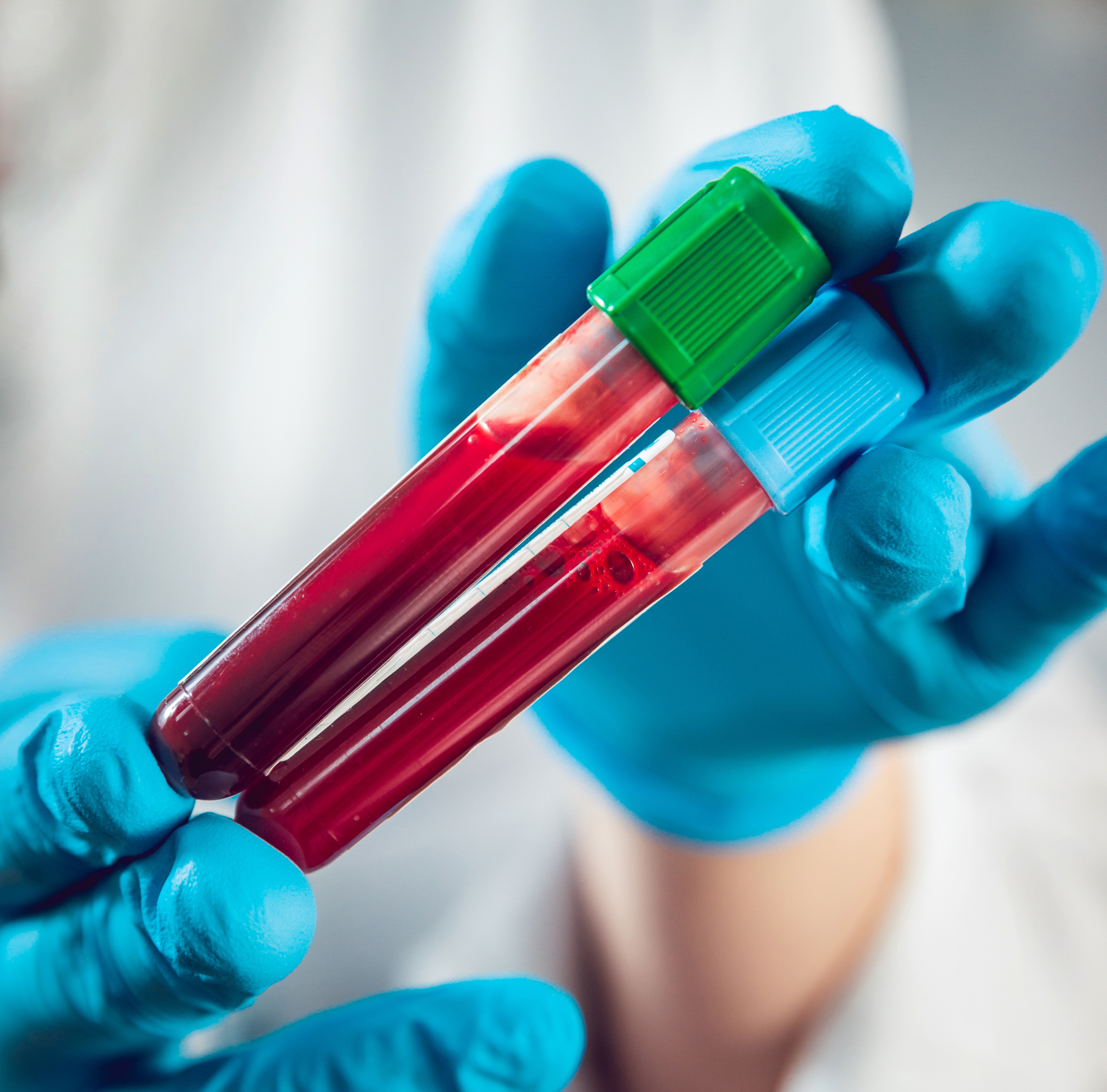 Source: Shutterstock
Patients in all three groups underwent longitudinal evaluations using the Physicians Global Assessment (PGA) of disease activity and the Safety of Estrogens in Lupus Erythematosus National Assessment (SELENA) SLE Disease Activity Index (SLEDAI), which was assessed without dsDNA and low complement C3/C4 (clinical SELENA-SLEDAI). The researchers determined EC4d levels through flow cytometry. In addition, other laboratory measures included antibodies to dsDNA, C3 and C4 proteins. The researchers then analyzed the relationships between clinical SELENA-SLEDAI, PGA and the laboratory measures.
According to the researchers, EC4d levels and low-complement C3/C4 status were significantly associated with clinical SELENA-SLEDAI or PGA in each of the three study groups (P < .05). In their multivariate analysis, the researchers also found that EC4d levels and low-complement C3/C4 were independently and significantly associated with clinical SELENA-SLEDAI (P < .01) and PGA. In addition, EC4d levels were associated with clinical SELENA-SLEDAI and PGA in participants with chronically low or normal C3/C4 (P < .01). According to the researchers, anti-dsDNA titers were linked to disease activity.
"We are especially encouraged by the data showing that our unique markers correlated with disease activity measures across a broad range of disease severity, suggesting all SLE patients can potentially benefit from the additional insight gained by the Avise SLE Monitor test," Thierry Dervieux, PhD, one of the researchers and chief scientific officer at Exagen, said in a press release. – by Jason Laday
Disclosure: Merrill reports research grant funding from Exagen. Dervieux reports employment with Exagen. Please see the study for all other authors' relevant financial disclosures.