IL-17 blocker efficacious in management of axial SpA
We were unable to process your request. Please try again later. If you continue to have this issue please contact customerservice@slackinc.com.

Sofia Ramiro
AMSTERDAM — Treatment options for spondyloarthritis have in recent years expanded from NSAIDs and TNF-inhibitors to interleukin-17 inhibitors, such as secukinumab, according to a presenter at the EULAR Annual Congress.
"In the literature, we have trials with secukinumab in patients with radiographic axial spondyloarthritis — we don't have information on nonradiographic forms — and we have shown that secukinumab improves disease activity and improves quality of life," Sofia Ramiro, PhD, MSc, of Leiden University Medical Center, the Netherlands, told attendees. "However, we do not have results on functional disability or spinal mobility, and there is still a question mark regarding the inhibition of radiographic progression."
According to Ramiro, data from the long-term extension of the MEASURE-2 study, which evaluated secukinumab (Cosentyx, Novartis) in the treatment of patients with radiographic axial SpA, indicated persistent response during the 3-year trial period, in terms of outcomes and the Bath Ankylosing Spondylitis Disease Activity Index.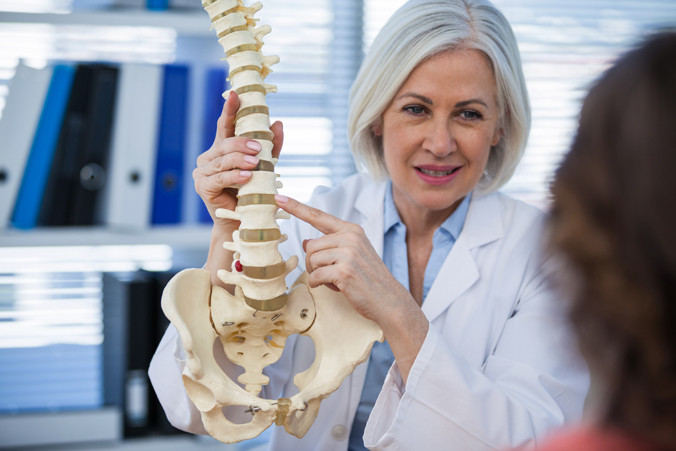 Source: Shutterstock
In addition, the MEASURE-3 study, in which patients with radiographic axial SpA were randomized to receive two dosages of secukinumab or placebo, determined that the IL-17 blocker reached its endpoint in terms of Assessment in Spondyloarthritis International Society 20 response. Ramiro added that responses were higher in patients who were TNF-inhibitor naive.
In the future, Ramiro said researchers will have to conduct head-to-head studies evaluating secukinumab against other drugs. In addition, clinical data from daily practice needs to be collected and published in registries, she added.
According to Ramiro, an emerging treatment category for SpA is JAK inhibitors. Specifically, tofacitinib (Xeljanz, Pfizer), in a phase 2 trial among patients with radiographic axial SpA, demonstrated improved improvement in disease activity, as well as functional disability and to some extent, spinal mobility, she said.
"New drugs are arising — IL-17 inhibitors, with efficacy that has been demonstrated, and JAK inhibitors, which seem promising," Ramiro said. "We need more data, and we need phase 3 trials. Meanwhile, IL-12 and IL-23 inhibitors, as well as PDE4 inhibitors, show no efficacy." – by Jason Laday
Reference:
Ramiro S. Abstract SP0064. Presented at: EULAR Annual Congress; June 13-16, 2018; Amsterdam.
Disclosure: Ramiro reports grant and research support from MSD, as well as consulting fees from Eli Lilly, Novartis and AbbVie.