Petition calls for FDA to remove febuxostat from market due to CV mortality risk
We were unable to process your request. Please try again later. If you continue to have this issue please contact customerservice@slackinc.com.
Public Citizen, a nonprofit consumer advocacy organization, has petitioned the FDA to remove the gout medication febuxostat due to what it calls "unique, serious — some fatal" cardiovascular risks, according to a press release.
Febuxostat (Uloric, Takeda), a xanthine oxidase inhibitor, was approved by the FDA in 2009 for the chronic management of hyperuricemia in patients with gout. However, according to the petition, there is "overwhelming evidence that the serious cardiovascular harms of febuxostat outweigh any purported clinical benefit." The group added that allowing it to stay in the U.S. market "ensures further preventable harm."
"Before the FDA approved febuxostat, there was troubling evidence strongly suggesting that the medication increased the risk of serious adverse cardiovascular events and death, and the agency should have demanded that an appropriately designed clinical trial to assess febuxostat's cardiovascular risks be conducted before, not after approval," Michael Carome, MD, director of Public Citizen's Health Research Group, said in the release. "The results of the FDA-mandated postmarket trial now provide additional high-quality evidence of a causal link between treatment with febuxostat and an increased risk of death, particularly death from cardiovascular causes."
Before FDA approval in 2009, data from clinical trials of febuxostat demonstrated a higher rate of myocardial infarction, stroke and heart-related death associated with the drug. Based on these findings, the FDA required an additional safety trial be conducted after approval and marketing.
The study, which ended in 2017, included more than 6,000 patients with gout who were treated with febuxostat or allopurinol. The main outcome was a combination of heart-related death, nondeadly MI, nondeadly stroke and a condition that causes inadequate blood supply to the heart requiring urgent surgery, according to the release.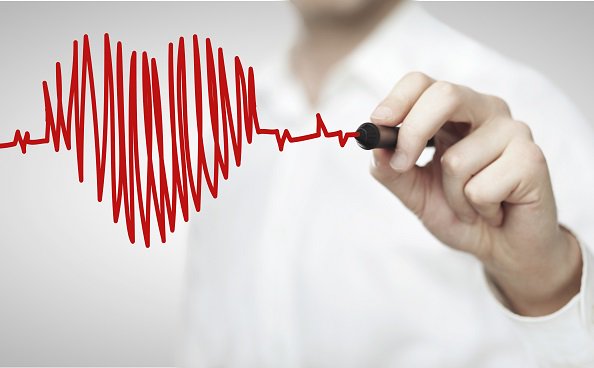 Credit: Shutterstock
The preliminary results demonstrated that febuxostat was associated with an increased risk for heart-related deaths and all-cause mortality when each outcome was evaluated separately. However, the drug did not increase the risk for combined events compared with allopurinol.
In November 2017, the FDA announced would examine the final results of the study once they are available. Those results were later published in The New England Journal of Medicine on March 12, 2018.
According to Public Citizen, the findings demonstrated that, after 32 months, participants treated with febuxostat were significantly more likely to die of any cause and cardiovascular effects compared to those who received allopurinol. The study also found no evidence that febuxostat was more effective in preventing acute gout flares than allopurinol, the group said.
"The FDA almost certainly would have denied approval of febuxostat if data from this postmarket trial had been available at the time of the initial submission," Carome said in the release. "The only justifiable course of action to prevent further cardiovascular deaths is obvious: This medication must be removed from the U.S. market immediately."