ANCA testing should be performed early in suspected ANCA-associated vasculitis
We were unable to process your request. Please try again later. If you continue to have this issue please contact customerservice@slackinc.com.

Hendrik Schulze-Koops

AMSTERDAM — Testing for antineutrophil cytoplasmic antibodies, or ANCA, should be performed early in patients with suspected ANCA-associated vasculitis, and treatment should never be delayed, according to a speaker at the EULAR Annual Congress.
"ANCA testing should be performed early, but the focus should be on patients with suspected ANCA-associated vasculitis — never perform the test without the patient having the clinical suspicion of suffering from vasculitis," Hendrik Schulze-Koops, MD, PhD, of the University of Munich, told attendees. "Biopsies should be performed in every individual to support the diagnosis, but it is important to understand that it should never delay the initiation of treatment."
According to Schulze-Koops, the rationale for immediate ANCA testing is that ANCA–associated vasculitis may progress rapidly, and could result in irreversible organ damage. In addition, ANCA test results are available within several hours. He added that ANCA testing should be requested for patients with glomerulonephritis, pulmonary hemorrhage, cutaneous vasculitis with systemic features, multiple lung nodules, chronic disease of the upper airways, long-standing sinusitis or otitis, subglottic tracheal stenoses, mononeuritis multiplex or other peripheral neuropathies, retro-orbital mass or scleritis.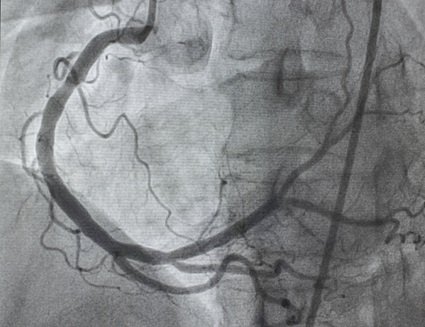 Source:
In those patients, high-quality antigen-specific assays for proteinase 3 (PR3)-ANCAs and myeloperoxidase (MPO)-ANCAs should be used as the primary screening method, Schulze-Koops said. If the test is negative, but there is still a strong suspicion of small vessel vasculitis, rheumatologists should use other immunoassays, or refer to an experienced laboratory. In addition, he stressed that a diagnosis of ANCA-associated vasculitis cannot be excluded on the basis of a negative PR3- or MPO-ANCA result. Likewise, he said that a positive PR3- or MPO-ANCA result can only contribute to a work-up for ANCA-associated vasculitis, and cannot by itself constitute a diagnosis.
"The full clinic and laboratory analysis is mandatory at baseline and every follow-up in order to realize what is going on in the patient," Schulze-Koops said. "ANCA may be helpful for monitoring." – by Jason Laday
Reference:
Schulze-Koops H. "Advances in the diagnosis and monitoring of vasculitis." Presented at: EULAR Annual Congress; June 13-16, 2018; Amsterdam.
Disclosure: Schulze-Koops reports honoraria for lectures and advices from AbbVie, Actelion, AstraZenica, Biogen International, Boehringer Ingelheim, BMS, Celgene, Cellitron, Chugai, Cinfa Bioteach, GSK, Janssen-Cilag, Eli Lilly, MSD, Medac, Merck, Mundipharma, Novartis, Pfizer, Hexal Sandox, Sanofi, Roche and UCB.