Exercise safe for patients with myositis
We were unable to process your request. Please try again later. If you continue to have this issue please contact customerservice@slackinc.com.

Hector Chinoy
AMSTERDAM — Not only is exercise therapy safe in patients with myositis, but rheumatologists should instruct their patients to begin supervised resistance training and physical activity as soon as 4 weeks following the start of treatment, according to findings presented at the EULAR Annual Congress.
"There is no evidence that exercise has deleterious effects on disease activity," Hector Chinoy, PhD, FRCP, of the Manchester Academic Health Science Center at the University of Manchester, told attendees. "The message is that we should be starting – ideally supervised – resistance training in combination with aerobic exercise, starting 4 weeks after initiation of treatment as soon as the patient is able to start exercise."
According to Chinoy, a study published in August 2017 in PLOS One revealed the effects of endurance exercise on microRNAs in myositis skeletal muscle. In the trial, patients with polymyositis and dermatomyositis, who were on stable medication for more than 1 month, were divided into two groups – one that underwent endurance exercise and another that did not exercise. Further, the researchers took biopsies before and after treatment.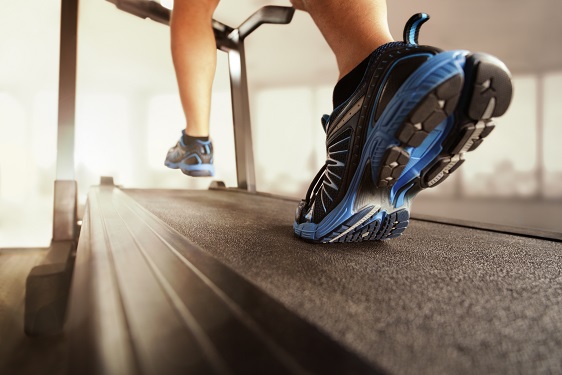 Source: Shutterstock
According to Chinoy, endurance exercise altered 39 of the microRNAs and reduced messenger RNA expression in target transcripts in patients who took part. Additionally, there was an increase in some mitochondrial proteins that are associated with the reduction of the associated microRNAs, which were predicted to regulate their expression, he said.
"So, there is improvement in the disease phenotype after exercise, which is associated with respective increases or decreases in the target microRNAs," Chinoy said.
Researchers from another study, published this May in the Scandinavian Journal of Rheumatology, analyzed blood-flow restricted resistance training in patients with sporadic inclusion body myositis, he said. According to Chinoy, the researchers used a cuff to restrict the blood supply to exercising muscles to generate ischemia. This, combined with metabolic stress generated during physical activity, favors an anabolic response, he added.
Although the study failed to meet its primary endpoint, Chinoy said the researchers noted a difference in the knee extensive muscle strength between the treatment and control groups.
"The message here is that there was a stabilization of strength, whereas in the control group the participants tended to experience a deterioration," he said. "This was a small study, but it helps to inform about possibly the type of exercise that we could offer our patients with [inclusion body myositis]. From what I understand, this is now being rolled out into polymyositis, and dermatomyositis as well, in Denmark." – by Jason Laday
Reference:
Chinoy H. Abstract SP0041. Presented at: EULAR Annual Congress; June 13-16, 2018; Amsterdam.
Disclosure: Chinoy reports grant and research support from UCB, Novartis and MedImmune, as well as travel funds from AbbVie and Janssen, and consulting fees from Eli Lilly, UCB, Janssen, Momenta and Novartis.