Favorable pregnancy outcomes possible in most young women with SLE
We were unable to process your request. Please try again later. If you continue to have this issue please contact customerservice@slackinc.com.

Angela Tincani
AMSTERDAM — Most young women with systemic lupus erythematosus can now carry out one or more pregnancies due to recent improvements in prevention, early diagnosis and the treatment of complications, according to findings presented at the EULAR Annual Congress.
"New pathogenesis studies can provide more precise biomarkers and may suggest areas of future intervention," Angela Tincani, MD, of the University of Brescia, Italy, told attendees. "Maternal and fetal outcomes are closely related to proper counseling and proper management of the pregnancy, and all of these things should be done in collaboration with the obstetrician."
According to Tincani, SLE pregnancy outcomes have dramatically improved in recent years, thanks to pregnancy planning, multidisciplinary management and close monitoring. She noted that prepregnancy counseling, with the identification and management of possible disease-related risk factors — such as active or past lupus nephritis and the presence of antiphospholipid antibodies or antiphospholipid syndrome — as well as an assessment of disease activity during pregnancy, together with obstetrical monitoring are necessary to achieve a good pregnancy outcome.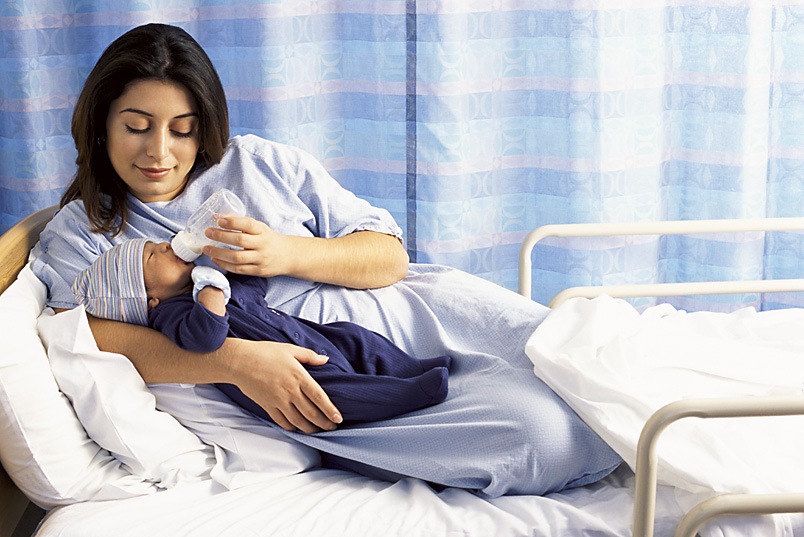 Source: Shutterstock
In addition, Tincani pointed to a recent study of patients with SLE, recruited by herself and colleagues from 1987 to 2017, which she said demonstrated that the number of pregnancy losses was not significantly different to that observed in the general obstetric population. She added that all the patients enrolled in the cohort received prepregnancy counseling and were prospectively followed during gestation by a multidisciplinary team. According to this Tincani, this finding suggests that adverse pregnancy outcomes occur more frequently in SLE patients only in the presence of active disease.
However, she cautioned that the available data are not unambiguous, stating that recent analyses suggest that there remains a higher frequency of preeclampsia, spontaneous abortion, preterm birth and small for gestational age in infants born from patients with SLE.
"It is important to understand the possible long-term outcomes of the children," Tincani said. "You can ask me, 'Why? We are adult rheumatologists.' The reason is because you have to hear what the patient is asking you, and the patient will ask you, 'Will my baby be healthy?' This is the most burning question the patient has. Children of SLE patients may carry some minor neurodevelopmental conditions, which we are not to ignore, because most of them can be well overcome if we know them." – by Jason Laday
Reference:
Tincani A. Systemic lupus: Issues about pregnancy. Presented at: EULAR Annual Congress; June 13-16, 2018; Amsterdam.
Disclosure: Tincani reports no relevant financial disclosures.