One-third of arthroplasty recipients fail to exercise weekly
We were unable to process your request. Please try again later. If you continue to have this issue please contact customerservice@slackinc.com.

Justine M. Naylor
Although rates of physical activity generally increase after arthroplasty when recovery is stable, approximately one-third of patients who undergo the procedure fail to participate in physical exercise at least once per week, according to findings published in Arthritis Care and Research.
"It is very common for people who have knee or hip arthroplasty to have other health issues such as obesity, high blood pressure, diabetes and high cholesterol," Justine M. Naylor, PhD, BAppSc(Phty), of the Whitlam Orthopedic Research Center, at the Ingham Institute of Applied Medical Science, told Healio Rheumatology. "All these conditions are improved by engaging in regular physical activity. Often people say that they are unable to do physical activity prior to their surgery due to pain, which has contributed to weight gain. It makes sense then that, if the surgery improves their pain and function, people would become more active and perhaps even healthier."
To determine rates at which patients engaged in physical activity, both before and 3 years after undergoing total knee or hip arthroplasty, as well as the factors associated with post-surgery exercise and the types of activities performed, Naylor and colleagues interviewed participants from a previous observational cohort study. The trial had recruited patients with osteoarthritis who received total knee arthroplasty or total hip arthroplasty between August 2013 and December 2014.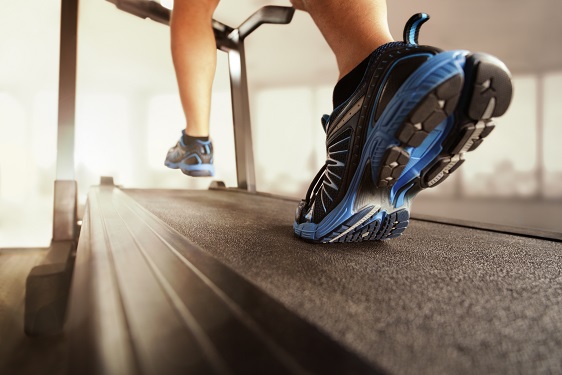 Source: Shutterstock
A total of 1,773 participants agreed during the previous study to be contacted after 1 year. For their own study, Naylor and colleagues sent letters to these individuals asking for an interview coinciding with the 3-year anniversary of the previous trial. The 1,289 participants who were successfully interviewed were then questioned on current and presurgery physical activity rates, as well as health-related quality of life and major complications. Regular physical activity was defined as one or more periods of exercise per week, excluding incidental activities. The patients' records regarding comorbidities and weight were also updated.
According to the researchers, physical activity engagement increased from 45.2% to 63.5% following surgery (P < .001). Physical activity 3 years after surgery was associated with presurgery exercise (P < .0001), improved 3-year quality of life (P < .001), younger age (P = .002), improved 3-year joint scores (P = .01), receiving more than one arthroplasty procedure (P = .02) and higher education (P = .04). In addition, low-impact and nonambulatory activities significantly increased after surgery, with no change in high-impact activities, the researchers wrote.
"The rates of participation in regular physical activity increased after surgery, regardless of which surgery patients had, but a significant proportion remained inactive," Naylor said. "The types of activity patients are doing post-surgery are largely of a low-impact nature — walking, cycling, swimming and going to the gym. We don't know if patients do this because they can, or because it reflects what they have been told to do by their surgeon or physiotherapist. To researchers, the relevance of this is that many of these activities are not picked up by pedometers and accelerometers, so we need to be aware of that when measuring 'volume' of activity." – by Jason Laday
Disclosure: Naylor reports no relevant financial disclosures. Please see the study for all other authors' relevant financial disclosures.