Nearly 40% of patients fail to initiate prescribed RA treatment
We were unable to process your request. Please try again later. If you continue to have this issue please contact customerservice@slackinc.com.
Primary nonadherence — in which patients fail to start new prescriptions — for methotrexate and biologics/tofacitinib is common in those with rheumatoid arthritis, according to findings published in Arthritis Research and Therapy.
"Even though rheumatologists have many choices of medications to use for RA patients, patient adherence to RA medications is suboptimal, which has been one of the causes of suboptimal control of RA disease," Hong J. Kan, PhD, MPhil, MPP, of the Johns Hopkins Bloomberg School of Public Health, and colleagues wrote. "Primary nonadherence occurs when patients do not fill a new (first) prescription written by their physicians; secondary nonadherence occurs when patients fill a new prescription one or more times but subsequently discontinue the treatment."
According to Kan and colleagues, primary nonadherence in RA has been understudied. To analyze the extent of nonadherence to methotrexate and biologics or tofacitinib (Xeljanz, Pfizer) and to determine predictors of nonadherence, the researchers conducted a retrospective cohort study of patients in Optum's de-identified Integrated Claims-Clinical dataset.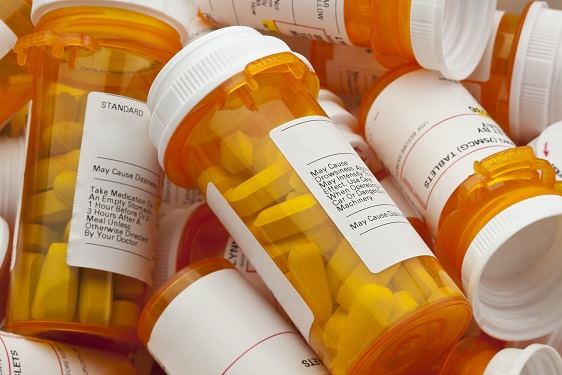 Source: Shutterstock
The dataset includes linked claims and electronic records for approximately 120,000 patients with RA who were newly prescribed one of the above drugs from 2007 to 2015. Of those, the researchers chose 763 for their methotrexate cohort and 434 for the biologics-or-tofacitinib cohort. Kan and colleagues then used claims data to determine the patients' filling or administration status. In addition, they developed a logistic regression model to predict primary nonadherence, with predictors based on clinical judgement and LASSO logistic regression.
According to study findings, 36.8% of patients with newly prescribed methotrexate failed to initiate methotrexate within 2 months, while 40.6% of patients who were prescribed biologics or tofacitinib neglected to initiate within 3 months. Baseline characteristics associated with methotrexate nonadherence included age, race, region, BMI, count of active drug ingredients and some previously treated conditions, the researchers wrote. In the biologics-or-tofacitinib group, the predictors at baseline included age and insurance, as well as some previously treated conditions.
"With a small number of simple predictors including age, sex, race, BMI, insurance, region, prior drug count and certain previously diagnosed and treated conditions, it is feasible to predict patients with high risk of primary nonadherence to biologics/tofacitinib and to methotrexate," Kan and colleagues wrote. "Models developed in this study are potentially useful for providers to identify patients at high risk of primary nonadherence when prescribing a new RA medication in clinical care and allow the implementation of targeted interventions to improve drug initiation." – by Jason Laday
Disclosure: Kan reports no relevant financial disclosures. Please see the full study for additional researchers' relevant financial disclosures.