Source/Disclosures
Published by:
EULAR releases pain management recommendations for OA, inflammatory arthritis
Source/Disclosures
Published by:
We were unable to process your request. Please try again later. If you continue to have this issue please contact customerservice@slackinc.com.

Rinie Geenen
Physicians need to have full knowledge of their patients' needs, preferences and priorities, as well as their pain characteristics and history, to enact personalized management plans, which should include patient education and considerations for multidisciplinary intervention, according to recommendations published by a EULAR task force.
"Pain is the predominant symptom in the majority of people with inflammatory arthritis (IA) and osteoarthritis (OA)," Rinie Geenen, PhD, of Utrecht University, told Healio Rheumatology. "Many patients seek help to reduce the pain. The new EULAR recommendations for pain management are based on scientific evidence and expert opinion, and can be used by health professionals in the field of rheumatology to offer knowledgeable pain management support for people with IA — including rheumatoid arthritis (RA), spondyloarthritis (SpA) and psoriatic arthritis (PsA) — or OA."
To develop evidence-based recommendations for rheumatologists' and other physicians' approach to pain management, EULAR created an 18-member task force hailing from 12 countries, including the United States. Members consisted of patient representatives, nurses, physiotherapists, psychologists, rheumatologists, a general practitioner, an occupational therapist, a clinical epidemiologist and a research fellow.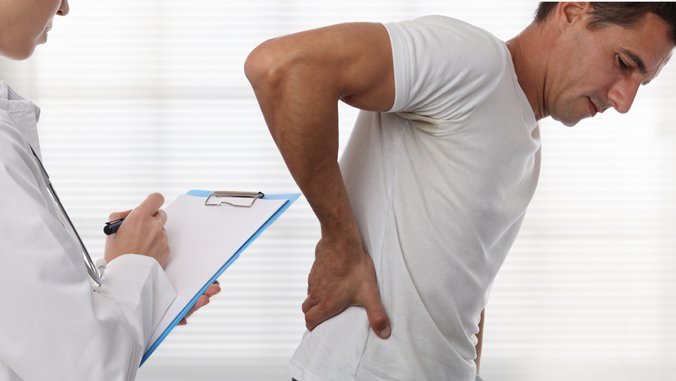 Source: Shutterstock
The task force first conducted a systematic literature review of 186 studies, culled from a total of 2,914 identified through a search of articles on RA, SpA, PsA and OA with pain as an outcome measure. The members then developed their recommendations during their second meeting, in which they discussed the results of the literature review. The recommendations' final wording was completed after this meeting through email, with members indicating their level of agreement for each.
The task force developed four overarching principles for rheumatologists and other physicians, based on expert opinion, including:
The assessment and treatment process should be led by a patient-centered agenda;
Any type of pain involved multiple and mutually interacting biological, psychological and social factors that include but are not limited to pain severity, inflammation and joint damage, central neurophysiological processes, physical ability, resilience and emotional vulnerabilities, social factors, sleep quality, obesity and other health risks such as smoking and alcoholism;
The health professional should have basic knowledge of the pathology, treatment and sequelae associated with IA and OA; and
The health professional should be able to discern between localized and generalized pain, and should be aware that these types of pain may coexist.
There are 10 recommendations included in the task force's report. The first recommendation covers assessment of the patient, and states that physicians should be aware of all of the following aspects of the patient:
Needs, preferences and priorities regarding pain management and goals in daily life;
Pain severity, type, spread, quality and other characteristics;
Current inflammation and joint damage as sources of pain, and whether they have been adequately treated; and
Pain-related factors such as disability, beliefs and emotions regarding pain-related disability, social influences related to pain, sleep problems and obesity.
In their second recommendation, the EULAR task force states that patients should receive a personalized management plan that aims to reduce pain-related distress and improve pain-related function in daily life. This plan should be the product of shared decision-making between the physician and the patient, the task force wrote.
PAGE BREAK
The task force also recommended a stepped approach to treatment, starting with education and self-management, then one or more treatment options suggested by a specialist if indicated. In the third treatment step, the patient should, if indicated, receive multidisciplinary treatment.
"Underpinned by available systematic reviews and meta-analyses, these recommendations enable health professionals to provide knowledgeable pain management support for people with IA and OA," Geenen said. "The handout [included with the recommendations] offers a guide to pain management in IA and OA." – by Jason Laday
Disclosure: Geenen reports no relevant financial disclosures. Please see the study for all other authors' relevant financial disclosures.