Romosozumab at forefront of 'paradigm shift' in osteoporosis therapy
We were unable to process your request. Please try again later. If you continue to have this issue please contact customerservice@slackinc.com.

Felicia Cosman
DESTIN, Fla. —Patients with osteoporosis treated with romosozumab demonstrated substantial gains in bone mineral density and T-score increases within 1 year, with continued progress following transition to denosumab, according to findings presented at the 2018 Congress of Clinical Rheumatology.
"This is a drug that is not yet approved — I am hopeful that we will get this drug, because I think it will have a good place in our armamentarium," Felicia Cosman, MD, professor of medicine at Columbia University, osteoporosis specialist and endocrinologist at Helen Hayes Hospital and editor in chief for North America at Osteoporosis International, told attendees. "This agent is a monoclonal antibody to sclerostin, which is a protein that is secreted by the osteocyte cell, the most numerous cell in bone. That cell is responsible for limiting the amount of bone formation, and prevents you from forming bone everywhere. When you inhibit it by using an antibody, you can stimulate bone formation and at the same time inhibit bone resorption."
Cosman led the phase-3 FRAME study, published in 2016 in the New England Journal of Medicine, which analyzed the effects of 1 year of romosozumab (Amgen) treatment on the risk for fracture among women with postmenopausal osteoporosis. The study also assessed subsequent denosumab (Prolia, Amgen) therapy as a follow-up treatment.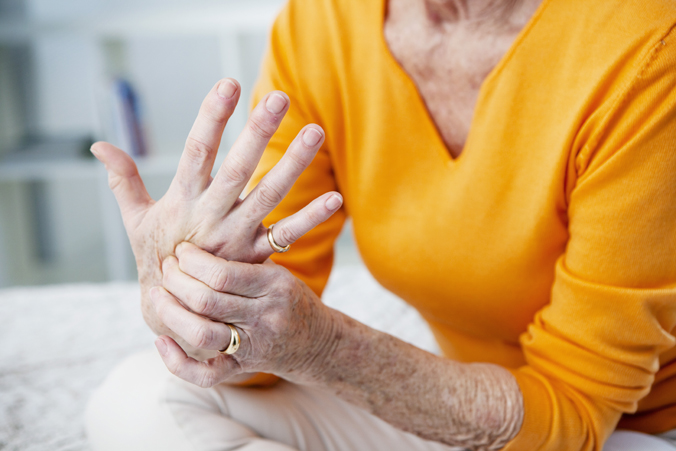 Source: Shutterstock
According to Cosman, the majority of participants treated for 1 year with romosozumab experienced bone mineral density gains that were greater than the least significant change at both the spine and hip. In addition, a 2-year sequence of romosozumab followed by denosumab resulted in T-score gains at both the spine and hip that approximated the effect of 7 years of denosumab monotherapy. The researchers and found that romosozumab's bone-strengthening effect during a treatment period of 1 year resulted in reductions in the risk for rapid fracture, Cosman said. She added that this benefit produced fewer fractures throughout year 2, when the study participants received denosumab.
"We know that with each trial for anabolic agents, within a pretty short period of time — between 12 and 19 months — we see reduced risk for fractures throughout the skeleton, and when we transition to antiresorptive therapies we see the strength that we build with anabolic therapy is sustained and maintained," Cosman said. "It is starting to push us to a new paradigm shift where we want to use more anabolic therapy early on in the course of the disease, once you identify that somebody appears to be at a high risk for fracture. Here in the bone field, you want to try to fix the problem the same way you would in more symptomatic diseases, with disease modifying drugs, rather than just putting a Band-Aid on it, and then sustain that fix." – by Jason Laday
Reference:
Cosman F. Individualizing osteoporosis therapy — who are the highest risk patients and what can we expect from new anabolic treatments. Presented at: Congress of Clinical Rheumatology; May 17-20, 2018; Destin, Florida.
Disclosure: Cosman reports speaking and advising fees, as well as research grants and medication from Amgen; advising and speaking fees, as well as research medication from Eli Lilly; advising fees from Merck; consulting, advising and speaking fees from Radius; and consulting fees from Tarsa.