Actemra-treated patients with low RA disease activity may safely discontinue methotrexate
We were unable to process your request. Please try again later. If you continue to have this issue please contact customerservice@slackinc.com.
Patients with rheumatoid arthritis who achieved low disease activity following combination treatment with tocilizumab and methotrexate may safely discontinue methotrexate without significant worsening of disease activity, according to recent findings.
"Previous studies that established the efficacy of [tocilizumab (Actemra, Genentech)] monotherapy in patients with RA with active disease were in patients initiating tocilizumab as monotherapy," Joel M. Kremer, MD, of the Albany Medical College and the Center for Rheumatology, and colleagues wrote.
"Although conventional synthetic DMARD discontinuation in patients receiving biologic therapy for RA is a well-recognized practice, and approximately one-third of patients receive biologics as monotherapy, controlled studies examining the effect of discontinuing a conventional synthetic DMARD during biologic therapy are lacking," the researchers noted.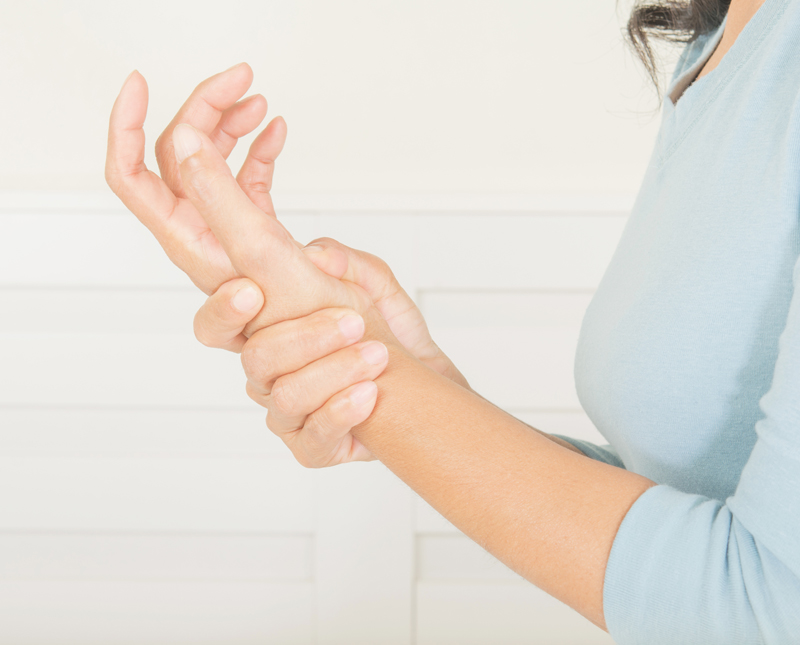 Source: Shutterstock
To determine whether tocilizumab monotherapy is noninferior to tocilizumab plus methotrexate in maintaining clinical response among patients with RA who have achieved low disease activity with the combination therapy, Kremer and colleagues recruited 718 individuals into the the COMP-ACT study, a randomized, multicenter, double-blind, parallel group trial. Patients with RA who had an inadequate response to methotrexate were treated with methotrexate plus 162 mg of tocilizumab.
At week 24, 294 participants who achieved a DAS28–erythrocyte sedimentation rate (ESR) of 3.2 or less were randomly assigned to receive tocilizumab monotherapy or to continue with the dual therapy until week 52. The primary outcome was the comparison of the mean change in DAS28ESR from week 24 to week 40 between the monotherapy and dual therapy groups. Secondary outcomes included DAS28ESR worsening by at least 1.2 and achievement of DAS28ESR of less than 2.6, and 3.2 or less, as well as safety and immunogenicity.
According to the researchers, the mean changes in DAS28ESR from week 24 to week 40 were 0.46 in the monotherapy group, and 0.14 in dual therapy group (95% CI, 0.045-0.592). In addition, adverse effects were similar between the treatment groups, with the most common serious events being infection, which occurred in 2.1% of patients in the monotherapy group, and in 2.2% among those who received both tocilizumab and methotrexate.
"The non-inferiority of tocilizumab monotherapy to tocilizumab plus methotrexate observed in this study suggests that patients with RA receiving tocilizumab who cannot tolerate or prefer not to use methotrexate can safely discontinue it without a significant worsening in disease activity," Kremer and colleagues wrote. – by Jason Laday
Disclosure: The study was funded by Genentech. Please see the full study for a list of all authors' relevant financial disclosures.