GPA, PR3-ANCA predictors of vasculitis relapse
We were unable to process your request. Please try again later. If you continue to have this issue please contact customerservice@slackinc.com.
Christian Pagnoux
DESTIN, Fla. — Practical, individualized care for patients with antineutrophil cytoplasmic antibody-associated vasculitis should use the presence of granulomatosis with polyangiitis, rather than microscopic polyangiitis, as well as other basic disease characteristics as a predictor for relapse, according to findings presented at the 2018 Congress of Clinical Rheumatology.
"Further individualizing the treatment of our patients with granulomatosis with polyangiitis (GPA) may rely on some genetics markers, as we have been told for the past 10 years, however, I am still waiting to see something regarding genetics that I can apply in my practice," Christian Pagnoux, MD, MSc, MPH, of Mount Sinai Hospital and the University of Toronto, told attendees. "At this time, the clinical and practical parameters on which I rely for my decisions are much more basic – is it GPA or microscopic polyangiitis (MPA)? Is the patient proteinase-3 (PR3) or myeloperoxidase (MPO)?"
According to Pagnoux, patients with PR3-antineutrophil cytoplasmic antibody (ANCA)-associated vasculitis, and those with GPA, are more likely to relapse than those with MPO-ANCA vasculitis and MPA. He added that persistent or increasing PR3-ANCA titer is also a predictor of relapse.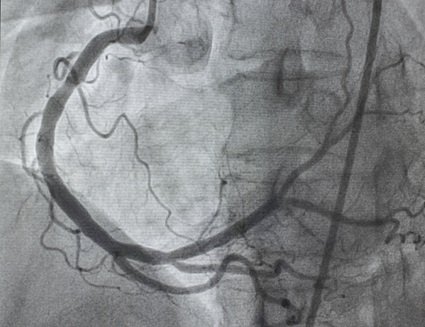 Source: Shutterstock
Pagnoux noted that patients who are persistently ANCA-positive have a 60% risk for relapse in the next 5 years. Meanwhile, patients who are ANCA-negative, and remain so, have a much lower risk – about 40% – during the same time period.
"That is with the conventional treatment," he said. "If you use rituximab, it could be much lower."
Although rituximab (Rituxan, Genentech, Biogen) has not been approved in any country for the use of remission maintenance for systemic ANCA-vasculitis, Pagnoux said the drug has shown some promise in that regard.
A 2014 study by Pagnoux and colleagues, published in the New England Journal of Medicine, found that more patients with ANCA-associated vasculitis had sustained remission at month 28 with rituximab than with azathioprine. Specifically, major relapse had occurred in 29% of patients in the azathioprine group, compared to 5% of patients in the rituximab group.
"We know much more than we knew 10 years ago concerning ANCA vasculitis," Panoux said. "However, there is still much more to do, and much more to discover, and we all have to work harder to get there" – by Jason Laday
Reference:
Pagnoux C. ANCA-associated vasculitis: New concepts in treatment. Presented at: Congress of Clinical Rheumatology; May 17-20, 2018; Destin, Fla.
Disclosure: Pagnoux reports consulting and speaking fees from Hoffman-La Roche and BMS; advisory and study board memberships with Hoffman-La Roche, ChemoCentryx, GSK and Sanofi; and education subventions with Hoffman-La Roche.