Actemra for systemic JIA yields 75% remission rate after 1 year
We were unable to process your request. Please try again later. If you continue to have this issue please contact customerservice@slackinc.com.
Among patients with systemic juvenile idiopathic arthritis, tocilizumab led to a 35% response rate during the first 12 weeks of treatment, and yielded a combined remission and inactive-disease rate of 75% after 1 year, according to findings published in Pediatric Rheumatology.
"Tocilizumab is a humanized monoclonal antibody directed against the [interleukin-6 (IL-6)] receptor," Elke Lainka, MD, of the University Children's Hospital Essen, Germany, and colleagues wrote. "It is the first biological drug approved for the treatment of systemic [juvenile idiopathic arthritis (JIA)] in the European Union for use alone or in combination with methotrexate, in children older than 2 years. [However] Its effectiveness treating children younger than 2 years is under investigation."
To analyze response rates, disease course and adverse effects in patients with systemic JIA treated with tocilizumab (Actemra, Genentech) in a clinical setting, the researchers used data from the AID-registry, which is part of the AID-Net, an autoinflammatory disease research initiative funded by German Federal Ministry of Education and Research. From 2009 to 2014, a total of 200 patients with systemic JIA from 13 German AID-Net centers were recorded in the AID-registry. Of those, 46 patients, with a median age of 11 years, received treatment with tocilizumab and were included in the study.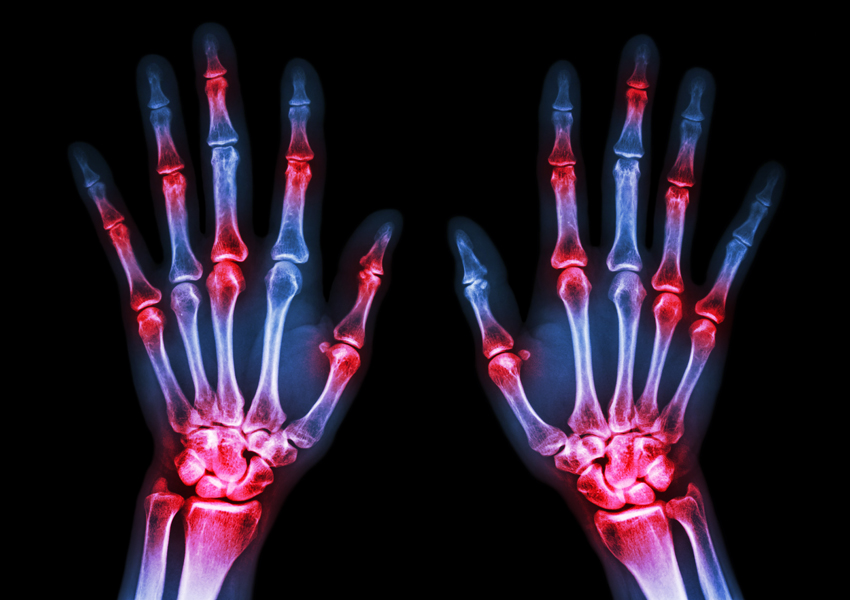 Source: Shutterstock
Lainka and colleagues collected demographic information, clinical data and blood samples for biomarkers and genetic analysis for each patient at enrollment and during follow-up visits. Patients in general completed one visit per quarter, or four visits per year. Patients treated with tocilizumab had follow-up visits at week 5 and week 12 after treatment start. Clinical response at week 12 was defined as no symptoms and normal inflammation parameters.
The researchers calculated remission using Wallace criteria, whereas inactive disease was defined as no active arthritis, fever, exanthema, serositis, splenomegaly, lymphadenopathy, active uveitis and disease activity in the physician's report.
According to Lainka and colleagues, 24 out of the 46 patients treated with tocilizumab had been documented receiving long-treatment for a median of 23 months. Among those 24 patients, five demonstrated inactive disease and 13 achieved remission. Adverse events were reported in 11 of the 46 patients treated with tocilizumab. The researchers calculated the clinical response rate for treatment with tocilizumab to be 35%. Co-medication was used in 40 out of the 46 cases.
"Reports on IL-6 blockade in systemic JIA are limited by relatively small patient numbers, diversity of study populations, highly heterogeneous treatment regimes, variable co-medications, and relatively short follow-up periods," Lainka and colleagues wrote. "Despite these shortcomings, [tocilizumab] appears to be effective in most patients. ... It should be noted, however, that patients often require additional treatment. Fine-tuning of dosage and co-medication will need to be addressed by future long-term studies on larger patient cohorts." – by Jason Laday
Disclosure: Lainka reports consulting fees, speaking fees, and/or honoraria from Novartis, as well as research support from Sobi. Please see the study for all other authors' relevant financial disclosures.