Pilot study to assess bone effects of Cosentyx in ankylosing spondylitis
We were unable to process your request. Please try again later. If you continue to have this issue please contact customerservice@slackinc.com.
Researchers from the Hospital for Special Surgery are currently enrolling patients for a 2-year pilot study to determine the effects of secukinumab on the skeleton among men and women with ankylosing spondylitis, according to a press release.
"It's very important to get a better understanding in a practical way of the effect of these drugs on bone metabolism," Susan M. Goodman, MD, a rheumatologist at the Hospital for Special Surgery, New York City, and the trial's lead researcher, said in the release. "This study should really help us understand how they work."
The forthcoming study — titled "The Effects of Secukinumab on Bone Health and Metabolism" — will examine the effects of secukinumab (Cosentyx, Novartis) on 20 adults with spondyloarthritis (SpA). Participants will undergo a variety of assessments, including X-ray imaging to measure bone density, and scoring of the spine to determine the presence of spurs or erosions and tracking. The researchers will also test for various markers for bone growth and resorption, as well as inflammation.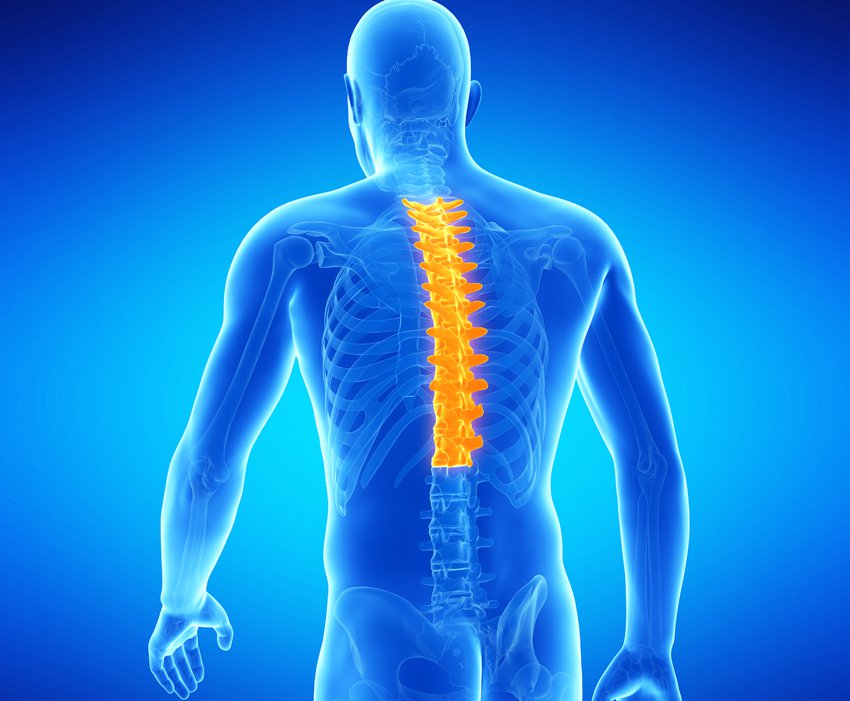 Source: Shutterstock
In the press release, Goodman noted that she anticipates the study will require 2 years to complete, followed by 1 to 2 years of data analysis. The researchers hope to release preliminary findings throughout the study period, the release said.
The FDA approved secukinumab in 2015 for adult patients with moderate-to-severe plaque psoriasis, and in 2016, expanded its indication to include adult patients with ankylosing spondylitis (AS) and psoriatic arthritis. The drug, an interleukin-17A blocker, may protect against bone loss by suppressing the function of osteoclasts, as well as by promoting the activity of osteoblasts, according to the press release.
Despite overactive bone growth, studies have indicated that the prevalence of osteoporosis among patients with SpA can be as high as 25%, or more than double the 10% prevalence reported in the general population, the press release said. According to Goodman, although patients with SpA produce more exterior cortical bone, their interior trabecular bone is abnormally weak. As a result, their spines gradually become prone to small fractures, damaging changes in posture, significant pain and discomfort, the press release said.
In addition, patients with AS typically do not response well to bisphosphonates, calcium, vitamin D and other medications to prevent fractures, according to the release.
"Those drugs don't seem to be as helpful as you'd think they would be in this population of patients," Goodman said in the release. – by Jason Laday
Disclosure: Goodman reports that the study will be funded by Novartis.