Otezla safe, effective as monotherapy for patients with PsA
We were unable to process your request. Please try again later. If you continue to have this issue please contact customerservice@slackinc.com.
Apremilast monotherapy improved the signs and symptoms of psoriatic arthritis and was well tolerated among patients with no prior treatment with disease-modifying antirheumatic drugs, according to findings published in Rheumatology.
"Treatment recommendations for [psoriatic arthritis (PsA)] emphasize addressing the spectrum of PsA clinical manifestations and associated comorbidities while minimizing complications associated with untreated disease or therapy," Alvin F. Wells, MD, PhD, of the Rheumatology and Immunology Center, in Franklin, Wisconsin, and colleagues wrote. "Although numerous NSAIDs, conventional synthetic DMARDs, such as [methotrexate], and biologic DMARDs are available, efficacy varies among agents and many are associated with safety issues and limitations that can impact a patient's comfort level when initiating or continuing therapy."
The findings are the result of the first 52 weeks of the fourth Psoriatic Arthritis Long-term Assessment of Clinical Efficacy (PALACE 4) study, which assessed the efficacy, safety and tolerability of apremilast (Otezla, Celgene) in patients with PsA who received no prior treatment with conventional synthetic or biologic DMARDs. The researchers randomly assigned 527 adult patients with high disease activity to receive 20 mg of apremilast twice daily, 30 mg of apremilast twice daily or placebo.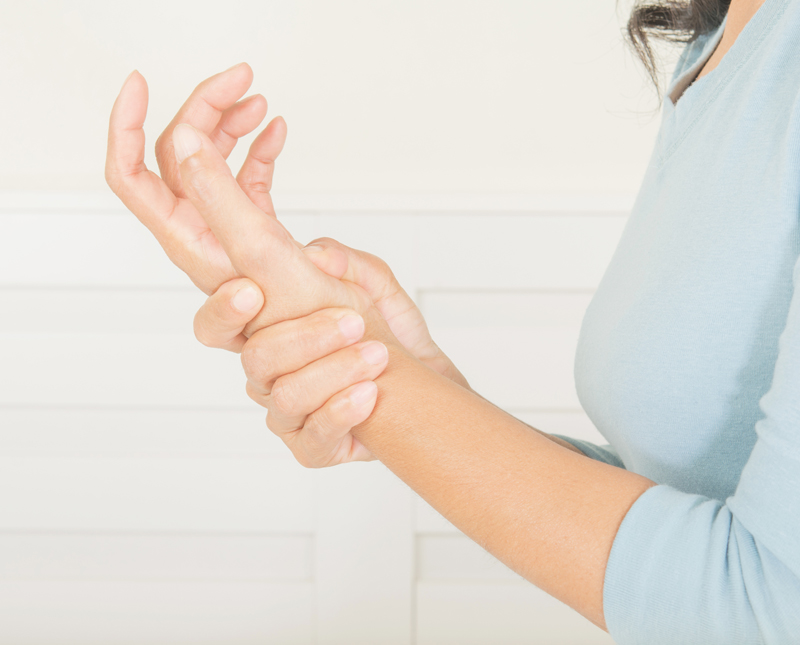 Source: Shutterstock
At week 16, patients who failed to achieve at least 20% improvement in swollen and tender joint counts were required to exit the study, with unresponsive patients in the placebo group rerandomized to one of the two apremilast cohorts. At week 24, all remaining patients receiving placebo were randomized to either dose of apremilast. The trial remained double-blinded to week 52, and was followed by an open-label extension of up to 4 years. The primary endpoint was the proportion of patients who achieved at least 20% improvement in the ACR20 response at week 16.
According to the researchers, 30.7% of participants in the 30-mg group (P = .001) and 28% of those in the 20-mg group (P = .0062) achieved ACR20 response at week 16, compared with 15.9% of those who received placebo. In addition, mean improvements in HAQ Disability Index scores were –0.17 among patients treated with 20 mg of apremilast (P = .0008) and –0.21 among those in the 30-mg group (P < .0001), compared with 0.03 in the placebo cohort. Patients in both apremilast groups demonstrated significant ACR50 responses at week 16 compared with those who received placebo, as well as improvements in swollen and tender joint counts, maintained through week 52.
Common adverse effects through week 52 were comparable between all three groups, and included mild or moderate diarrhea, nausea, headache and upper respiratory tract infection.
PAGE BREAK
"This report represents the first phase 3 data supporting the efficacy and safety of apremilast monotherapy in DMARD-naive patients with active PsA," Wells and colleagues wrote. "Apremilast led to clinically meaningful improvements in the signs and symptoms of PsA, physical function and psoriasis up to 52 weeks. Apremilast demonstrated an acceptable safety profile and was generally well tolerated up to 52 weeks. Given the favorable benefit-risk profile, apremilast may be a treatment option for DMARD-naive patients with active PsA." – by Jason Laday
Disclosure: Wells reports research grants from the Celgene Corporation. Please see the study for all other authors' relevant financial disclosures.