Source/Disclosures
Published by:
EULAR addresses arterial involvement in updated Behçet's syndrome recommendations
Source/Disclosures
Published by:
We were unable to process your request. Please try again later. If you continue to have this issue please contact customerservice@slackinc.com.
EULAR has released an update to its 2008 recommendations for the management of Behçet's syndrome, which adds new recommendations on the surgical management of arterial aneurysms.
"The first EULAR Recommendations for the management of Behçet's disease that were published in 2008 has gained a lot of interest and helped physicians from different disciplines in the management of patients with [Behçet's syndrome]," Gulen Hatemi, MD, of Cerrahpasa Medical School, Istanbul University, and colleagues wrote in the Annals of the Rheumatic Diseases. "At that time, a total of nine recommendations were formed after a literature review, a Delphi exercise and two expert consensus meetings by a task force that included rheumatologists, ophthalmologists, dermatologists, a neurologist and a patient."
However, the strength of five of the nine recommendations was 'D', "indicating that it was based only on expert opinion for the whole or at least a part of the recommendation."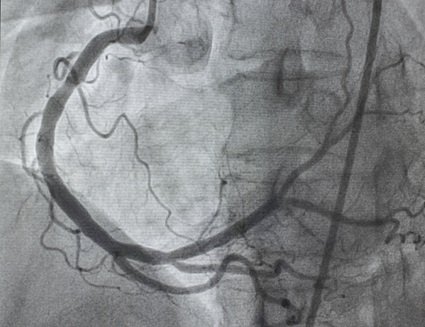 Source: Shutterstock
To update the recommendations with the benefit of new data and evidence, and to provide guidance on surgical and interventional treatment for vascular involvement, EULAR formed a task force that included experts in internal medicine, rheumatology, ophthalmology, dermatology, neurology, gastroenterology, oral health medicine and vascular surgery. They also included a methodologist, a health professional, two patients and two fellows in charge of the systematic literature search.
A systematic search of literature databases resulted in 3,927 articles, of which 395 were selected for full evaluation, along with 11 articles identified through a hand search. Ultimately, 192 articles on the management of skin/mucosa, joint, eye, vascular, nervous system and gastrointestinal system involvement of Behçet's syndrome were included in the final analysis. Results were presented to the full task force during a meeting, and changes and additions to the recommendations were developed and ratified through discussions and voting.
The process yielded five overarching principles on the management of Behçet's syndrome:
Behçet's syndrome frequently demonstrates a relapsing and remitting course, and the goal of treatment is to suppress inflammatory exacerbations and recurrences as soon as possible to avert irreparable organ damage;
A multidisciplinary approach is essential for optimal care;
Treatment should be individualized according to age, gender, type and severity of organ involvement, as well as the patients' preferences;
Ocular, vascular, neurological and gastrointestinal involvement may be associated with a poor prognosis; and
Disease manifestations may improve over time in many patients.
In addition, the task force developed a new recommendation on the management of arterial involvement, stating that high-dose glucocorticoids and cyclophosphamide should be used for pulmonary artery aneurysms in Behçet's syndrome. In addition, monoclonal anti-TNF antibodies should be considered in refractory cases. For patients who have or who are at high risk for major bleeding, embolization should be preferred to open surgery, the task force wrote.
PAGE BREAK
Hatemi and colleagues added that, "for both aortic and peripheral artery aneurysms, medical treatment with cyclophosphamide and corticosteroids is necessary before intervention to repair. Surgery or stenting should not be delayed if the patient is symptomatic."
The recommendations also provide updates for the management of mucocutaneous, joint, eye, vascular, neurological and gastrointestinal involvement. They also alter the condition's designation from a disease to a syndrome.
"Some experts felt a designation of 'syndrome' was more accurate for Behçet's, actually a constellation of symptoms," Hatemi and colleagues wrote. "The presence of geographic differences in disease expression, symptom clusters some of which are more frequent in familial cases and differences in drug response between different types of organ involvement especially with different cytokine inhibitors support this contention."
According to Hatemi and colleagues, the update is intended to assist physicians in caring for patients with Behçet's syndrome, as well as highlight issues with the available clinical research.
"Despite the continuous accrual of research data for [Behçet's syndrome] management, the main limitation of these recommendations is that they were still relying on mostly observational and uncontrolled evidence and expert opinion for the treatment of vascular, gastrointestinal and nervous system involvement; as a consequence, strong recommendations were derived at by broadening the suggested management options," they wrote. "There is also a lack of studies evaluating the efficacy of different treatment strategies for [Behçet's syndrome] such as a 'step-up' versus a 'step-down' approach."
To address this, Hatemi and colleagues also proposed an agenda for further research priorities.
"After completing the recommendations, we listed the research questions that need to be answered in the future for improving the management of patients with [Behçet's syndrome] and proposed a research agenda," they wrote. "In particular, further research is warranted for controversial issues such as the role of anticoagulation in patients with thrombosis and the comparative efficacy of interferon-alpha and TNF [inhibitiors] in patients with eye involvement." – by Jason Laday
Disclosure: Hatemi reports research grants from Celgene, honoraria from Pfizer and speaker's fees from AbbVie, MSD and UCB. Please see the study for all other authors' relevant financial disclosures.