'Replacing prednisone' remains top priority for emerging vasculitis therapies
We were unable to process your request. Please try again later. If you continue to have this issue please contact customerservice@slackinc.com.

Paul Monach
BOSTON — Avacopan, an oral C5aR inhibitor currently being studied as an investigational treatment for granulomatosis with polyangiitis and microscopic polyangiitis, may be the first drug developed specifically to treat vasculitis, according to Paul Monach, MD, PhD, chief of the rheumatology section for the VA Boston Healthcare System.
"Mine is one of many sites involved in a very encouraging phase 2 trial [published in the Journal of the American Society of Nephrology] on this drug, which is the first drug that I know of that is actually developed to treat vasculitis, rather than repurposing drugs that were developed for other autoimmune diseases, and it is pretty exciting," Monach, also an associate professor at the Boston University School of Medicine Vasculitis Center, said at the 2018 Interdisciplinary Autoimmune Summit. "The whole idea here is to replace prednisone, so it is a very different approach and potentially an important one."
According to Monach, there is a phase 3 trial in progress studying avacopan (ChemoCentryx Inc.) as a replacement for prednisone in patients with granulomatosis with polyangiitis, formerly known as Wegener's granulomatosis, and microscopic polyangiitis.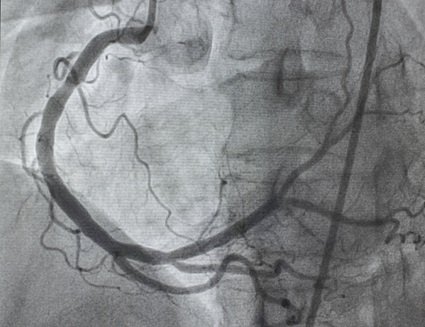 Source:
During his session, Monach also discussed several other investigational treatments in vasculitis, including abatacept (Orencia, Bristol-Myers Squibb) for granulomatosis with polyangiitis, and rituximab (Rituxan; Genentech, Biogen) and interleukin-5 (IL-5) blockers for eosinophilic granulomatosis with polyangiitis.
Regarding treatments for giant cell arteritis (GCA), Monach said that until recently, prednisone was the only effective treatment. He added that there has been much controversy regarding the efficacy of methotrexate; however, "no one thinks it works really well," he said.
For this reason, Monach said he and other rheumatologists are excited to hear about a recent large trial that studied the use of IL-6 blockers for the treatment of GCA, which led to the FDA's approval of tocilizumab (Actemra, Genentech).
Other possible emerging or possible future treatments for GCA include other IL-6 blocking agents and ustekinumab (Stelara, Janssen), he added.
However, Monach also cautioned against growly over optimistic regarding possible future treatments for vasculitis, and offered what he called a "humbling reminder."
"I think it is a cautionary tale that everyone thought anti-TNF antibodies were going to work in GCA," he said. "However, there have been some very convincing negative studies for anti-TNF in GCA. On the other hand, for Takayasu's arteritis, which is very similar under the microscope, we think anti-TNF antibodies work. The best available evidence suggests tocilizumab may be effective in Takayasu's, although abatacept is not. So, it is not clear whether GCA and Takayasu's will respond to the same treatments." – by Jason Laday
PAGE BREAK
Reference:
Monach P. Vasculitis: Prospects for more targeted therapies. Presented at: IAS 2018; April 27-29; Boston.
Disclosure: Monach reports being an investigator in trials of drugs developed by Bristol-Myers Squibb, GlaxoSmithKline, ChemoCentryx and Genentech.