April 30, 2018
2 min read
JAK inhibitors offer early onset benefit in RA, other IMIDs
We were unable to process your request. Please try again later. If you continue to have this issue please contact customerservice@slackinc.com.

Vibke Strand
BOSTON — Clinical studies indicate that all JAK inhibitors approved so far are effective across a range of immune-mediated inflammatory disorders, with early onset of benefit reported within 1 to 2 weeks, and maximal benefit at 3 months, according to findings presented here.
Speaking at the 2018 Interdisciplinary Autoimmune Summit, Vibke Strand, MD, MACR, FACP, adjunct clinical professor in the Division of Immunology/Rheumatology at Stanford University School of Medicine, noted that JAK inhibitors demonstrate strong benefits regarding patient-reported outcomes, regardless of population.
"There is a really early onset of benefit that we can see in terms of patient-reported pain," Strand said. "We can see it in terms of patient-reported outcomes. The global disease activities go down — they actually plummet. So does pain."
According to Strand, in studies of patients with rheumatoid arthritis, researchers reported seeing ACR20 responses within 2 weeks and ACR50 responses within 1 month. The predominant efficacy for JAK inhibitors has been at weeks 12 and 16, she added. JAK inhibitors approved for the treatment of RA include tofacitinib (Xeljanz, Pfizer), baricitinib (Incyte and Eli Lilly), upadacitinib (AbbVie) and filgotinib (Galapagos NV).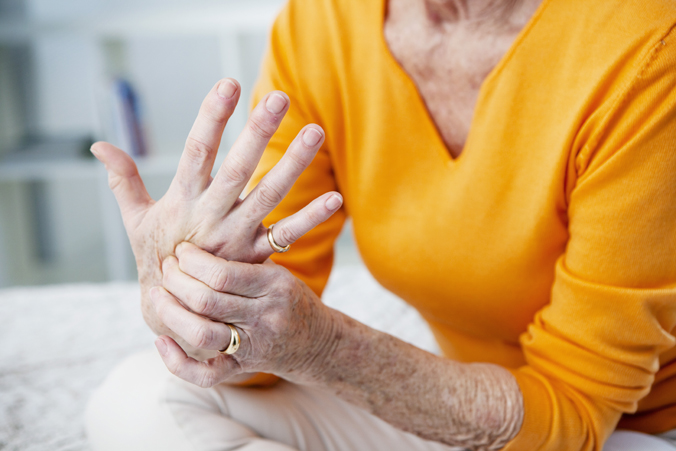 Source: Shutterstock
Tofacitinib is also comparable to adalimumab (Humira, AbbVie) in the treatment of psoriatic arthritis, and in a 10-mg dose, is noninferior to etanercept (Enbrel, Amgen) for psoriasis, Strand said. However, a combination therapy of adalimumab and methotrexate was noninferior to tofacitinib among patients with RA.
Extensive clinical programs in RA have also indicated that the safety profile of JAK inhibitors are similar across agents, and are similar to that of TNF inhibitors, with a few notable exceptions, according to Strand. Some safety concerns regarding JAK inhibitors include serious infection events and opportunistic infections, including tuberculosis in endemic regions, she added.
In addition, there is a newly emerging profile of thromboembolic events, including deep vein thrombosis (DVT), that is related to the JAK 2 protein.
"I think we have to call out this 'JAK 2 effect' that we see that apparently has an effect on platelets in high doses and on hemoglobin levels, and also an association with DVT and thromboembolic events," Strand said. "However, I think the association is not as clear as we would like it to be, because we don't understand the mechanism quite yet." – by Jason Laday
Reference:
Strand V. Exploring the role of JAK-inhibitors Across the Spectrum of IMIDs. Presented at: IAS 2018; April 27-29; Boston.
Disclosure: Strand reports consulting fees from Abbvie, Amgen, Anthera, AstraZeneca, Bayer, BMS, Boehringer Ingelheim, Celltrion, Corrona, Crescendo, EMDSerono, Genentech/Roche, GSK, Janssen, Lilly, Merck, Novartis, Pfizer, Regeneron, Samsung Bioepis, Sandoz Sanofi, UCB and XTL.