April 27, 2018
2 min read
CANTOS: 'Inflammation is the new cholesterol' to reduce CV risk
We were unable to process your request. Please try again later. If you continue to have this issue please contact customerservice@slackinc.com.

Leonard H. Calabrese
BOSTON — The recently published results of the CANTOS trial, which demonstrated that targeting inflammation significantly improved cardiovascular mortality outcomes, could drastically impact the treatment focus for patients with autoimmune and inflammatory diseases, according to a presentation here.
Speaking before the 2018 Interdisciplinary Autoimmune Summit, Leonard H. Calabrese, DO, vice chairman of rheumatic and immunologic disease at the Cleveland Clinic, noted that the study represented a new way to combat cardiovascular risk in autoimmune and inflammatory diseases, stating that "inflammation is the new cholesterol."
"There is a lot of heat going on about this study, moving forward, and I think that we will be looking at other candidate molecules and replumbing some of our studies to look for these effects," Calabrese said. "CANTOS is something we really need to keep in our head, as it is a 'proof of concept' study that shows you can decrease cardiovascular risk by reducing inflammation."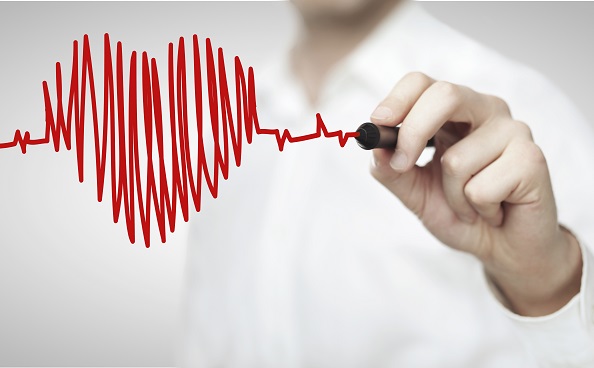 Source: Shutterstock
The study notably demonstrated that antibodies against interleukin-1 did not affect lipids, with no differences in LDL or HDL, Calabrese said. However, it reduces high-sensitivity C-reactive protein.
Another recent advancement in immunology is the emergence of new strategies to target interleukin-17 (IL-17), a complex family of cytokines that is critical in several rheumatic conditions, including psoriatic arthritis, uveitis in spondyloarthritis, rheumatoid arthritis and inflammatory bowel disease, Calabrese said.
Among the new strategies is treatment with bimekizumab, a humanized monoclonal antibody, and selective dual inhibitor of IL17A and IL-17F. Findings from the first in-human randomized study of the drug among patients with mild psoriasis were published in 2017.
"Both 2017 and 2018 have been exciting years for basic, translational and clinical immunology," Calabrese said. "You are all the sorcerer's apprentice. You are getting new drugs, used singularly or in combinatory fashion, you are giving them to patients who have never been exposed in clinical trials. The thing to remember is that the surprises of past biologics should prepare you for future surprises." – by Jason Laday
Reference:
Calabrese LH. Advances in Basic and Clinical Immunology 2018. Presented at: IAS 2018; April 27-29, 2018; Boston.
Ridker PM, et al. N Engl J Med. 2017; doi: 10.1056/NEJMoa1707914.
Disclosure: Calabrese reports he is a consultant for Genentech, Pfizer, Bristol-Myers Squibb, GlaxoSmithKline, Sanofi, Jansen and Abbvie; and is on the speakers bureau for Genentech, Abbvie and Bristol-Myers Squibb and Crescendo Bioscience.