April 18, 2018
2 min read
Filgotinib for RA improves patient-reported quality of life
We were unable to process your request. Please try again later. If you continue to have this issue please contact customerservice@slackinc.com.
Filgotinib monotherapy or in combination with methotrexate rapidly improved self-reported quality of life measures among patients with rheumatoid arthritis, and sustained those measures through 24 weeks, according to findings published in Arthritis Care and Research.
"Patient-reported outcomes provide insight into patient [quality of life] and the impact of disease on functional capacity — they are important assessors of the value of new therapeutics for RA, alongside evaluations of clinical effects and safety," Mark Genovese, MD, of the Stanford School of Medicine, and colleagues wrote.
The findings were drawn from two previous phase 2b studies, DARWIN 1 and DARWIN 2, which demonstrated that filgotinib (Galapagos NV) was safe and efficacious for moderate-to-severe RA in patients with an inadequate response to methotrexate. DARWIN 1 studied filgotinib as an add-on therapy to methotrexate, and DARWIN 2 analyzed the drug as monotherapy. Both studies, which were multicenter, randomized, double-blind and placebo-controlled, lasted 24 weeks.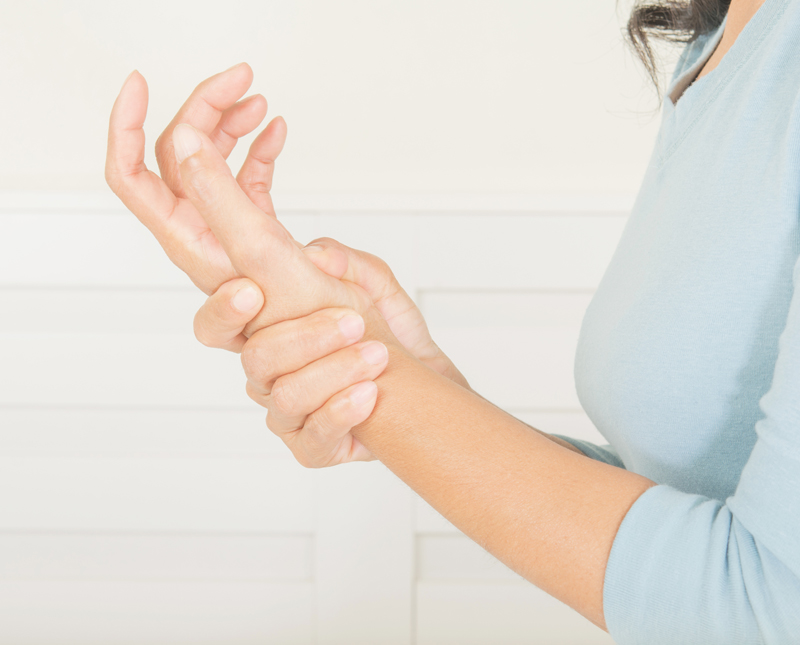 Source: Shutterstock
"Both clinical studies measured patient-reported outcomes as prespecified secondary endpoints to ascertain the effect of filgotinib on health-related [quality of life]," Genovese and researchers wrote.
A total of 594 adult patients with RA in the DARWIN 1 study, as well as 283 patients in DARWIN 2, were randomly assigned to receive placebo or daily filgotinib doses of either 50 mg, 100 mg or 200 mg. At week 12, patients in both studies who had been treated with 50-mg doses of filgotinib and were nonresponsive, as well as nonresponders treated with placebo in DARWIN 1 and all patients who received a placebo in DARWIN 2, were reassigned to receive 100-mg doses of filgotinib.
Patient-report outcomes were measures using the Health Assessment Questionnaire-Disability Index (HAQ-DI), including pain assessed by the visual analogue score, as well as Patient Global Assessment of Disease Activity, the Functional Assessment of Chronic Illness Therapy (FACIT)-Fatigue Scale and the 36-Item Short Form Health Survey (SF-36).
According to the researchers, patients treated with filgotinib by week 12 reported better outcomes in all measures, except for the SF-36 mental component, compared with those who received placebo. In some cases, improvements were reported as early as week 1. Overall, filgotinib improved HAQ-DI by 0.58 to 0.84 points, FACIT-Fatigue by 6.9 to 11.4 points, Patient Global by 25.2 to 35.6 mm and patient pain by 24.2 to 37.9 mm — all results that were maintained or improved upon through week 24. Patients who were reassigned at week 12 to 100-mg doses of filgotinib reported improvements in outcomes measures going forward through week 24.
PAGE BREAK
"In both studies, rapid and sustained improvements in [patient-report outcomes] during 24 weeks of treatment were observed when filgotinib was given in combination with [methotrexate] or as monotherapy, and as a once daily or twice daily dosing regimen, to patients with moderate-to-severe active RA," Genovese and colleagues wrote. "The clinical benefits of filgotinib previously reported gain added value when combined with patient insights such as these, which confirm the potential ability of filgotinib to improve patients' [health-related quality of life] as well as the signs and symptoms of disease." – by Jason Laday
Disclosure: Genovese reports grants from Pfizer, Gilead, Astellas, Vertex and Eli Lilly, as well as consulting fees from Pfizer, Gilead, Astellas, Vertex, Eli Lilly and Galapagos NV. Please see the study for all other authors' relevant financial disclosures.