April 16, 2018
3 min read
Long-term Humira sustains improvements in axial spondyloarthritis
We were unable to process your request. Please try again later. If you continue to have this issue please contact customerservice@slackinc.com.

Désirée van der Heijde
Among patients with nonradiographic axial spondyloarthritis, treatment with adalimumab provided sustained remission, with long-term clinical and functional improvements maintained through 3 years, according to findings published in Arthritis Care & Research.
The findings were the result of an open-label extension of the 12-week, phase 3 ABILITY-1 trial, the researchers wrote.
"Adalimumab was effective for the treatment of patients with [nonradiographic axial spondyloarthritis (axSpA)] in the ABILITY-1 trial," Désirée van der Heijde, MD, PhD, of Leiden University Medical Center, and colleagues wrote. "Greater improvements in disease activity, physical function and health-related quality of life, as well as reduction of sacroiliac joint and spine inflammation, based on MRI findings, were demonstrated after 12 weeks of adalimumab therapy compared with placebo. Positive week 12 results were further supported by sustained clinical response and remission data through year 2 of the study."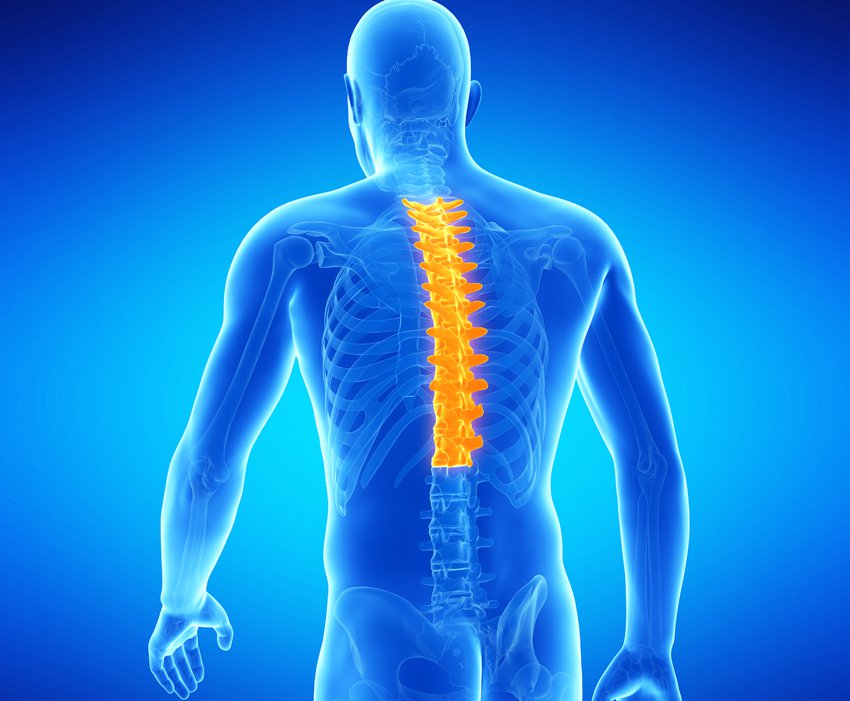 Source: Shutterstock
To determine the long-term efficacy and safety of adalimumab (Humira, AbbVie) among patients with nonradiographic axSpA over 3 years, as well as the association between clinical and MRI remission, the researchers conducted an open-label extension of the ABILITY-1 trial, a multicenter, randomized double-blind study conducted at 37 sites in Australia, Europe and North America. Overall, 185 patients were included in the total study population, with 142 assigned to a subpopulation with positive MRI and/or elevated C-reactive protein (MRI/CRP-positive).
Among the total patients, 91 were treated with 40-mg doses of adalimumab and 94 received placebo every other week for 12 weeks, followed by an extension with then open-label adalimumab for up to 144 weeks. The researchers collected clinical and safety data through 3 years, and MRI data for 2 years, and analyzed both the total population and patients in the MRI/CRP-positive subgroup at baseline.
The researchers defined clinical and MRI remission as an Ankylosing Spondylitis Disease Activity Score inactive disease (ASDAS ID) score of less than 1.3, and a Spondyloarthritis Research Consortium of Canada (SPARCC) MRI score of less than 2 for sacroiliac joints, spine or both.
According to van der Heijde and colleagues, 65% of the total population, and 68% of the MRI/CRP-positive subgroup, completed for 3-year extension. Clinical, MRI and functional improvements in both populations of patients were similar and equally sustained throughout the 3-year period. Among the patients in the MRI/CRP-positive group, 30%/33% achieved the desired ASDAS ID score. Among those who initially received adalimumab or a placebo, the rate was 46%/49%. The researchers observed no new safety concerns.
PAGE BREAK
Patients who had achieved the ASDAS ID goal at years 1 and 2 had significantly greater improvements in SPARCC scores for sacroiliac joints at baseline, compared with those who did not. Among patients with MRI scores of 2 or higher at baseline who achieved the ASDAS ID goal at year 2, 44% to 68% also experienced MRI remission. In addition, significantly more patients with sustained ASDAS ID remission through year 2 or 3 demonstrated normal physical function, compared to those who did not (P < .001).
"Treatment of patients with [nonradiographic] axSpA with adalimumab over 3 years demonstrated sustained clinical remission in a substantial proportion of patients, which was associated with the achievement or maintenance of normal physical function," van der Heijde and colleagues wrote. "Clinical remission and remission based on MRI were only partly concordant. Together with the safety data from the ABILITY-1 study, our findings support the favorable benefit-risk profile of long-term adalimumab therapy in patients with [nonradiographic] axSpA." – by Jason Laday
Disclosure: The researchers report funding from AbbVie. van der Heijde reports consulting fees from AbbVie, Amgen, Astellas, AstraZeneca, BMS, Boehringer Ingelheim, Celgene, Daiichi, Eli Lilly, Galapagos, Gilead, GlaxoSmithKline, Janssen, Merck, Novartis, Pfizer, Regeneron, Roche, Sanofi, Takeda, and UCB, as well as being director of Imaging Rheumatology B.V.