Source/Disclosures
Published by:
April 16, 2018
2 min read
Cimzia safe during pregnancy
Source/Disclosures
Published by:
We were unable to process your request. Please try again later. If you continue to have this issue please contact customerservice@slackinc.com.
Megan E. B. Clowse
Certolizumab pegol for chronic inflammatory disease does not pose a teratogenic risk for pregnant women, nor does it increase the risk for fetal death, according to findings published in Arthritis & Rheumatology.
"In this large study of pregnancies, it appears that taking certolizumab pegol during pregnancy did not increase the chances for pregnancy loss, preterm birth or birth defects," Megan E. B. Clowse, MD, of Duke University Medical Center, said in a press release. "Continuing anti-TNFs in pregnancy has been recommended for many years for women with Crohn's disease, and these data suggest that it is also safe for women with other inflammatory conditions, such as rheumatoid arthritis."
To analyze the pregnancy outcomes among women treated with certolizumab pegol (Cimzia, UCB Pharma), particularly in cases of early exposure, the researchers reviewed prospective and retrospective information from the UCB Pharma safety database through March 6, 2017. The study was limited to prospective pregnancies, defined as those reported to UCB Pharma while ongoing and for which no fetal abnormalities were known, to avoid the potential bias associated with retrospective reports.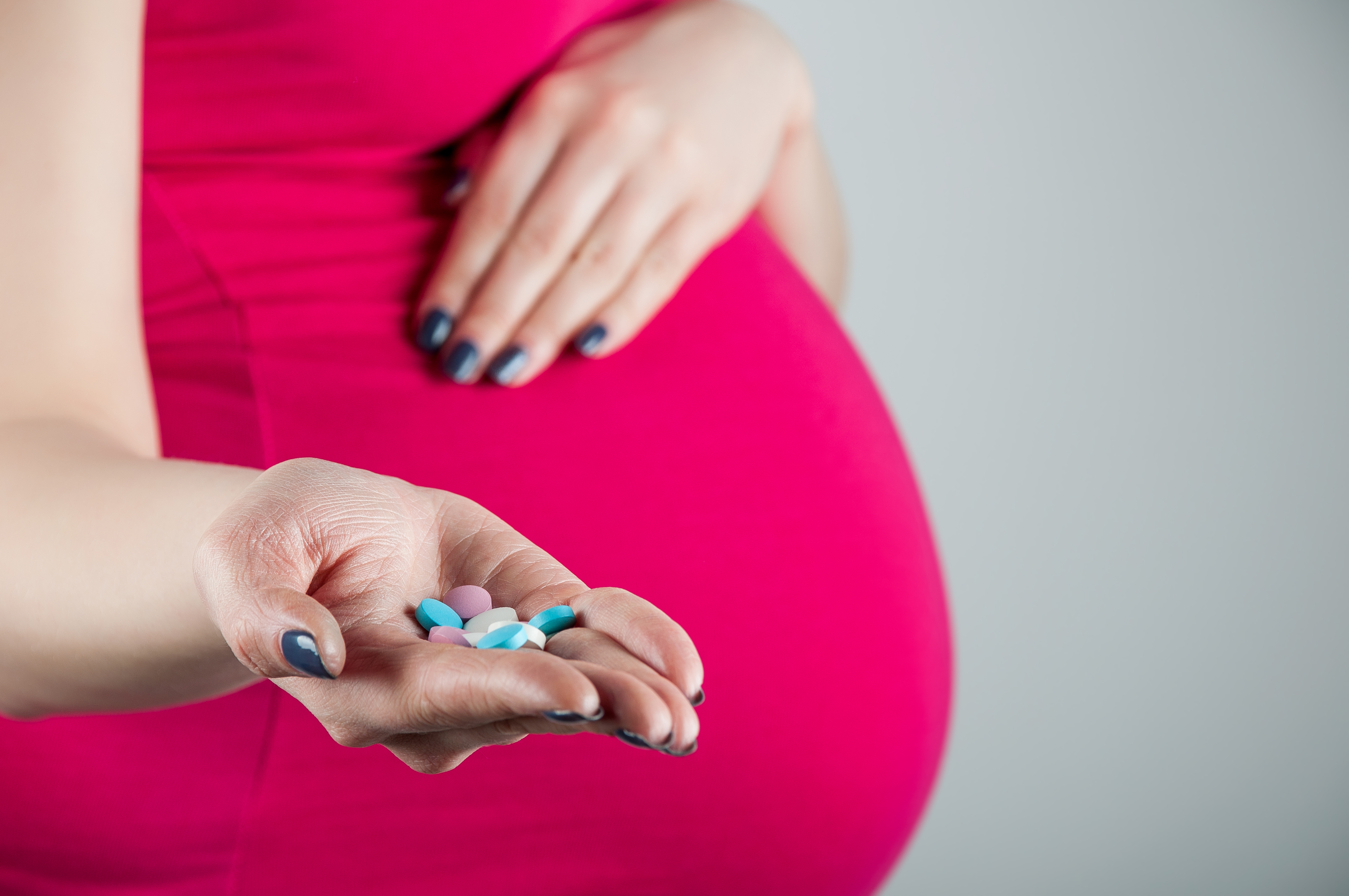 Source: Shutterstock
The researchers collected data on live births, miscarriages, elective abortions, stillbirths and major congenital malformations. The database included information on 1,137 pregnancies with maternal exposure to certolizumab pegol, 528 of which had 538 known outcomes. There were 10 twin pregnancies.
According to the researchers, 85.3% of pregnancies with known outcomes resulted in live births, while 8.78% were miscarriages, 5% ended with elective abortion and 0.9% were stillbirths. Of the 452 pregnancies that resulted in 459 live births, 81.2% included exposure to certolizumab pegol during the first trimester. Exposure to the drug in all three trimesters occurred in 44.5% of the live-birth pregnancies. Among the 459 infants, 1.7% had congenital malformations.
"The results of our analysis represent the most comprehensive published dataset for pregnancies exposed to a single anti-TNF to date, with a particular focus on assessment of the temporal association," Clowse and colleagues wrote. "The fact that 528 certolizumab pegol-exposed pregnancies resulted in 459 live births, with 367 women being exposed to certolizumab pegol during the first trimester, and that only eight cases of major congenital malformations were reported, confirms and expands the known certolizumab pegol safety profile." – by Jason Laday
Disclosure: Clowse reports research grants from Pfizer and Janssen, as well as consulting fees or other remuneration from UCB Pharma. Please see the study for all other authors' relevant financial disclosures.