April 11, 2018
2 min read
Less than 2% of infusions for pediatric rheumatic diseases result in adverse events
We were unable to process your request. Please try again later. If you continue to have this issue please contact customerservice@slackinc.com.

Matthew L. Stoll
Following the implementation of standardized protocols for intravenous therapy use at a pediatric rheumatology infusion center, only 1.9% of all infusions were associated with adverse events, according to findings published in Pediatric Rheumatology.
"With medications such as rituximab and infliximab, it is estimated that up to 10% of adults have an infusion reaction severe enough to warrant permanent discontinuation of therapy," Matthew L. Stoll, MD, PhD, MSCS, from Children's of Alabama and the University of Alabama at Birmingham (UAB) School of Medicine, and colleagues wrote. "[However] there is mixed data as to the risk of infusion reactions in the pediatric population."
To measure the short-term safety and efficacy of standardized IV protocols at the Pediatric Infusion Center at UAB, the researchers conducted a retrospective chart review of all patients who received IV infusions — including abatacept (Orencia, Bristol-Myers Squib), belimumab (Benlysta, GlaxoSmithKline), cyclophosphamide, immune globulin, infliximab (Remicade, Janssen), methylprednisolone, N-acetylcysteine, pamidronate disodium, rituximab (Rituxan, Genentech and Biogen) and tocilizumab (Actemra, Genentech) — from 2012 to 2015.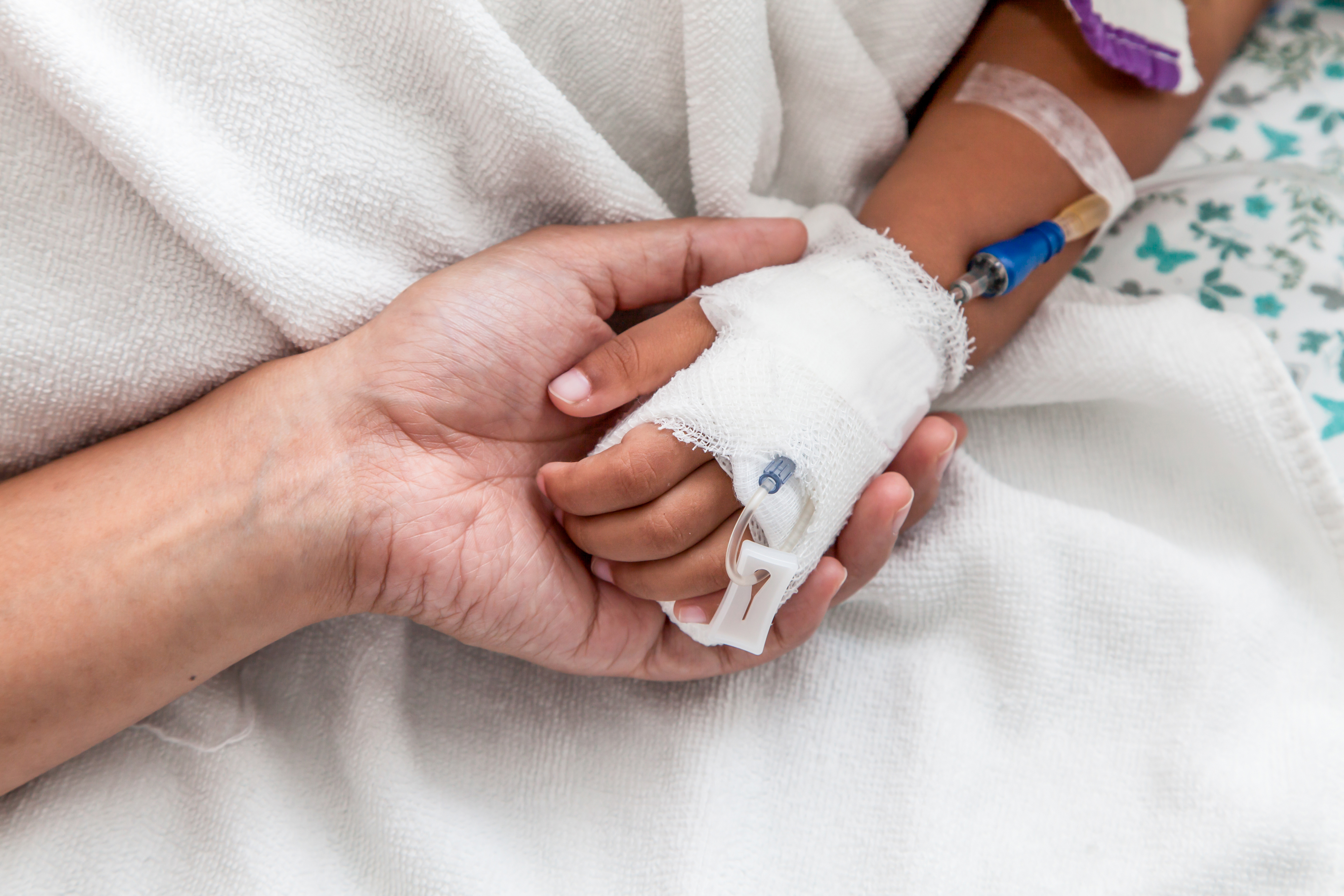 Source: Shutterstock
Stoll and colleagues recorded all adverse reactions related to infusions during the 2015 calendar year, along with treatment strategies and outcomes. They also calculated the rates of adverse events per infusion medication.
According to the researchers, 7,585 IV infusions were administered to 398 unique pediatric rheumatology patients from 2012 to 2015. In the year 2015 alone, there were 2,187 infusions given to 224 juvenile rheumatology patients, 34 of whom experienced 41 adverse reactions.
"Only 1.9% of the infusions were associated with any adverse events, none of which were life-threatening, and only 6 of which resulted in discontinuation of therapy," Stoll told Healio Rheumatology.
Among the IV therapies, rituximab demonstrated the highest rate of adverse reactions, with 10 patients experiencing adverse events in 106 infusions, or 9.4% of the total for that drug. Additionally, the researchers noted that, among patients receiving infusions, 82% also received one or more anti-metabolites, including azathioprine, cyclophosphamide, leflunomide, methotrexate and mycophenolate mofetil.
"Among patients taking infliximab, infusion reactions were less likely if anti-metabolites were also being used," Stoll said in an interview. "Our study underscored the short-term safety of infusion therapies used to treat pediatric rheumatic illnesses, provided detailed infusion protocols and other information that may be useful to pediatric rheumatologists setting up an infusion clinic and provided further supporting evidence indicating that use of anti-metabolites may reduce the risk of infusion reactions associated with infliximab." – by Jason Laday
Disclosure: Stoll reports no relevant financial disclosures. Please see the study for all other authors' relevant financial disclosures.