April 04, 2018
2 min read
Younger age, high disease activity linked to methotrexate failure
We were unable to process your request. Please try again later. If you continue to have this issue please contact customerservice@slackinc.com.
Patients with arthritis who are younger, have rheumatoid factor positivity and demonstrate higher disease activity at baseline are at an increased risk for experiencing methotrexate failure due to inefficacy, according to findings published in Arthritis Care & Research.
"Methotrexate is the conventional synthetic disease-modifying anti-rheumatic drug (DMARD) of first choice for patients with rheumatoid arthritis (RA)," James Bluett, PhD, MBBS, MRCP, of the Manchester Academic Health Science Center, at the University of Manchester, and colleagues wrote. "However, response to methotrexate is not universal; time on ineffective medication may lead to ongoing joint destruction conversely not every patient requires combination DMARD therapy as a first-line treatment."
The researchers added that "the majority of patients stop methotrexate due to inefficacy or adverse events; knowledge of predictors of earlier methotrexate failure may inform treatment pathways in the future."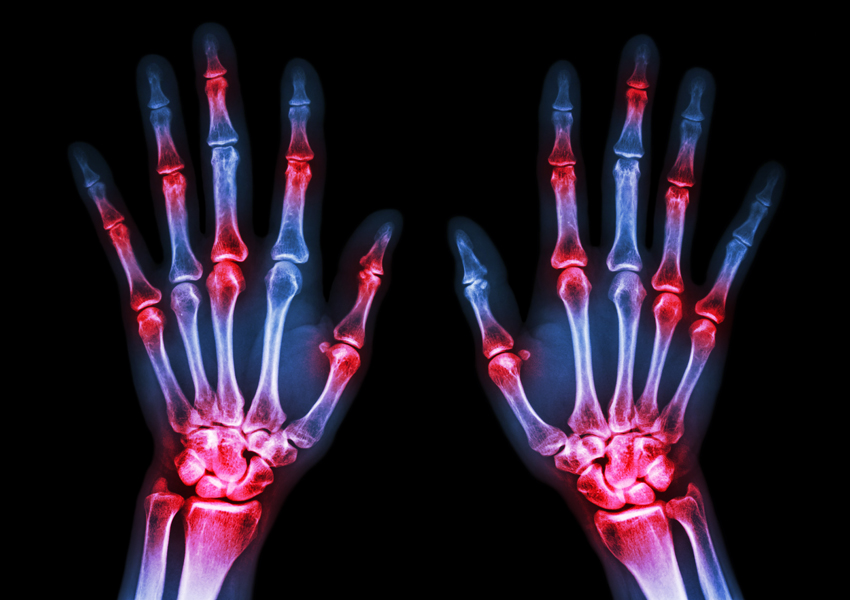 Source: Shutterstock
To analyze the rate and predictors of methotrexate failure — defined as cessation or the addition of another anti-rheumatic drug — Bluett and colleagues recruited 431 participants from the Norfolk Arthritis Register, a primary care-based inception cohort of patients in the United Kingdom with early inflammatory polyarthritis. Recruited between Jan. 1, 2000, and Dec. 31, 2008, the participants received methotrexate as their first DMARD within 3 months of their baseline visit.
The researchers recorded patient-reported reasons for methotrexate failure, using the categories "adverse event," "inefficacy" and "other"; an additional DMARD treatment received during the study period was categorized as failure because of inefficacy. The researchers then used Cox proportional hazards regression models to determine the predictors of methotrexate failure.
According to the researchers, the recorded probability of a patient remaining on methotrexate at 2 years was 82%. Rheumatoid factor (RF) positivity, young age at onset and higher disease activity at baseline correlated with earlier methotrexate failure due to inefficacy. Failure due adverse event was less likely among participants who were RF positive.
"Methotrexate cessation in early inflammatory polyarthritis patients is lower now than in cohorts recruited pre-2000," Bluett and colleagues wrote. "The data supports ongoing blood monitoring for patients on methotrexate. Patients at higher risk of methotrexate inefficacy are those who are younger, RF-positive and have higher disease activity at baseline. Such patients may require combination therapy as a first-line treatment." – by Jason Laday
Disclosure: The researchers report funding from the Medical Research Council, ICON, GlaxoSmithKline, AstraZeneca and the Medical Evaluation Unit.