Source/Disclosures
Published by:
April 04, 2018
2 min read
Diuretics ineffective in gout management
Source/Disclosures
Published by:
We were unable to process your request. Please try again later. If you continue to have this issue please contact customerservice@slackinc.com.
Diuretics, such as loop agents and thiazides, do not have a significant effect on managing gout, according to findings published in Arthritis Research and Therapy.
"There is a need to determine the impact of diuretics on gout management in clinical practice, especially after the incorporation of new [urate-lowering drugs (ULD)] and treat-to-target strategies," Laura Ranieri, MD, of the Hospital General Universitario de Alicante, and colleagues wrote. "This knowledge could inform management plans for patients with gout who are taking diuretics, helping to achieve suitable [serum urate] reductions that ensure the cure of the disease."
To determine the impact diuretics have on the response to ULD in patients with gout, the researchers conducted a retrospective analysis of an inception cohort from the Hospital General Universitario de Alicante Rheumatology Department. Patients included in the cohort were those who arrived at the unit for the first time with crystal-proven gout without having received any previous specialized care.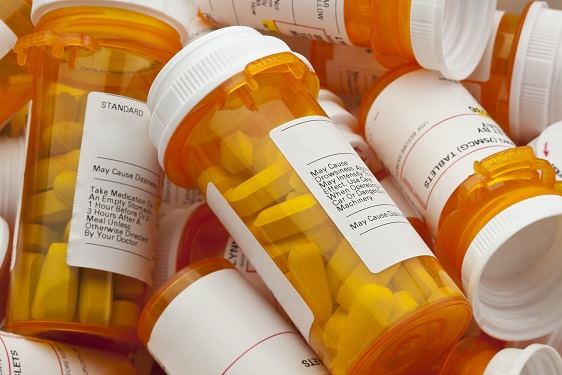 Source: Shutterstock
Among the 245 patients analyzed for the study, 208 received treatment with allopurinol, of which 66 were on diuretics; 35 received febuxostat (Uloric, Takeda), with 19 on diuretics; and 2 received benzbromarone. Ranieri and colleagues analyzed the patients' ULD maximal dose as the primary outcome variable, as well as serum urate reduction, according to the type of treatment they received and their use of diuretics. Serum urate reduction targets were 6 mg/dL, 5 mg/dL, and 4 mg/dL.
According to the researchers, significantly fewer patients who received both allopurinol and diuretics achieved serum urate levels of less than 5 mg/dL. They did not find other significant differences in serum urate targets associated with diuretics. Linear regression analysis indicated an inverse relationship between diuretics and maximum ULD dose (beta = 0.125; P = .073), but this was not maintained in multivariable analysis (beta = 0.47; P = .833). Further, the researchers found no association with febuxostat (beta = 0.116; P = 0.514).
"Both loop agents and thiazides are diuretics that are commonly prescribed in patients with gout and have often been associated with impaired response to allopurinol and refractoriness, prompting recommendations for their discontinuation when possible," Ranieri and colleagues wrote. "However, the results of the present study do not support prior observations related to the achievement of [serum urate] targets or the necessary ULD dosage, while they are in keeping with those recently reported by Kannangara et al. These findings require further confirmation through prospective, intervention studies." – by Jason Laday
Disclosure: Ranieri reports no relevant financial disclosures. See the full study for additional authors' disclosures.