April 03, 2018
2 min read
TNF inhibitors effective in AS, PsA over 3-year period
We were unable to process your request. Please try again later. If you continue to have this issue please contact customerservice@slackinc.com.

Praveena Chiowchanwisawakit
Anti–TNF therapy is effective in patients with ankylosing spondylitis and psoriatic arthritis at 4 months, and becomes progressively more effective during the next 3 years, with a drug retention rate of approximately 60%, according to findings published in the Journal of Clinical Rheumatology.
"This study is one of a few Asian registries of patients with [spondyloarthritis] who were treated with TNF inhibitors after inadequate response or intolerance to [conventional synthetic disease-modifying antirheumatic drugs]," Praveena Chiowchanwisawakit, MD, of Siriraj Hospital, at Mahidol University, Bangkok, told Healio Rheumatology. "This is the first report from Thailand."
To determine the long-term effectiveness and safety of first TNF inhibitor therapy in patients with spondyloarthritis, and to find predictors of drug discontinuation, the researchers collected data on 97 patients with ankylosing spondylitis (AS) and 41 with psoriatic arthritis (PsA) from the Rheumatic Disease Prior Authorization System in Thailand. All of the selected patients had been prescribed the first TNF inhibitor treatment between December 2009 and October 2014.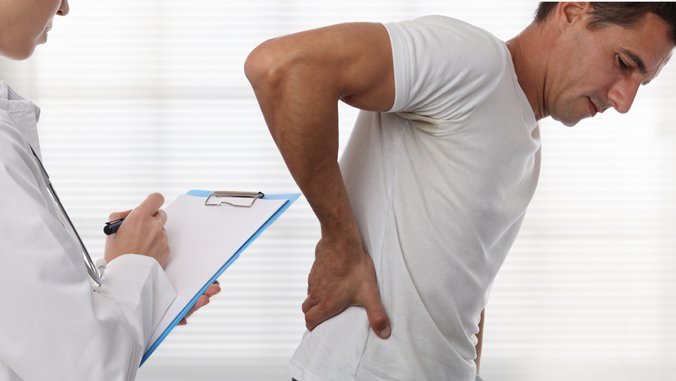 Source: Shutterstock
The researchers analyzed clinical data, including the Bath Ankylosing Spondylitis Disease Activity Index (BASDAI) at baseline and at 4-month and 3-year follow-up. Factors associated with drug discontinuation were determined using the Cox proportional hazards model.
According to the researchers, the effectiveness of anti-TNF inhibitor treatment, as defined as a 50% decrease in BASDAI from baseline, among patients with AS was 55% at 4 months and 75% at 3 years. For patients with PsA, treatment effectiveness was 59% at 4 months and 96% at 3 years. In addition, among patients with PsA with peripheral arthritis, 50% improved joint count was reported in 61.8% of patients after 4 months, and 100% after 3 years. Treatment continuation rates after 3 years were 63% among patients with AS and 56% for those with PsA.
Among patients with AS, predictors of a good response leading to drug discontinuation were baseline patient global assessment (PGA) 3 to 6 out of 10 (HR = 6.3; 95% CI, 1.3-31.4) the use of leflunomide (HR = 6.; 95% CI, 1.27-28.24) and infliximab (Remicade, Janssen) use (HR = 4.8; 95% CI, 1.0-22.5). The most common cause of discontinuation of the first TNF inhibitor was good response, with 38.5%; followed by toxicity, with 28.2%; nonadherence, with 20.5%; and lack of effectiveness, with 12.8%.
"The effectiveness of TNF inhibitor in patients with AS and PsA was high at 4 months of treatment and progressively increased over 3 years," Chiowchanwisawakit said. "The retention rate of TNF inhibitor was approximately 60%. The two major reasons for withdrawal of TNF inhibitor were good clinical responses and adverse events from these agents. Infections leading to discontinuation of TNF inhibitor accounted for greater than 50% of total adverse events reported in our patients. Therefore, physicians should be aware of infections during TNF inhibitor treatment."
PAGE BREAK
According to Chiowchanwisawakit, leflunomide used alongside TNF inhibitor treatment could improve the patient's response to the therapy.
"For the first TNF inhibitor discontinuation because of a good response in patients with AS, the associated factors were baseline PGA of 3 to 6/10 relative to PGA of greater than 6/10, leflunomide use and infliximab use," she said. "Therefore, continuing leflunomide use together with TNF inhibitor might help improve the response to TNF inhibitor that eventually leads to discontinuation of these agents in patients with a good response in our cohort." – by Jason Laday
Disclosure: The researchers report no relevant financial disclosures.