March 26, 2018
2 min read
Sirukumab tolerated in DMARD-refractory patients with RA
We were unable to process your request. Please try again later. If you continue to have this issue please contact customerservice@slackinc.com.
Sirukumab doses of 50 mg every 4 weeks, as well as 100 mg every 2 weeks, were generally tolerated, with measurable efficacy, among patients in Japan with rheumatoid arthritis who had previously failed to respond to methotrexate and sulfasalazine, according to findings published in Arthritis Research and Therapy.
"This trial was conducted mainly to evaluate the safety of sirukumab monotherapy in Japanese RA patients," Benjamin Hsu, MD, senior director of immunology development for Janssen Research and Development, told Healio Rheumatology.
To determine the safety and efficacy of sirukumab (Janssen Biotech Inc.) monotherapy among patients with RA in Japan who were refractory to both methotrexate and sulfasalazine, the researchers conducted a phase 3, randomized, double-blind study across 21 sites from October 2012 to March 2015. They screened 122 participants, and split them evenly between two groups, with one assigned to receive 50 mg of subcutaneous sirukumab every 4 weeks, and the other treated with 100 mg of the same drug every 2 weeks.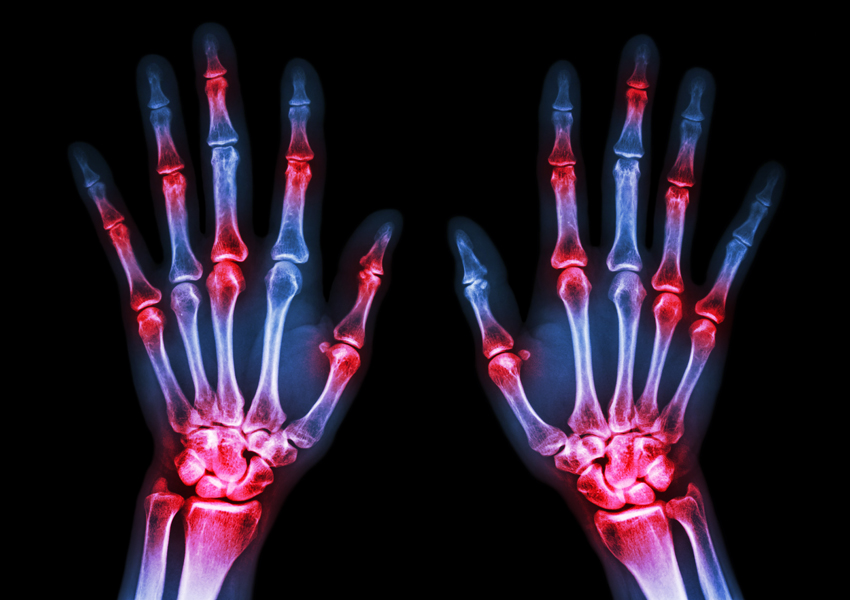 Source: Shutterstock
The total treatment time was 52 weeks, and disease-modifying anti-rheumatic drugs (DMARDs) were permitted after 24 weeks. The researchers used American College of Rheumatology (ACR) responses, Disease Activity Score C-reactive protein (DAS28-CRP) and Health Assessment Questionnaire-Disability Index (HAQ-DI) to determine safety and efficacy. Among the initial participants, 99 completed the study.
According to the researchers, 93.4% of the 122 initial participants reported adverse events, with 7.4% reporting serious adverse events. There were no deaths, major cardiovascular AEs, serious gastrointestinal perforations or tuberculosis cases reported. However, seven patients reported grade 3 hematologic abnormalities, including neutropenia and leukopenia. The researchers reported ACR20 responses within 2 weeks. By week 16, 77% of patients who received 50 mg every 4 weeks, and in 72.1% of those treated with 100 mg every 2 weeks, had achieved ACR20 response, which was maintained through week 52. In addition, ACR50/70, DAS28-CRP and HAQ-DI responses were maintained through week 52 in both groups, the researchers wrote.
"In this 52-week study, sirukumab monotherapy at both doses was generally tolerable and the safety profile was dosage independent in Japanese RA patients who were refractory to methotrexate or sulfasalazine," Hsu said. "Improvements in signs and symptoms of RA occurred as early as 2 weeks of treatment with sirukumab monotherapy and were maintained through week 52. This study showed that sirukumab administered as monotherapy was tolerable in DMARD-refractory Japanese RA patients." – by Jason Laday
Disclosure: The researchers report funding Janssen Pharmaceutical K.K. Japan and GlaxoSmithKline. Hsu reports being an employee and shareholder of Janssen Research and Development as well as Johnson and Johnson. See the full study for additional researchers' disclosures.