Source/Disclosures
Published by:
March 13, 2018
2 min read
Minority of inflammatory back pain cases progressed to spondyloarthritis
Source/Disclosures
Published by:
We were unable to process your request. Please try again later. If you continue to have this issue please contact customerservice@slackinc.com.

Runsheng Wang
Patients with new-onset inflammatory back pain have just a 30% chance of developing spondyloarthritis during the next 10 years, and a 43% probability of back pain resolution, according to findings published in Arthritis and Rheumatology.
"[Inflammatory back pain] is commonly considered a sine qua non of spondyloarthritis (SpA), and its presence is considered an indication to refer patients to appropriate specialists for further evaluation," Runsheng Wang, MD, MHS, of the Columbia University College of Physicians and Surgeons, in New York, and colleagues wrote. "Although several studies have reported the clinical evolution of patients with possible [ankylosing spondylitis] or undifferentiated SpA, no studies have specifically examined the long-term outcomes of patients with [inflammatory back pain] who do not necessarily have other SpA features."
To determine the 10-year outcomes of patients with inflammatory back pain, as well as the predictors of SpA development, the researchers conducted a retrospective longitudinal study using data from the Rochester Epidemiology Project, a longstanding medical record-linkage system of the complete population of Olmsted County, Minnesota. Focusing on the 5,304 individuals aged 16 to 35 with clinical visits for back pain from 1999 to 2003, the researchers identified 124 patients with inflammatory back pain.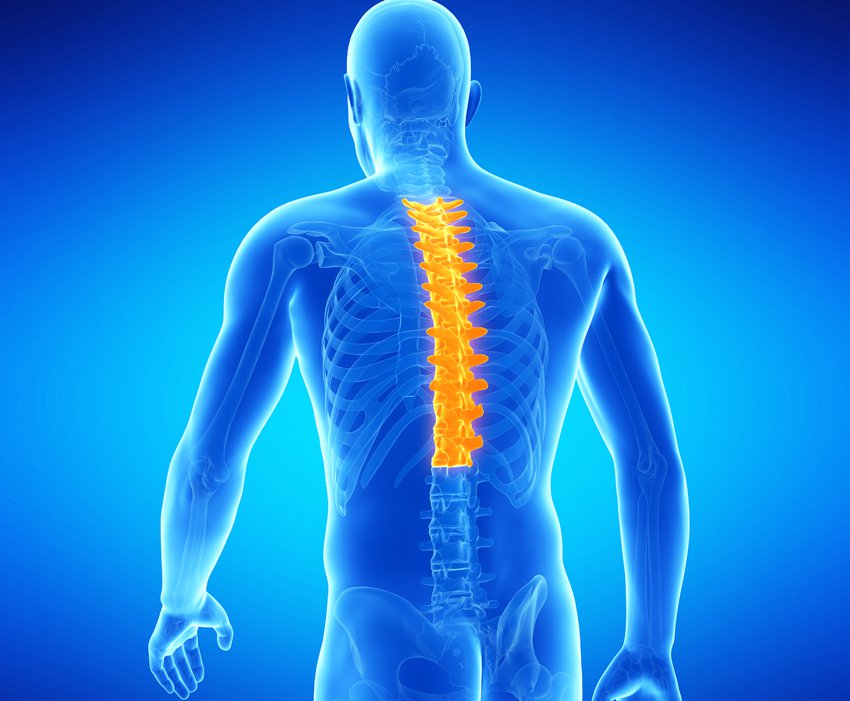 Source: Shutterstock
The researchers performed medical record reviews on these patients, collecting clinical, laboratory and imaging data related to SpA, and followed their outcomes to July 2016. They then used survival analysis to evaluate their progression to either SpA, resolution of back pain or another, non-SpA diagnosis. Recursive partitioning was used to determine SpA predictors.
According to the researchers, among the 124 patients with inflammatory back pain, 39 developed SpA, while 58 experienced resolution and 15 were diagnosed with other conditions, after a median follow-up of 13.2 years. Over a 10-year period, the probability of developing SpA was 30%, compared to a 43% probability of resolution. In addition, the most significant predictors of SpA development from inflammatory back pain were uveitis, male sex and family history of SpA.
"Our findings indicate that while [inflammatory back pain] can be a precursor of SpA, the presence of [inflammatory back pain] is not a predestination to SpA," Wang and colleagues wrote. "[Inflammatory back pain] is more accurately considered a symptom complex of a specific type of arthralgia that may or may not be associated with SpA and may be self-limited. Therefore, caution should be taken to not over-interpret the implications of [inflammatory back pain] for diagnosis and seek objective findings and other aspects of the medical history when counseling patients regarding their prognosis for progression to SpA." – by Jason Laday
Disclosure: The researchers report no relevant financial disclosures.