March 08, 2018
4 min read
Gottlieb denounces 'rigged' rebate system restricting biosimilar access
We were unable to process your request. Please try again later. If you continue to have this issue please contact customerservice@slackinc.com.

Scott Gottlieb
FDA Commissioner Scott Gottlieb, MD, on Wednesday took aim at the current rebate contracting system for being "rigged against" biosimilar makers, resulting in a payment scheme that decreases market competition and restricts biosimilar uptake and development.
Addressing an audience of insurance industry representatives at the America's Health Insurance Plans National Health Policy Conference, in Washington, D.C., Gottlieb noted that the current contracting system provides pharmacy benefit managers with a significant financial incentive to limit the uptake of biosimilars to guarantee further large rebate payments. Further, insurance plans are disincentivized against switching to biosimilars for fear of losing the rebates, he added. According to Gottlieb, this scenario benefits everyone except the patient.
"Everybody wins," he said. "The health plans get the big rebates. The [pharmacy benefit managers] get paid on these spreads. And branded sponsors hold onto market share. Everyone that is, but the patients, who in the long run, don't benefit from the full value of increased competition Congress intended."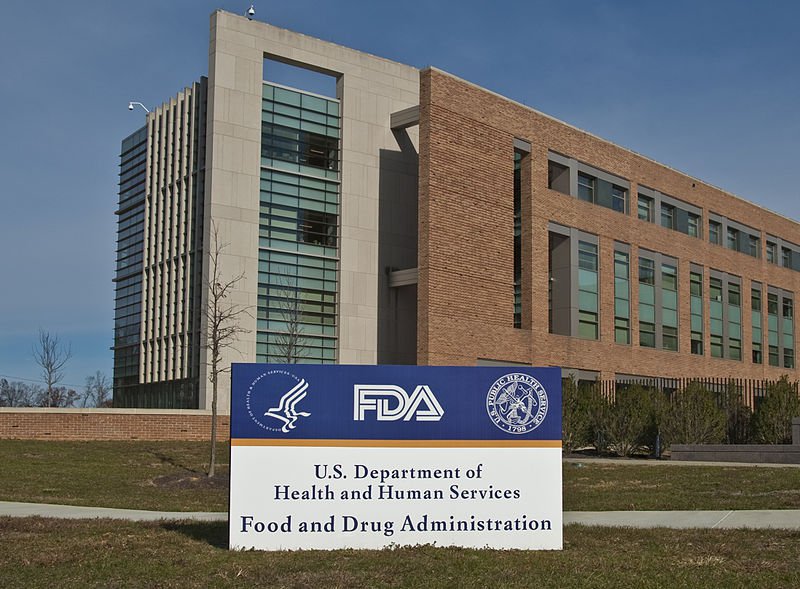 Source: U.S. FDA
This, in turn, discourages biosimilar developers from making further investments into future products, he said.
"Biologic sponsors don't have to do much more than hold these rebates hostage — or even simply lower the [Wholesale Acquisition Cost] price of the reference product to meet that of the biosimilar entrant — to make the economics of market entry highly unattractive," Gottlieb said. "And once biosimilar makers see that the system is rigged against them, what's the incentive for a biosimilar maker to pour money into future investments to develop these lower cost alternatives? The rigged payment scheme might quite literally scare competition out of the market altogether. I fear that's already happening."
According to Gottlieb, biosimilars have the potential to benefit millions of Americans through cost savings and expanded access to care. He noted a 2017 study from QuintilesIMS, conducted at the request of the European Commission, that concluded that competition spurred by biosimilars in the European Union significantly increases access to care.
However, the FDA commissioner said he is increasingly concerned about the economics of biosimilar development, which he called "currently unstable."
"Because while we see a growing number of sponsors pursuing biosimilar development programs, the economics of development are currently unstable, and the pipeline of biosimilar products that we hope for could be dramatically affected by the weakening of market incentives to bring these products to patients," he said. "While it can cost about $10 million to develop a generic version of a small molecule drug, the complexity of manufacturing and testing biosimilars currently requires much more significant outlays by biosimilar sponsors — typically $100 million to $250 million per program."
PAGE BREAK
Hindering biosimilar uptake
According to Gottlieb, of the nine biosimilars approved by the FDA, including two for the treatment of cancer, only three are currently marketed in the United States.
To improve competition and expand access, Gottlieb said the FDA is working with HHS Secretary Alex Azar II to draft policies he said will allow patients to benefit from biosimilar alternatives.
Angus Worthing
For example, the FDA is developing information resources to assist sponsors in producing biosimilars, and support smaller, targeted trials to bring more products to the market in a more cost-effect and timely manner.
"These are just some of the efforts we're pursuing as part of a much broader plan to make the development process for biosimilars more efficient," Gottlieb said. "We hope to have much more to say on this plan soon as we unveil our comprehensive approach in our Biosimilar Access Plan. The FDA is also committed to educating clinicians and patients about the safety and effectiveness of FDA-approved biosimilars through various formats – including videos, webinars, and conferences."
Angus Worthing, MD, chairman of the American College of Rheumatology government affairs committee, said his organization has long been encouraged by the FDA's understanding of the need to bring more therapy options to market, in order to increase competition and lower prices for patients.
In February, the ACR — which had previously urged caution regarding biosimilars — publicly shifted its policy to actively encourage health care providers to incorporate biosimilars, when appropriate, into treatment regimens for patients with rheumatic conditions.
"We strongly support efforts that will ensure safe, effective biosimilars are made available to our patients and recently published an educational white paper on the scientific, clinical and economic aspects of biosimilars for our members," Worthing told Healio Rheumatology. "In the paper, we voiced similar concerns about pharmacy benefit managers and have worked through coalitions such as the Alliance for Transparent and Affordable Prescriptions to educate policy makers on these concerns. It is encouraging to see more dialogue in this area, from both the FDA and HHS in this area, and the ACR is eager to work with all stakeholders involved to make sure our patients have access to affordable, high-quality treatments."
Availability of biosimilars should be providing a net cost savings for the health care system and enable expanded patient access to affordable medications. However, Leonard H. Calabrese, DO, professor of medicine at the Cleveland Clinic and chief medical editor of Healio Rheumatology, noted that both the pharmaceutical industry and insurance companies may have lost sight of the patient being the priority.

Leonard H. Calabrese
"Commissioner Scott Gottlieb criticized both the pharmaceutical industry and the insurance companies for setting up roadblocks for the more widespread use of biosimilars — in general, I agree with this wholeheartedly," Calabrese told Healio Rheumatology. "The jury appears to be in, at least with the data we have so far, that clinical studies support that biosimilars are truly safe and effective."
He added, "I have not, in my experience, seen one dollar passed on to a patient as an incentive to change from an originator drug to a biosimilar. I think the patient is the forgotten person in this whole process, and that financial incentives must work their way down to the affected individuals to make the promise of biosimilars a reality." – by Jason Laday