March 07, 2018
3 min read
CV mortality risk threefold higher among younger patients with RA
We were unable to process your request. Please try again later. If you continue to have this issue please contact customerservice@slackinc.com.

Jessica Widdifield
All-cause mortality rates were greater among patients with rheumatoid arthritis aged 45 years or younger, compared with the general population, with a threefold increased risk of cardiovascular mortality and a fivefold increased risk of respiratory-related mortality.
The researchers also found that the potential life years lost among patients with rheumatoid arthritis prior to age 75 years is approximately double that of individuals without the disease.
"Everyone deserves to live the same length and quality of life," Jessica Widdifield, PhD, of the Sunnybrook Research Institute and McGill University, Montreal, told Healio Rheumatology. "Mortality is also one of the strongest markers to evaluate inadequate care, so if patients are dying earlier there is a gap in care that needs to be addressed. Knowledge about the causes of death in RA is important for understanding the natural history of the disease and focusing prevention efforts."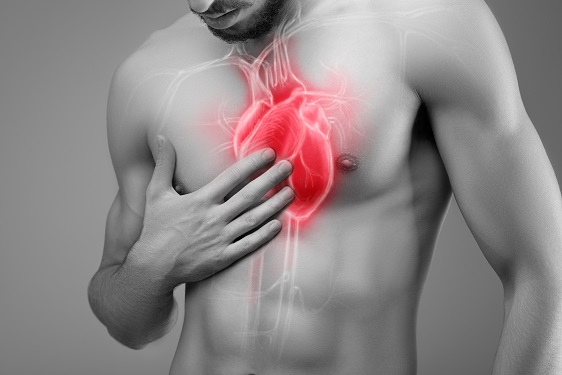 Source:Shutterstock
To evaluate the mortality rates, causes of death, excess mortality and potential years of life lost among patients with RA, compared with the general population, the researchers conducted a population-based cohort study of data from the linked health administrative databases in Ontario, Canada, from 2000 to 2013. The researchers reviewed data from 87,114 patients aged 15 years or older with RA, as well as 348,456 individuals without RA, matched by age, sex and geographic area.
The researchers followed all patients until death, out-migration or the end of the study period on Dec. 31, 2013. They estimated all-cause and cause-specific deaths, excess mortality rates, mortality rate ratios and years of potential life lost.
"The study is one of the largest of its kind to comprehensively examine causes of death over an extended period of time," Widdifield said. "Additionally, due to our large sample size, we were able to assess relative excess mortality for causes of death by patient ages, and the potential years of life lost prematurely for individuals with RA compared to the general population."
According to the researchers, 14% of patients with RA died during 508,385 person-years of follow-up time (mortality rate ratio = 232; 95% CI, 228-236), compared with 9% of those in the general population over the course of 1,769,365 person-years (mortality rate ratio = 184; 95% CI, 182-186). The most common causes of death in both groups were circulatory conditions, cancer and respiratory diseases. However, the researchers reported increased mortality for both all-cause and specific causes among patients with RA, compared with the general population. In addition, mortality rate ratios were elevated for most causes of death.
PAGE BREAK
The researchers also found that age-specific mortality ratios suggested a high excess mortality among patients with RA younger than 45 years for respiratory disease and circulatory disease. Patients with RA lost 7,436 potential life years per 10,000 persons, compared with 4,083 years of potential life among individuals without the disease.
"We are hopeful that the outcomes of this study will help raise awareness of the underlying complications of the disease, and increase efforts across the health system to improve survival across all age ranges with particular emphasis on strategies to help patients play an active role in being vigilant about their health," Widdifield said. "As one in three RA deaths were dying of complications attributed to heart disease, these findings underscore the importance of improving preventive measures to slow down the progression of heart disease, including earlier cardiovascular risk factor screening, in order to improve a patient's overall life expectancy."
According to Widdifield, preventive measures need to be implemented earlier, to improve survival for all patients of all ages, as well as earlier during in the course of the disease.
Widdifield said, "The larger implication to consider is that, with an ever-increasing prevalence, or burden, of RA in our aging populations, and a shortage of rheumatologists, the volume of patients requiring rheumatology care is exceeding the availability of rheumatology services and may be impacting quality of care." – by Jason Laday
Disclosure: The researchers report no relevant financial disclosures.