February 19, 2018
5 min read
Alliance for Patient Access: Championing the patient-physician relationship
We were unable to process your request. Please try again later. If you continue to have this issue please contact customerservice@slackinc.com.

Joseph Eugene Huffstutter
Joseph Eugene Huffstutter, MD,has a patient with a frustrating, and increasingly common, problem.
"This patient, who I saw just today, is a woman with severe rheumatoid arthritis — she is in her 40s, she is trying to work and I wanted to use a particular medicine," Huffstutter, a practicing rheumatologist for the past 33 years, and partner at Arthritis Associates in Hixson, Tennessee, told Healio Rheumatology. "What happened instead is something that I have become so frustrated with."
According to Huffstutter, who also holds a clinical appointment at the University of Tennessee at the Chattanooga Health Sciences Center, when he approached the patient's insurance company about the biologic medication he wished to prescribe, he was told that he had to instead first use a different therapy. If that therapy failed, he would have to prescribe a second, different treatment, and, if that failed, a third — all before trying his original, preferred course of action.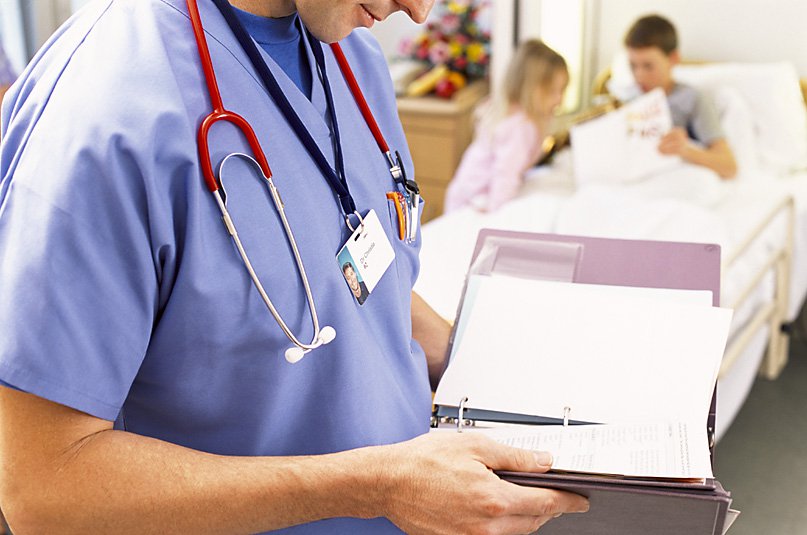 "There is some data to show that if a particular biologic doesn't work, you may get a better response if you change mechanisms of action, so I had wanted to do that with this patient," he said. "Instead, I was told by the insurance company that 'You must fail this other one before you can even try that one.' However, it was the same mechanism of action. In fact, both drugs that had to fail worked by the same mechanism of action."
This practice, called step therapy, is just one barrier between patients and adequate care access, Huffstutter said, and one of many issues that the Alliance for Patient Access is committed to addressing.
A national nonprofit network of physicians and other clinicians, the Alliance for Patient Access (AfPA) operates across all 50 states to preserve the patient-physician relationship and ensure that patients have access to approved therapies and appropriate clinical care.

Susan Hepworth
"Legislators hear from all kinds of groups, including patient advocacy groups and pharmacist groups, but one voice we found is often missing is that of the physician," Susan Hepworth, a spokeswoman with the AfPA, told Healio Rheumatology. "We are here to ensure that voice is present to help inform good policy."
As a member of the AfPA's National Physicians Biologic Working Group, Huffstutter is one of many physicians and clinicians interested in public policy issues related to patients being able to receive biologics.
"One of the reasons I became involved is because I think rheumatologists have taken a lead in trying to get access for patients," he said. "It can be very frustrating not to have access to these medicines. When I hear that something could help, I want to try it as quickly as possible rather than have a patient go through needless suffering for reasons that are unclear to me. These patients end up using expensive drugs that don't work for them, and just get sicker in the meantime."
PAGE BREAK
The importance of access
According to Huffstutter, access to the right care can help patients return to a normal life, recover a sense of self and improve their self-esteem; however, denial can mean not only worsening symptoms, but also a loss of identity.
"I can tell you what is going to happen to my patient: She is only going to get worse," Huffstutter said. "She has just gone from full-time work to part-time work, and she is wondering how much more work she is going to miss."
Lack of access to the right treatment creates a burden for the patient, Huffstutter added. Patients begin to question if they will have to rely on disability insurance, and if they will be forced to quit their job.
"People consider their vocation as part of their identity, and part of their self-esteem," he said. "I don't know how to put a price tag on that. My patient was crying in my office over this, and not from the physical pain — I stuck an 18-gauge needle in her knee and she didn't bat an eye. However, the pain of not being able to provide the things she wants for her children, and to lose some of her independence, is very disconcerting."
The biggest hurdles
Huffstutter named several other barriers in addition to step therapy, including the preauthorization process between physicians and insurance companies.
"I call the preauthorization process 'Mother, May I?'" he said.
Huffstutter described how he would examine a patient, and determine which treatment will most benefit them, and then approach the insurance company to ask if it will cover the therapy. If the insurance company rejects it, and the treatment is too expensive for the patient to afford, then the patient is forced to go without what the physician has deemed the best possible treatment, he said.
"There has been some help with this, where a pharmaceutical company will supply a sample drug and we can at least start the drug while we work to get it covered," Huffstutter said. "There has also been a move with some of the newer drugs to guarantee that they will be covered for a certain period of time to see if the patient responds. Also, pharmaceutical companies will even help with the copay in some instances. However, there have been some instances in parts of the country where the insurance company will not accept some of these copay assistance cards."
PAGE BREAK
In addition to the lack of affordable treatments, high-deductible plans represent another major barrier to care, according to Huffstutter. Often, patients purchase a health insurance plan that they feel they can afford, but later find that, when they actually need medical care, it comes with a $5,000 deductible, he said.
Another major issue for the AfPA is the practice of nonmedical switching. This occurs when the patient is stable while receiving a certain drug treatment. However, a change in insurance carrier, or in the formularies used by the insurance company, forces the physician and patient to end treatment with that drug and instead perform step therapy with one or a series of other drugs.
"They have to do this even if they are stable," Huffstutter said.
A state-by-state approach
According to Hepworth, the AfPA has achieved some success in tackling nonmedical switching.
"We have worked with supporting legislation in several states to address nonmedical switching," she said. "This legislation either bars the practice or limits the cases in which a nonmedical switch can occur."
This state-by-state approach is part of the alliance's chief strategy in expanding care access. Success in one state, and especially in a collection of states, makes it easier to achieve additional victories in other parts of the country, according to Huffstutter.
"Once one state does this, we can take that and use it as a model elsewhere, for other states to follow," he said. "It allows us to learn from each other."
Huffstutter noted that 37 states that have drafted legislation regulating the use of biosimilars. The provisions in those laws help physicians ensure that they know what their patients are receiving, he said.
"If we write to have a particular product dispensed, we know it will be dispensed, and if for whatever reason they want to dispense a different one, or if we wrote it in a way that another one could be dispensed, then we will know within a reasonable length of time — usually 5 business days — what the patient received," Huffstutter said. "This way, if we have an issue, we know what they received, and we will be able to track drug safety."
Huffstutter and other members of the AfPA also organize writing campaigns, sending op-ed pieces to local media outlets, which can help reach local state legislators, he said.
"There is a cliché that all politics are local, and you can say the same thing about medical practice," he said. "All medical practices are local. When we meet, we pool our data in terms of what is going on in different parts of the country, and we come up with ways to better improve the way we provide care, and access to care, all around the country." – by Jason Laday
Disclosure: Huffstutter reports no relevant financial disclosures.