February 14, 2018
2 min read
Patients with PsA, psoriasis undertreated for CVD risk factors
We were unable to process your request. Please try again later. If you continue to have this issue please contact customerservice@slackinc.com.

Lihi Eder
A large number of patients with psoriatic arthritis and psoriasis are underdiagnosed and go without necessary treatment for hypertension and dyslipidemia, according to findings published in the Journal of Rheumatology.
"This is one of the largest studies that evaluated gaps in care of cardiovascular risk factors in psoriasis and psoriatic arthritis," Lihi Eder, MD, PhD, of Women's College Hospital, in Toronto, told Healio Rheumatology. "The study involved patients from different countries, which increases its relevance."
To determine the rates of undertreatment and the lack of diagnoses of cardiovascular risk factors among patients with psoriatic arthritis and psoriasis, Eder and colleagues conducted a cross-sectional analysis of 2,254 participants from eight health centers in Canada, the United States and Israel. The patients, who were part of the International Psoriasis and Arthritis Research Team cohort, were evaluated for the presence of risk factors including diabetes, hypertension, dyslipidemia, smoking, elevated BMI and central obesity, as well as appropriate interventions taken.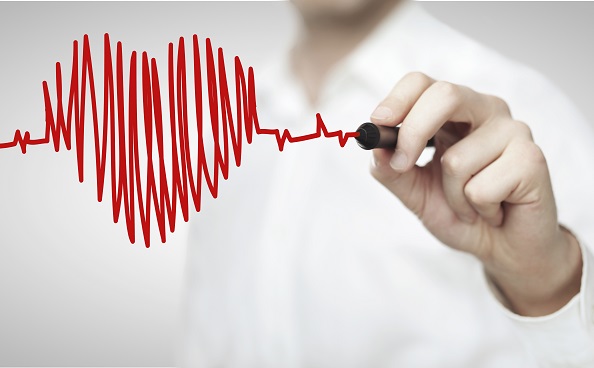 Source: Shutterstock
The researchers then calculated 10-year cardiovascular risk scores for each patient using the Framingham Risk Score. They also determined physician adherence to guidelines for the treatment of hypertension and dyslipidemia for each patient. In addition, regression analysis allowed the researchers to define predictors for hypertension and dyslipidemia undertreatment.
According to the researchers, 87.6% of the study participants had at least one of the identified cardiovascular risk factors, with 45.1% having hypertension and 49.4% presenting with dyslipidemia. In addition, 13.3% of patients had diabetes, 75.3% were overweight or obese, 54.3% had central obesity and 12.3% were smokers. Meanwhile, 59.2% of patients with hypertension and 65.5% with dyslipidemia were undertreated for those conditions. Undertreatment among these patients was associated with being 50 years of age or younger, having psoriasis and male sex.
"The study identified that a significant proportion of the patients — up to 60% — had undiagnosed or untreated high blood pressure or elevated cholesterol levels," Eder said. "This means that these patients are at high risk of developing cardiovascular events such as heart attacks and stroke."
The researchers added that better strategies aimed at improving the management of cardiovascular risk factors are needed to improve patient outcomes.
"These results highlight the need to increase awareness among primary care physicians and specialists, such as rheumatologists and dermatologists, to the importance of screening and treating these risk factors," Eder said. "Development of collaborative models of care that involve primary care physicians and relevant specialists are also warranted to improve primary prevention of cardiovascular diseases in these patients." – by Jason Laday
Disclosure: Eder reports no relevant financial disclosures.