Source/Disclosures
Published by:
February 12, 2018
4 min read
Cancer immunotherapy safe for patients with rheumatic diseases
Source/Disclosures
Published by:
We were unable to process your request. Please try again later. If you continue to have this issue please contact customerservice@slackinc.com.

Uma Thanarajasingam
Fewer than 40% of patients with rheumatic diseases who received modern cancer immunotherapies experienced a flare up or any other immune related adverse effect related to their rheumatologic condition, according to findings published in Arthritis and Rheumatology.
The study included the largest single-center cohort of patients with rheumatic diseases who received a prescription for immune checkpoint inhibitors for cancer, the researchers said.
"New cancer immunotherapies, called 'immune checkpoint inhibitors,' have revolutionized the landscape of cancer treatment in the past few years," Uma Thanarajasingam, MD, PhD, of the Mayo Clinic College of Medicine, in Rochester, Minnesota, told Healio Rheumatology. "Patients with advanced cancers are demonstrating response to these drugs and in some cases, they have been life-saving."
However, patients with autoimmune rheumatic disease were largely excluded from the trials leading up to the drug approvals, due to concerns over flare or worsening autoimmune disease as a consequence of exposure to these treatments, she said.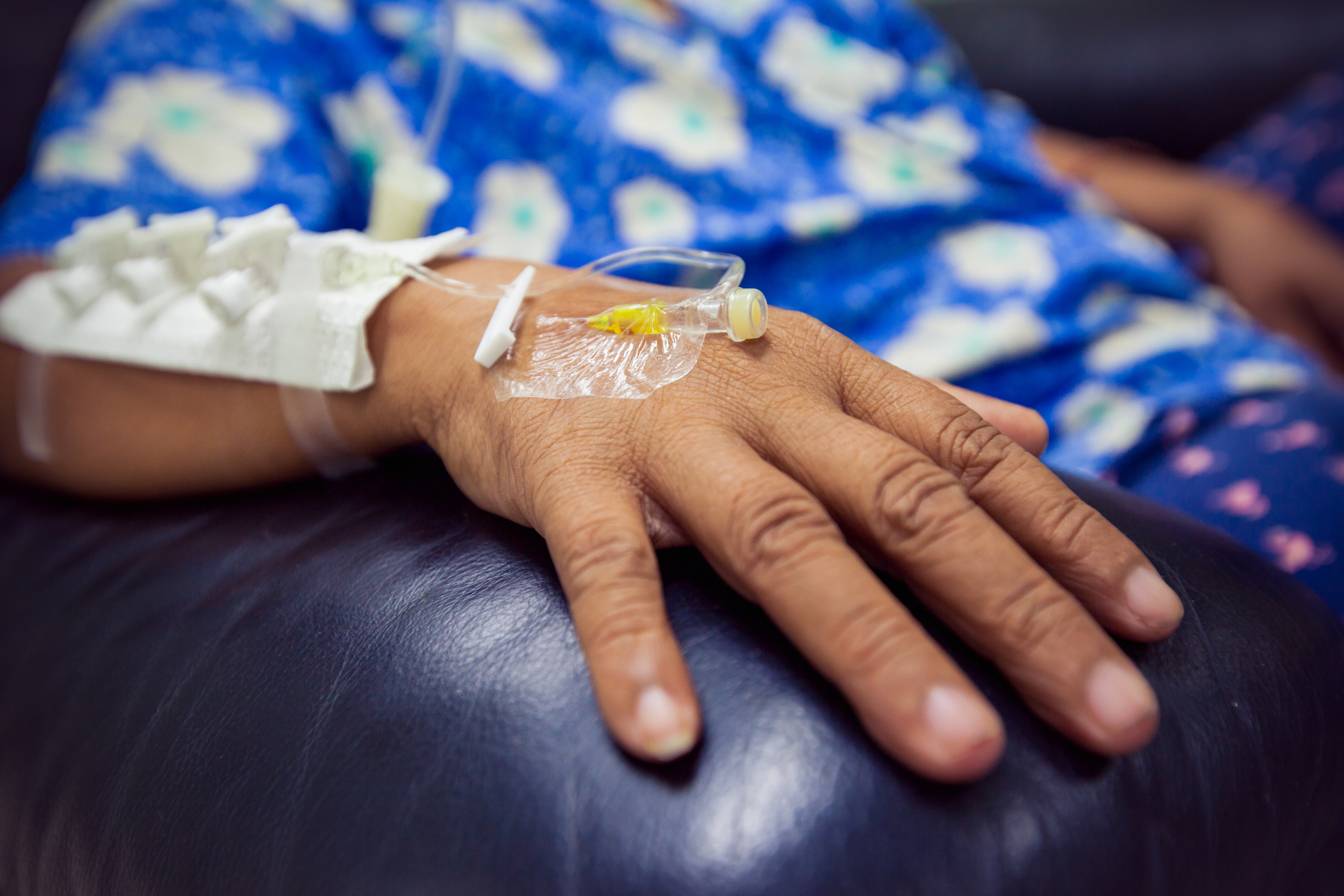 Source: Shutterstock
"As a result, patients with autoimmune disease who then went on to develop cancer might not have been able to access these potentially life-saving treatments," Thanarajasingam said.
To evaluate the risk for rheumatic flares and other adverse effects among those with pre-existing rheumatologic conditions treated with checkpoint inhibitor therapy, the researches conducted a retrospective medical record review of all the approximately 5,200 patients who received ipilimumab (Yervoy, Bristol-Myers Squibb), nivolumab (Opdivo, Bristol-Myers Squibb), pembrolizumab (Keytruda, Merck) or any combination thereof at the Mayo Clinic between 2011 and 2016. Of those, researchers found 33 patients with pre-existing rheumatic autoimmune diseases and included 16 in the study based on a confirmed diagnosis using the American College of Rheumatology criteria.
The researchers reviewed each participant's entire inpatient and outpatient medical record from all providers at the Mayo Clinic, collecting baseline characteristics and all other relevant data.
According to the researchers, five of the 16 included patients received a diagnosis of rheumatoid arthritis, while another five had polymyalgia rheumatica, two had Sjogren's syndrome and 2 received a diagnosis of systemic lupus erythematosus. Additionally, seven patients received treatment with immunosuppressive therapy or glucocorticoids when they first received a checkpoint inhibitor. The most common cancer was melanoma, which researchers found in 10 patients: four patients had pulmonary and two had hematologic malignancies.
Six of the 16 patients in the studyexperienced immune-related adverse effects, and all were successfully treated with corticosteroids. Age, sex, duration of immunotherapy and differences in the time from cancer diagnosis to immunotherapy produced no differences between patients who experienced adverse effects and those who did not.
PAGE BREAK
"Our study, while small, is the largest single center cohort of patients with pre-existing autoimmune disease who developed cancer and were treated with ICIs," Thanarajasingam said. "Our findings are significant in that only one of the 16 patients identified had a flare of their underlying autoimmune disease, suggesting that, in the appropriate patient with pre-existing autoimmune disease and with close monitoring, ICI therapy can be used. This opens up a new realm of treatment possibilities for patients with cancer and autoimmune disease, that might not have been available to them prior." – by Jason Laday
Disclosure: Uma Thanarajasingam reports advisory board membership at Bristol-Myers Squibb. The researchers report no other financial disclosures.