Source/Disclosures
Published by:
February 08, 2018
3 min read
EULAR releases first guidance for imaging in large vessel vasculitis
Source/Disclosures
Published by:
We were unable to process your request. Please try again later. If you continue to have this issue please contact customerservice@slackinc.com.

Christian Dejaco
The European League Against Rheumatism has published its first-ever guidance on the role of imaging in the diagnosis and monitoring of patients with large vessel vasculitis, determining, among other recommendations, that all individuals suspected of having such conditions receive early imaging tests.
EULAR's 12 recommendations — developed by a 20-member task force and published in the Annals of the Rheumatic Diseases — state that ultrasound should be the first imaging choice for giant cell arteritis, with MRI for Takayasu arteritis. If a diagnosis remains unclear after a clinical examination and imaging, temporal artery biopsy or additional imaging are required, the task force wrote.
"Knowledge in the field of imaging, particularly ultrasound, has steadily increasing and imaging is now used more and more as a primary diagnostic test in clinical practice," Christian Dejaco, PhD, MBA, from Medical University Graz in Austria, the task force's lead author, told Healio Rheumatology. "However, there has still been significant uncertainty about the value of these techniques, and it has still been unclear, which method should be applied in which situation. Besides, new therapies have become available for the treatment of GCA and therefore, the question of the possible value of imaging for monitoring purposed has been raised."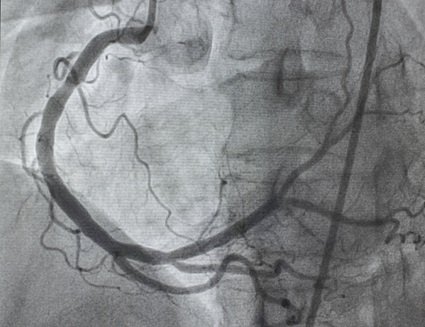 Source: Shutterstock
To establish evidence-based recommendations for the use of imaging modalities in patients with large vessel vasculitis (LVV), EULAR formed a task force with physicians, health care professionals and patients from 10 countries. Members of the task force conducted a literature review to collect data on the role of ultrasound, MRI, CT and positron emission tomography in LVV.
The task force then met to develop recommendations based on the literature review's findings, with a consensus reached through informal voting. They approved the final recommendations unanimously.
In addition to early tests in patients with suspected LVV, the guidelines suggest imaging may be helpful in better determining disease activity in patients with suspected flare. Meanwhile, the frequency and choice of imaging type for monitoring structural damage over a long-term period remains the individual decision of the physician. Providers should closely monitor patients for aortic aneurysms if they are at risk for such complications. Further, the task force recommended that trained specialists, using appropriate procedures, conduct all imaging.
"The new EULAR recommendations suggest using imaging in first place assuming that it is readily available and conducted with high expertise," Dejaco said. "This recommendation, however, should not be understood as a recommendation against performing [temporal artery biopsy] in GCA."
PAGE BREAK
Dejaco suggested favoring biopsies in situations in which imaging is not readily available, or expertise is questionable.
"In centers, however, where imaging and [temporal artery biopsy] is readily available and performed with high quality, imaging should be preferred as the first test because of low invasiveness, ready availability of imaging results and assessment of a larger extent of potentially inflamed arteries at the same examination, thus contributing to a lower number of false negative results," he said. "It is also essential to interpret imaging results on the background of pre-test clinical probability. If there is a high clinical probability and a positive imaging result, the diagnosis of GCA can be accepted without further testing." – by Jason Laday
Disclosure: Dejaco reports no relevant financial disclosures. See the full recommendation for additional authors' disclosures.