January 30, 2018
3 min read
ACR urges HHS to reform prior authorization policies
We were unable to process your request. Please try again later. If you continue to have this issue please contact customerservice@slackinc.com.

David I. Daikh
The American College of Rheumatology has called on the Department of Health and Human Services to amend its prior authorization policies, arguing that the current process "leads to a waste of valuable resources."
In a letter addressed to HHS officials earlier this month, ACR President David I. Daikh, MD, PhD, highlighted a 2016 AMA survey that found that medical practices complete an average of 37 prior authorization requirements per week per physician — authorizations, he noted, that take an average of 16 hours, or 2 full business days, to process.
"The current prior authorization process leads to a waste of valuable resources that delays care and does not add value to the health care delivery system," Daikh said in a press release. "We encourage HHS and all agencies involved in utilization management to follow a set of best practices that ensure utilization management programs are reasonably designed and implemented."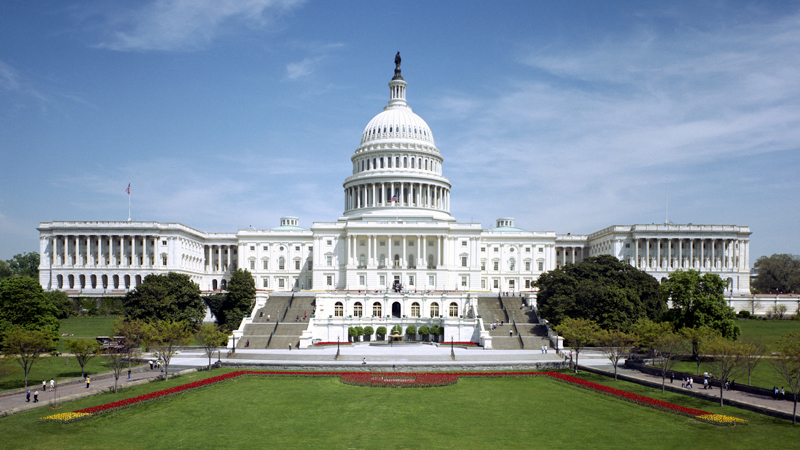 Source: Architect of the Capitol
The ACR sent its letter to HHS in response to their most recent request for information on "Promoting Health Care Choice and Competition Across the United States." In the letter, Daikh outlined 21 suggested reforms to the prior authorization process, developed and endorsed health care organizations representing physicians, hospitals, pharmacists, medical group and patients.
Among the recommended reform principles are polices that would ensure that all utilization management requirements are based on accurate, up-to-date, publicly available clinical criteria, rather than cost alone.
Another ACR recommendation would require all Medicare Advantage and Part D plans to publicly disclose to both patients and physicians — in a searchable electronic format — all drugs and medical services that are subject to coverage restrictions, and provide this information to vendors in electronic health record systems.
In its comment letter, the ACR also renewed its call for HHS to work with Congress to reverse a recent CMS policy that applies Merit-based Incentive Payment System (MIPS) adjustments to Medicare Part B payments, warning that it will create massive financial uncertainty for specialty providers and endanger patient access.
The Medicare Access and CHIP Reauthorization Act of 2015 (MACRA) established a range of bonuses and penalties that could be applied to Medicare providers through MIPS payment adjustments. However, in its new final rule, CMS announced that it will immediately begin to impose those payment adjustments to Part B drug payments in addition to physicians' services under the Medicare fee schedule.
Angus B. Worthing
Earlier this month, the ACR joined with 108 other medical societies in urging Congress to reverse the CMS decision, arguing that the new policy, included in CMS' 2018 Quality Payment Program Final Rule, creates enormous financial risks for specialties that administer Part B drugs, jeopardizing their ability to provide the care for their patients.
"Physicians in the MIPS track will find out by June or July whether they will be receiving a positive adjustment in 2019 or a negative adjustment," Angus B. Worthing, MD, FACP, FACR, chairman of the ACR government affairs committee, told Healio Rheumatology at that time. "If it's a negative adjustment, then in contrast to prior years, in which only the sum of physician services was adjusted, the cost of both services and items provided, such as Part B drugs, will be adjusted."
According to Worthing, a 5% penalty against the services provided for a year's worth of office visits for rheumatoid arthritis, which may be under $1000, would be a small penalty in comparison to a year's worth of services in addition to part B biologic drugs, which could total $10,000.
In the letter to HHS, Daikh recommended that CMS introduce policies requiring pharmacy benefit managers to increase transparency regarding their payment practices, including the true cost of prescription drugs. In addition, Daikh applauded the recent CMS decision to assign unique J codes to each biosimilar of a particular reference product, which he said will better allow physicians to track and monitor their effectiveness.
"We appreciate HHS creating this opportunity to provide feedback on reforms that could result in a better, more efficient health care system," Daikh said in the release. "Laws, policies and regulations should allow providers to focus on medical decision-making without creating additional burdens that restrict patient access and limit choice." – by Jason Laday