January 30, 2018
1 min read
Postmenopausal physical functional decline worse among women with RA
We were unable to process your request. Please try again later. If you continue to have this issue please contact customerservice@slackinc.com.
Women with rheumatoid arthritis experienced a greater decline in physical function following menopause, which also correlated with the worsening progression of physical decline, according to findings published in Rheumatology.
"Further study is needed as to why women with rheumatoid arthritis are suffering a greater decline in function after menopause," Elizabeth Mollard, PhD, APRN-NP, of the University of Nebraska, said in a press release. "Not only is this decline causing suffering for women, it is costly to both individuals and the health care system as a whole. Research is specifically needed on the mechanism connecting these variables with the eventual goal of identifying interventions that can maintain or improve function in postmenopausal women with rheumatoid arthritis."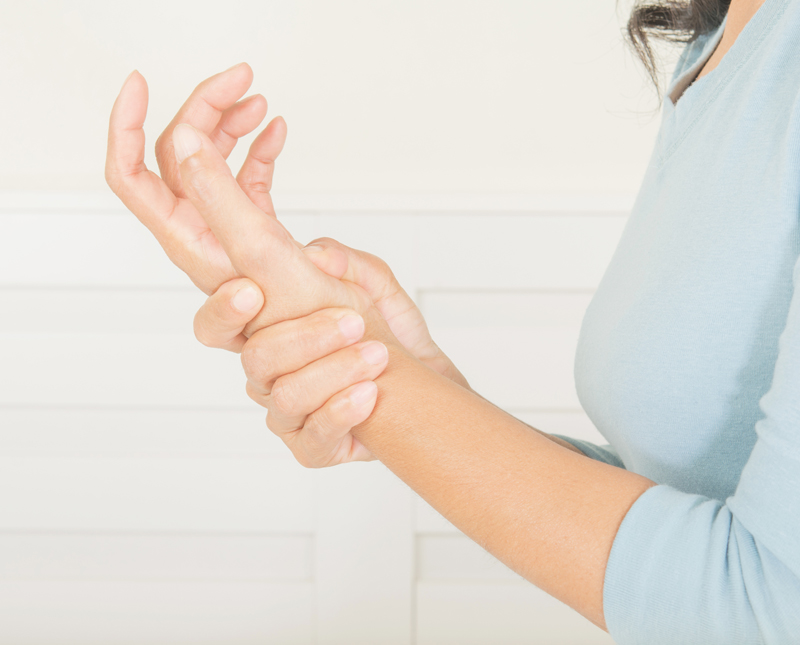 Source: Shutterstock.com
Mollard and colleagues distributed health assessment questionnaires to 8,189 women who developed RA before menopause to determine the association between menopause status and functional decline among women with RA. Among the participants, 2,005 were premenopausal, 611 transitioned through menopause during the length of the observational study and 5,573 were postmenopausal.
The researchers controlled for confounding variables and used univariate and multivariable generalized estimating equation models with the sandwich estimator of variance. Additionally, they performed a sensitivity analysis using linear mixed effects regression models.
According to the researchers, premenopausal participants had less physical functional decline, compared with those who were postmenopausal — findings that were strong "even after adjusting for other significant factors," they wrote. Further, the use of hormone replacement therapy, a previous pregnancy and longer reproductive life correlated with less functional decline. Physical functional decline worsened after menopause among women with RA.
"Previous studies have shown that women with [RA] experience shifts in their disease surrounding reproductive and hormonal life events, such as childbirth," per the press release. "During pregnancy, women have decreased incidence of [RA], yet they have an increased incidence of disease development and flare during the postpartum period. ... The results indicate that menopause has a significant impact on the level and rate of functional decline in women with [RA] and is associated with a worsening progression of the effects of the disease." – by Jason Laday
Disclosure: The researchers report no relevant financial disclosures.