September 19, 2018
2 min read
Cannabinoids appear to increase pain tolerability
We were unable to process your request. Please try again later. If you continue to have this issue please contact customerservice@slackinc.com.

Martin J. De Vita

Meta-analyses revealed that cannabinoid drugs were associated with modest increases in experimental pain threshold and tolerance in healthy adults; however, they did not appear to reduce the intensity of ongoing experimental pain.
These findings, published in JAMA Psychiatry, indicate that cannabinoid analgesia may be mainly driven by an affective rather than a sensory component.
"Cannabis-based medicines are widely used to treat pain, and many people believe that cannabis is an effective pain reliever. Despite increased legalization, the specific analgesic properties of cannabinoid drugs remain poorly understood," Martin J. De Vita, MS, from the department of psychology, Syracuse University, told Healio Psychiatry. "Randomized control trials that have tested the effects of cannabinoids on pain reactivity have produced mixed results. Some studies found analgesic effects, while others reported finding cannabis-induced increases in pain reactivity."
In a systematic review and meta-analysis, researchers examined the connection between cannabinoid drug administration and experimental pain outcomes in studies of healthy adults. They conducted a search of online clinical databases for studies that involved healthy participants without chronic pain and an experimentally controlled administration of any cannabinoid preparation in a quantified dose.
Using random-effects meta-analyses to pool data and produce summary estimates, researchers measured participants' experimental pain threshold, pain tolerance, pain intensity, pain unpleasantness and mechanical hyperalgesia.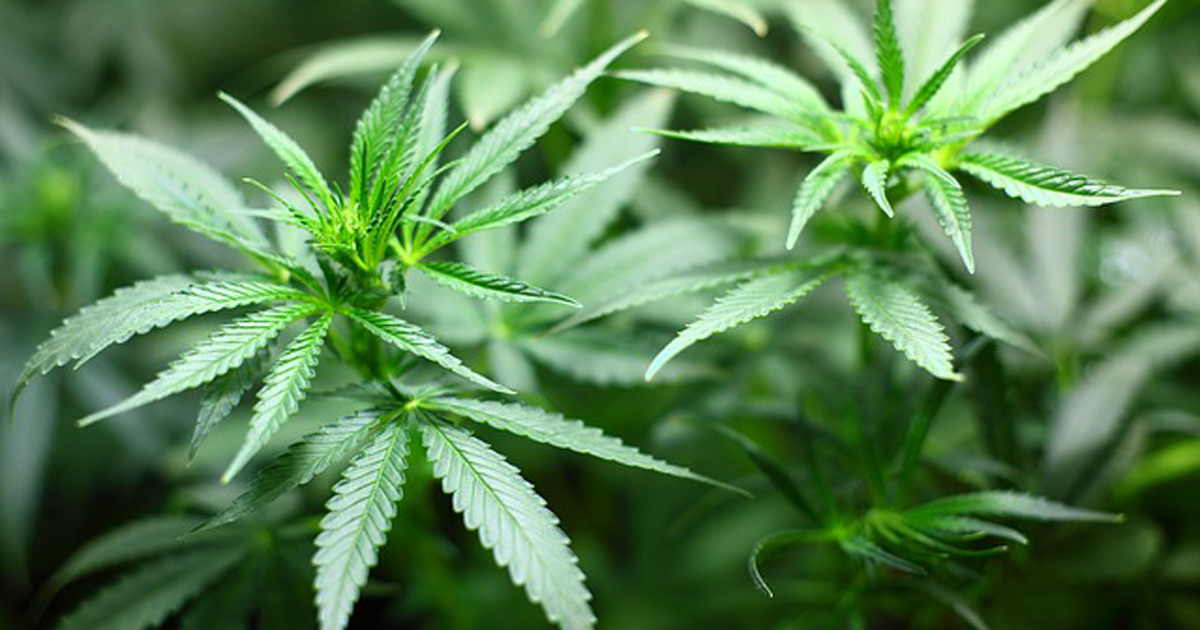 Source:Adobe Stock
De Vita and colleagues included 18 placebo-controlled studies with 442 participants (52.7% male) in their meta-analyses. The mean quality rating across studies was good, according to the report. The analyses revealed that higher cannabinoid doses were tied to a significant analgesic effect, but lower doses were not. The effect on pain unpleasantness and pain tolerance differed by cannabinoid type, the results showed.
Data from the 10 studies with 275 participants that assessed pain threshold — which provided data for 18 comparisons between cannabinoid and placebo-controlled conditions — revealed that cannabinoid was tied to small increases in pain threshold (P = .006). Findings from eight studies that included 266 participants which had data for 13 pain tolerance comparisons revealed small to medium rises in pain tolerance (P = .04).
Furthermore, findings from five studies with 112 participants that evaluated pain unpleasantness and provided data for nine comparisons showed a small to medium decrease in the unpleasantness of ongoing experimental pain (P = .002).
"Our cumulative results indicated that although cannabinoid drugs may prevent the onset of pain by producing small increases in pain thresholds, they didn't significantly reduce the intensity of experimental pain that is already being experienced," De Vita said. "Instead, cannabinoid drugs made experimental pain feel less unpleasant and more tolerable."
In the 13 studies examining experimental pain intensity in 272 participants, which had data for 22 comparisons, cannabinoid administration was not linked to a reduction in experimental pain intensity. In addition, five studies that provided data for nine mechanical hyperalgesia comparisons showed that cannabinoid administration was not associated with lower mechanical hyperalgesia.
"We have a lot of catching up to do when it comes to understanding how cannabinoids affect pain," De Vita told Healio Psychiatry. "Our study suggested a notable influence of cannabinoids on the affective dimensions of experimental pain. In practice, this observation may be considered in the context of treatment goals and sound clinical judgement when considering cannabinoids for pain management.
"Better understanding of cannabinoid analgesia will help clinicians and patients to be more informed about using cannabis-based medicines for treating pain," he continued. "That being said, the evidence base needs to be further developed with more research." – by Savannah Demko
Disclosure: The authors report no relevant financial disclosures.