September 14, 2018
2 min read
Omega-3 fatty acids may help ease anxiety symptoms
We were unable to process your request. Please try again later. If you continue to have this issue please contact customerservice@slackinc.com.
Results from a systematic review and meta-analysis showed that treatment with omega-3 polyunsaturated fatty acids may help reduce symptoms in patients with clinical anxiety.
"A number of trials have found that omega-3 [polyunsaturated fatty acid] might reduce anxiety under serious stressful situations," Kuan-Pin Su, MD, PhD, of the psychiatry department at China Medical University Hospital, Taiwan, and colleagues wrote. "Despite the largely positive findings of these trials, the clinical application of the findings is unfortunately limited by their small sample sizes."
Investigators conducted a systematic review searching clinical databases for placebo-controlled or non–placebo-controlled trials evaluating the anxiolytic effect of omega-3 polyunsaturated fatty acid (PUFA) treatment to compare the link between anxiety symptoms and omega-3 PUFA treatment with controls in different patient populations. The researchers then performed random-effects model meta-analysis to examine changes in the severity of anxiety symptoms after omega-3 PUFA treatment.
In total, 19 studies were included in this analysis, which encompassed data on 1,203 participants with omega-3 PUFA treatment and 1,037 participants without treatment. The results showed a link between clinical anxiety symptoms among participants with omega-3 PUFA treatment compared with control arms (95% CI, 0.08-0.67).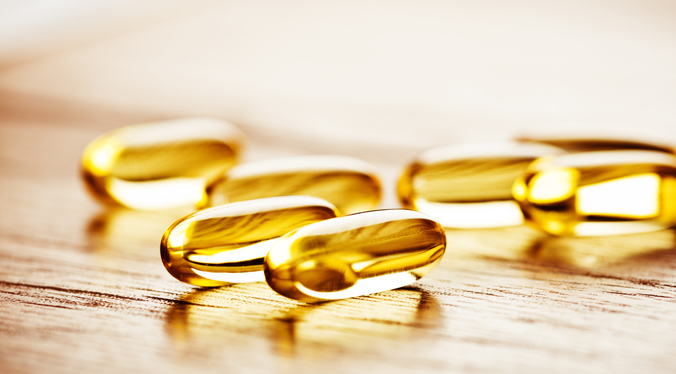 Source:Adobe Stock
Su and colleagues found that omega-3 PUFAs were associated with significant reduction in anxiety symptoms compared with placebo controls (95% CI, 0.03-0.71). This effect was also seen when comparing patients receiving treatment with omega-3 PUFAs with those who were not in non–placebo-controlled trials (95% CI, 0.15-0.64).
Further analysis also showed that subgroups with specific clinical psychiatric diagnoses were more likely to have reduced anxiety symptoms when treated with omega-3 PUFA than subgroups without clinical condition. The researchers also reported that the anxiolytic effect of omega-3 PUFAs was significantly better than that of controls only in subgroups with a dosage of at least 2, 000 mg per day.
"Larger and well-designed clinical trials should be performed with high-dose omega-3 PUFAs, provided as monotherapy and as adjunctive treatment to standard therapy," Su and colleagues wrote. "Exploration of the effects of omega-3 PUFAs on anxiety symptoms is just beginning and studies assessing the dose response anxiolytic effects of omega-3 PUFAs have not yet been performed. Further phase 2 trials of anxiety symptoms among participants with neuropsychiatric illness or physical illness should aim to determine the optimal dose." – by Savannah Demko
Disclosures: Su reported grants from the China Medical University, Ministry of Science and Technology, National Health Research Institutes. Please see the study for all other authors' relevant financial disclosures.